This post was most recently updated on August 30th, 2017


Are you struggling to turn your blog into a real business?
Well, it's probably because you're doing what everyone else is doing.
That never works.
Do something new.
Do something real.
Kind of like reality TV, except YOU are the star 🙂
Catch the hottest trend before everyone else does
Leverage even the smallest effort into the greatest results.
Do you know how to stand out in the crowd?
Easy.
Just shout the loudest 🙂
Be a somebody instead of a clone of "everybody else."
Can you profit online without creating a website or a product?
Of course you can.
Just use somebody else's website…
Make them your "silent partners."
But who?
Well, let me think.
How about…
Facebook

Google

Youtube, and others.
They all have websites, don't they?
So… Use their sites, their business, their traffic, their popularity.
Then, promote other people's products.
Easy-Peasy.
I'll show you how.
So what's the Secret, here?
You need people to
Know you

Like you

Trust you
You need to be real.
There's nothing more real than reality and that means…
Live Stream Video
which leads to…
Live Stream Profits
But what if you're afraid to be on camera?
Don't worry.
I'll show you how to go live without being on camera!
And once you get used to that, I'll bet not even wild horses can keep you away the limelight.
But no pressure.
Never necessary to face the camera.
You can still reap huge Live Stream Profits once you see how easy it is.
Are you ready to become a pro blogger and top earner?

It won't happen by wishing and hoping and sitting around.
But I want to make this easy for you.
So, today, you can grab a spot in my "Live Stream Profits" 30 Day Challenge for FREE.
This will be a paid training very soon.
But since you've taken the first step forward by becoming a Live Stream Profits member…
I'm making this FREE for you, but only for today.
So No More Excuses.
I don't care how much you've struggled to build online profits or a killer blogger presence.
Over the next 30 days, we're going to change all that.
What is the "Live Stream Profits" 30 Day Challenge?
You will be enrolled for 30 Days in my private training.
I'm going to show you exactly how to start using Live Stream video for profit in your business.
And what really makes this special is that during that entire period, you will have access to my private coaching and assistance… one-on-one.
This is something that would normally cost you hundreds of dollars or more.
But I'm adding it to this 30 Day Challenge to make sure that YOU succeed.
I want no strugglers left behind.
Now…
You might be a blogger.
Or an Affiliate Marketer.
It doesn't really matter where you're starting from.
The only thing that matters is where you end up.
And that's where it gets really exciting.
What would it mean to you if…
In the next 30 Days, you will be able to take your business to a whole new level.
This is for you if you're ready to…
Stand out in the crowd

Become a high-authority blogger or affiliate marketer

Rise to the top in your niche

Create a never-ending flow of traffic

Build a loyal following of happy clients & repeat buyers
Here's a quick recap of what my "Live Stream Profits" 30 Day Challenge consists of…
Regular training and homework

Classes and workshops

Open access to our private, individual coaching throughout the 30 Day Challenge

Personal, one-on-one, totally individualized blueprint for getting your own Live Stream Profits… fast and furious!

Stop watching all the other kids on the block have all the fun and earn all the profits.
Stop being left out of the "Top Dog" society of online marketers and bloggers.
This is crazy easy to put into place.
All free methods and tools.
Just bring your desire and determination.
We'll take you by the hand and show you exactly how you can start pulling Live Stream Profits into your business.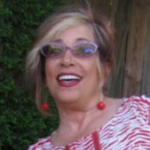 Donna Merrill