This post was most recently updated on January 22nd, 2012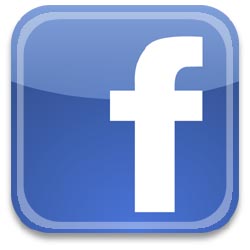 Facebook is a wonderful social network whereby you can create friends and syndicate others in your niche.  The problem is so many people look at numbers.  And folks, it is NOT about numbers.  It is about quality.
When I go onto someone's Facebook and I see games, too many posts on what someone ate for dinner, or even a syndication link that takes me to a direct sales page, I personally do not want them on mine.
I have my Facebook filled with others in my niche giving value, because when someone comes on to my Facebook, it is a reflection on me.  Many of my friends give valuable content or share links that they'd like to syndicate for others.  All this gives value to my readers.
1. MAKING FRIENDS
When someone "friends" you, what do you do?  Do you automatically push the confirm button thinking to yourself "Yea! More numbers!"   If you are just playing a numbers game on Facebook, it really isn't going to do you much good.
When I get a friend request, I first see who that person is.  If they have a blog, I check it out to see what they are doing.  Sometimes we have 50 or more mutual friends, and that gives me a hint that we are on the same page.
Be particular who you choose as a friend.  It has happened to me before that I have accepted friends, only to have to delete them because they filled my page with "Buy This" kind of jargon.
Remember, a new friend can enhance your Facebook page, or diminish it.
2. TIME FACTORS ON FACEBOOK
I know how tempting it is to jump on to Facebook and the next thing you know, hours have passed by. Try to limit your time answering questions, commenting on others posts, etc.
Since Facebook is a social network, it IS important to keep in touch with people and comment on their content.  You also may want to tell people what you are up to, but limit that to about once a week.  You want to show people your human side and what you are doing, but don't overdo it.
When you are sharing some fun in the sun posts, it is important to let your friends know that you are doing this is because you are an entrepreneur.  You have freedom to work and play.  This helps readers know that you can incorporate your work with play.
Try to limit your time on Facebook to at least half an hour a day. Or split it into some time in the morning and some time at night.  Doing this won't give you that Facebook anxiety!
3. DOING BUSINESS ON FACEBOOK
Facebook is a social network.  But you can do business on Facebook by creating a Facebook Fan Page, also referred to as a Business Page.  It's here that you can share your business opportunities, seek partners, down-lines and so forth.
Some people go overboard, though.  They like to fill their Business Page with the same old thing.  Join this…This is Great….Best Opportunity Ever.  I personally find it annoying.
A Facebook Fan Page should be fun.  Invite people on it and syndicate good information that is relevant within your niche.  Also post your most recent blogs.  This keeps people informed and may send them back to your blog which is the central hub for all your online activity.
That is the whole idea of Facebook.  We want to socialize and create a way to get people so interested in you that they will go to your blog, where you can ultimately create your sales funnel.
I like my Facebook Fan Page to be informational.  I like when others post their information on it, too.  Don't think for one moment that if you have your Business Page up and others come on to share, it will take away from you.  It will only enhance your page because it makes it interesting.  It's not like you're fighting to get business there. You are simply giving value, while sharing quality information from others.
This is how we really attract people.  Honesty, Good Content, Being Yourself, Exposing your thoughts and ideas, and just hinting at a chance to join your company.   No one wants to read "Be a distributor!" or "I made So much money in this company."
They may want to hear about a product, if it relevant to their interests.  "I just gave myself a facial and wow did it make a difference!"  Link this kind of product sharing to your sales or capture page if you want.  But try to be as subtle as possible.  People will respect you and go on to your site more often if you are.  No one wants a blatant, unabashed sales pitch.
I know some people in the business that when I see their name, it is so predictable that they will give me a pitch.  Some even chase me onto Skype or other places.  You don't want to waste your time with that.
These are only a few tips I have learned for using Facebook as an internet marketing strategy.
Hope you enjoyed this information and please leave a comment below.   I  would love to hear what you have to say about this.   If there is more information you have, please feel free to comment on it.
Blessings,
Donna