This post was most recently updated on February 23rd, 2014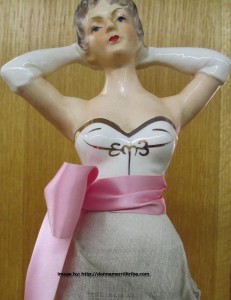 If you want to use Internet Marketing to promote your MLM product or business, these few tips will help you get noticed!  This is Part 2 in the MLM Series of Success!

First, of course, you have to set up your blog and have it hosted.  (I have awesome links on top of my blog to get you started easily).  Then, you need to have a system for driving traffic to your blog.  Here's a few things to consider for moving traffic in your direction.
1.   Who is going to read my blog? The fastest and easiest way to get people to visit, comment and social-share on your blog is to join a tribe. 
A Tribe is a group of people that syndicate one another.  My Tribe, for instance, revolves around meeting weekly and masterminding with one another. There are so many other things connected to it, like internet education, community sharing, video blogging, etc.  (If you are interested in learning more about my Tribe page on top of my blog).
2.  Start syndicating. This simply means, start spreading the word about other peoples' blogs in your niche.  Simply go to their blogs and write thoughtful comments about their content. Most bloggers will respond to you when you do this, and will comment on some of your blog posts in return.  This is called reciprocity. Through this syndication method, you can soon be making friends with your visitors, and also your visitors' friends.
3.   Use all social media channels. YOUTUBE is a MUST!  Stats show that people stay on blogs longer if there is a video on it, rather than just text.  So, get over your shyness, or excuses and do a two minute video about what you want to convey and put it on YouTube.   This will back-link to your blog when people find you on YouTube.  So many of us find it most challenging to do a video. 
In my Tribe, we have a 30-day video challenge.  I've seen people in their first videos stumble over words, forget what they are saying, and looking scared and uncertain.  Over time, they gained confidence in themselves so much that they looked like pros.  You can also search YouTube for other people in your niche and comment or friend other people to build up a social following.
4.   FACEBOOK is very important to develop because, when syndicating, people often share comments on Facebook.  You can create a Facebook network of friends that create a buzz about you. 
With a Facebook business or fan page, you can talk more directly about your business and products.  But again, let's not get too spammy here. Offer interesting tips on using and marketing your products.  Then share this content on your Facebook fan page with other people in your niche.
5.   LINKED-IN is another great place to meet friends, and join groups.  You can share your blog there, too.  It is one of my favorites!  Joining groups in your niche will attract many friends.
6.   TWITTER is a place to meet people also. Post your link to your blog there and others will follow.  You in turn, should follow them.  There is a whole science to twitter.  I've taken many classes on how to market on it, but it is not my personal favorite. I can tell you this, though:  many people use this platform alone to create interest in what they are doing.
7.   The Off-Line World! Sometimes it seems strange with all our time on the internet that there is an off-line market too.  When someone asks "what do you do?" and you say "I'm an internet marketer," you generate interest.
It gets the conversation going because most people do not know how to effectively market on the internet.  I get people saying things like "Oh you do pop-up ads to annoy people?" Even though I don't, it's okay that they ask, because it gets the conversation started.  People find it fascinating.  Believe me that when you are an internet marketer, you will be noticed, even at parties!
So, yes, you can use Internet Marketing to promote your MLM product or business.  There are many ways to accomplish this.  The most important thing to do is get started!  From there, just continue building.  Take one small step after another.  Do it right and YOU will get noticed!  This is the best way to build a strong MLM organization.