This post was most recently updated on June 19th, 2017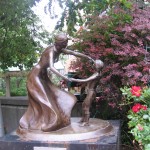 As a "Life Coach", I often work with clients who are struggling in various Network Marketing businesses.  This week, I worked rather intensely with a couple who are internet newbies.  Among other issues, they wanted me to show them how to use the internet to "quickly" build a downline and rise to the top in their company.
There were several struggles I had because of the Mindset of the leaders in their companies.
The Company Duplicated Website

They were led to believe that they should have a company-duplicated website to promote to prospects, and to capture leads.  I explained to them that such a website is fine for people to learn about products and go through particular sign up procedures.  But it would also be branding the company in the eyes of their prospects, rather than themselves as powerful leaders who were highly capable of taking their downlines to success.
Personal Branding
For personal branding, I suggested they really develop their own personal wordpress blog.  Blogging about the larger problems that their company's products seek to solve, would attract prospects attracted to their leadership first, the company's products second.  And such prospects could be harnessed into a "prospect list" in ways that would not be easy via a company duplicated site.
When explaining this to them I had to bring to light that people buy people.  I gave them examples of what they were doing with their warm markets.  People were purchasing their products or business options because they knew them and trusted them.  The same applies in the internet world.  Creating our personal branding via a personal blog helps us attain trust and friendships with other people. 
The 80/20 Rule
Here is where they all got confused.  They had been trained by their upline to push push push… to be go-getters. Go up to people and befriend them.  Then tell them about the product they were representing.  How old school is that?  I explained to them that they needed to become "go-givers" rather than go-getters: give free advice and information 80% of the time, and solicit business only 20% of the time.  This dumfounded them.  "How do I do that?"
I told them that first they had to be passionate about their product.  Then write broadly within the niche that this product fell into.
Make Money Now
This couple was clearly of the mindset that they could make money NOW.  Of course, that came directly from their company training.  They were scurrying around trying to pull people off the street to buy their products.  They were wondering why it wasn't working.   I explained to them that you cannot PUSH.  Forget that elevator speech.  It makes for interesting trainings, but rarely works in the real world. 
Developing associations and friendships with people online is often a more targeted process than just grabbing them in the grocery store.  Social media outlets, for instance, allow you to find and interact with people who you can qualify as folks that are interested in your niche.
But this takes time.  It doesn't happen over night.  The more time you invest into the process, the quicker you'll begin to see the fruits of your labor.  And it's a lot more fun than harassing people who don't share the same interests and concerns as you.
But "How" Do You Get Started On The Internet?
I mentioned earlier that this couple is totally "newbie" when it comes to the internet and technology.  They feared the learning curve and the expense of getting started.
Well, one thing led to another, and they decided to join my top tier coaching program:  

We worked pretty intensely for a few months, but yes… they got their online business up and running, and now they're moving full steam ahead.
They were so grateful and enthused.
I just know they're going to have a great business for a long time to come.
Mindset
To me, the most important thing in ANY business is your mindset.  You have to be ready to make a commitment of time.  You need to know how much time you can really spend and what are you willing to do to create a presence on the internet. 
You can't focus on the expense, the hard work, and all the other obstacles that your mind dreams up.  You need to be clearly committed to enjoining the journey that you must endure to get to the "place" that you call "success".
I was so happy to see this couple eagerly grow in their understanding of what they must do next.  They are beginning to see that it is a vast and different world on the internet, with many pieces to the puzzle that you need to figure out if you are going to succeed with any Network Marketing venture.
This is why I enjoy my work when coaching people.  Opportunities are many and all one has to do is to make a choice to change to seek financial freedom.  When newbies come into my circle it is such a joy and privilege to be a part of their growth.
Blessings,
Donna