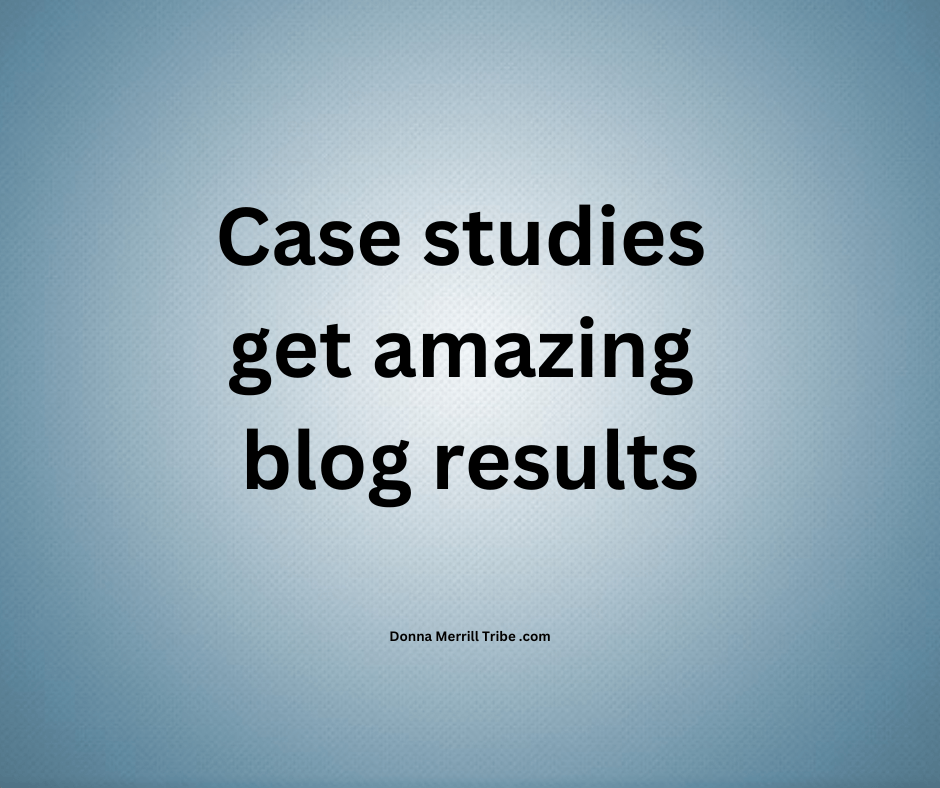 Case studies can breathe life into your blog.
And they can deliver some truly amazing results.
This is true for any blog, but especially business blogs.
If you have a business blog, you might think it's just about blogging.
Whatever that means.
But it's not about blogging just for the sake of blogging.
It's about blogging with a purpose.
What's the purpose of your personal or business blog?
Let's talk about that, and see how case studies can help you get the results you're looking for.
Blogging with a purpose
You must have a reason for blogging.
That's what gives your blog and your entire business for that matter, a true purpose.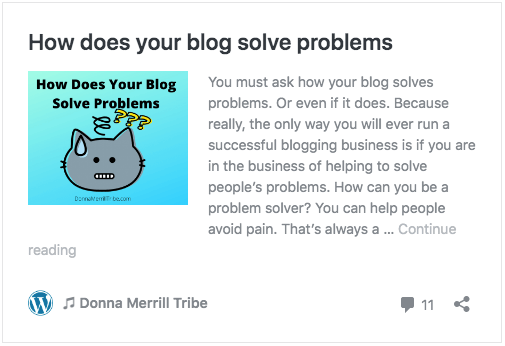 If you're a liability attorney, for instance, your blogging purpose might be to show accident victims various ways that you can help them.
For instance, you might show them how to get the damages to their car paid for.
Or you might show them how they can get their hospital bills covered by their insurance company.
And you could make it clear that they have options for recovering their financial losses due to injury, lost work time and other things.
So a major purpose of your blog, in this case, would be to educate accident victims about their legal options for recovery.
But in reality, you have an even bigger purpose for blogging.
That's to attract new clients to your law firm.
Right?
You want them to pick up the phone and call you.
That way they can tell you about their accident, and you can help them make claim to recover their losses, either through insurance or litigation.
Then you can meet and begin a more formal client-attorney relationship.
So, the purpose of your legal blog is primarily to attract new clients.
Other types of blogs might be looking for customers to buy their products and services through links on their blogs.
Or by directing them to buy from their online store.
These are just a few examples of how you might be guided by the purpose of your blog.
Case studies for your blog
Case studies are a great tool to help your blog get the results you're looking for.
Using the liability attorney example, let's talk about the kind of case studies you might include on your blog.
Empathetic
One type of case study is what I call the empathetic model.
If you are writing an attorney blog, you might bring up the case of someone who had a terrible accident.
Tell their story.
The accident was not their fault, perhaps.
And yet, now, they're going to be in a wheel chair for a very long time.
They're going to lose their job, and it's putting a tremendous strain on their marriage.
Well, that's the problem your case study illustrates through this empathetic case study, which is the focus of your blog post.
I call this the empthetic model because many people can empathize with the predicament this person is in.
They begin to wonder what it would be like if they were in those same circumstances, through no fault of their own.
In other words, they begin to empathize with the person the case study focuses on.
Then your blog post continues.
It talks about how you, as the attorney on this case, were able to win a very lucrative settlement for this victim.
The money may not have solved all their medical issues, but it certainly helped them get the best care possible.
And it alleviated their worry about losing their job.
It even helped them patch up their personal and maritial problems.
The reader of this blog post will probably empathize with the person in the case study.
But even more, because of their empathy, they will begin to trust that your law firm can devise solutions for their own problems.
You see, case studies like these can make your blog a trustworthy source for people facing similar problems and situations.
And those are the people who, because of those circumstances, will be attracted to your blog in the first place.
Logical
Another kind of case study is the logical one.
This is a case study that shows exactly how someone developed solutions to their problems.
Once again, presuming that you have an attorney blog, you could actually recount the story of one of your clients.
Tell about the legal predicament they were in when they first approached your law firm.
Then show exactly the steps you walked them through to find solutions to their problems.
You can use an actual case study, or even a fictitious one that outlines the principles you want your readers to understand.
It's always best to use a real case study because it's simply more authentic.
Just get the permission of your client to use their story.
Or mask their identity and the specific details of their case so nobody could guess their identity.
When you reveal actual, real world case studies on your blog, you stand an excellent chance to get some really amazing results.
How to develop a case study
There are several ways to develop case studies for your blog.
Use published case studies
The easiest way is to use one that has already been published by someone else.
You can find case studies on YouTube, other blogs or within social media threads and updates.
Case studies exist everywhere.
Just figure out what kind of case studies you want for your blog.
Then start seaching for ones that other people have published somewhere.
I'm not suggesting that you pirate any case study.
But you can write a blog post referencing it, even linking directly to it.
You can, of course, request permission to publish any case study you're interested in using.
This is just a common way to share information, so it blends in nicely with your content.
After linking to specific case studies on your blog, you can then comment on them, summarize them or point out how they are pertinent to your readers.
So, let's suppose again that you have an attorney blog.
You might tell your readers that "here's an excellent case study I've found that will illustrate how negligence might affect your claim for damages."
Then you simply link to the original source.
Create your case study
The other way to add case studies to your blog is to create them.
You can do this by illustrating specific cases that have occurred in your business.
Or, you could ask clients or customers to write their own story of how something worked out for them.
They can then permit you to use it as one of the cases studies on your blog.
Case studies get amazing blog results
Case studies are such a powerful means to get results.
That's because they are essentially stories, and people love reading real life stories.
If you have a blog of any type, your readers will have problems that they struggle with.
This is especially true if you have a business blog.
If you have a blog to promote your law practice, your handmade soap ecommerce site, your affiliate fashion offers, your landscaping business… if you have any kind of business blog here's what you can do.
You need to recognize what your readers struggle with and what they strive for.
Maybe it's legal advice; or high-quality soaps; fashionable attire; or professional landscaping for their homes.
Your blog needs to acknowledge what your readers want.
Then you need to deliver it.
One of the best ways to get amazing results is by helping solve problems for your readers.
And one of the best ways to do that is to feature case studies on your blog that demonstrate those solutions.
-Donna
PS: Don't forget to share this article on your favorite social sites. Much thanks 🙂