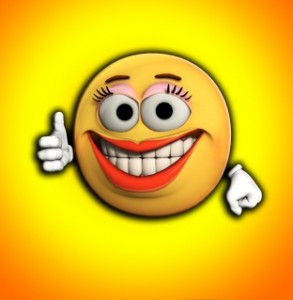 MARK HOVERSON'S Q&A WEBINAR BLEW MY MIND!
I joined Jonathan Budd and Mark Hoverson "MLM Launch Formula" recently.  I am part of the 7 Figure Networker System and am always blown away from the information and support I get from it.  So I couldn't miss this one!
Module 1 was released this past Monday, with a follow-up Q&A session on Friday.  It was a pretty busy night for me this past Friday. I had appointments overlapping each other all day.  But my mouth was watering to get on the first Q&A webinar with Mark Hoverson. I have taken classes from him in the past, and he is an excellent teacher.  Mark makes things real.  He always gives a plethora of information in his teaching modules.
Out of all the valuable information I received, I want to share some of the gems I learned just from Mark's Q&A webinar.
ROMANCE THE POWER OF THE BLOG
When you write your message, appeal to the needs of the people on your prospect list.
This applies to your blogs and your PPC campaigns as well, or anything for that matter.
Write in a way that touches their hearts, not their heads.  Think of the 5 senses. I just used the terminology in a recent blog that I could still remember the smell of rain sizzling off the scorching concrete on a hot summer day in New York City.  That memory goes straight to m senses.
Or, another example:  "I remember the first time I ate an ice cream cone, licking it as fast as I could, so it wouldn't drip down my hand."   It appeals to peoples' memories, of course, but even more, to the sensation of eating the ice cream cone.  Get the picture?
WORK YOUR LIST SO THEY KNOW… AND TRUST… "YOU"… (That means YOU, not your product!)
If you have a big list and you don't really know the people you are sending emails to, they will just get all weird about it.  I recently did this mistake myself.  It was a facebook message I sent to people I knew well, and some that I didn't know so well.  I got a great negative response from one guy.  Yikes!  I'll never do that again.  We all learn by mistakes, but why test it out and fail.  Follow this rule and you WILL get positive responses for the most part.
When you are promoting to people, numbers are not as valuable as people who know you!   I have several clients from another business that respond to my emails immediately and say "Count me in Donna… because I trust you."    Can it get any better than that?  Mark made this point, too.
Branding is so important.  Once you have branded yourself and get a following, a real one that you have a rapport with, that list is golden.  If you are in the numbers game and send out a blast, most of the people won't even open it up if they are not interested in YOU!
So the lesson here is to pay attention to your list.  It is comprised strictly of people who are following you and have opted into you or your emails to follow you even closer.  They are your followers and you have built some modicum of trust with them already.  Now turn it into unfathomable, endless TRUST.
WHEN YOU ARE OFFERING SOMETHING… MAKE SURE THE PRICE IS RIGHT!
Mark taught us that when you are offering mentoring, coaching, whatever….
Always Give them FAR More Than They Expect!  Teach them EVERYTHING they could imagine about the subject, and top it off with an extra bonus or two.  It could be a FREE 30 minute webinar or video, for instance.
Then, have them opt-in for a mere $1 or $7 to get so much more…This will blow their minds.  It will have them running to you for information because you are Going The Extra Mile!  They are following you because you are LEADING the way.  They SEE what you're offering and they can't wait to get it.  Remember: they're not lining up to get your product or information… They're lining up to follow YOU because YOU are proving to them that you are ready to LEAD.
In time, of course, you might offer them your service or product at a higher price.
But don't get greedy here.  Just look at what Jonathan Budd and Mark Hoverson did in the MLM Launch.
They could have charged $1997 for this course. That's really what it's worth.  But instead, they offered it for a measly $297.   Why?  They got many more people opting into this  than they would have by charging a higher price.   And overall, they end up making more money that way.
In other words, more is not always more.  It could be less!
So take a tip from the pros. They have learned so much and shared it ALL with us in turn… so I'm sharing this with you!
I have to say that this is only a snippit of information that I received on Mark's Q&A webinar.  It was so amazing, and such great and powerful, powerful learning!  But you really had to be there.  Hope this gives you a glimpse if you weren't.
Many Blessings and thanks to Mark for spending his time and insider master techniques with us.
Donna Merrill