This post was most recently updated on February 22nd, 2014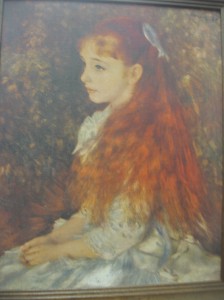 Raising your sense of worth is a key to gaining the self-confidence you need to reach your goals and attract what you want into your life.
In my years of professional psychic consulting, I've found that one of the major hindrances to clients' development and happiness is highly related to their internal degree of self-confidence.
Defining Self-Confidence
Self-confidence is simply your belief that you have the ability to get something you want, the power to assert yourself in a way to
obtain it, and the talent to bring it to fruition.  You will generally see results that correlate to your belief in yourself.  That's
because your subconscious mind encourages you to use your ability, power and talent to accomplish things when you truly believe in
yourself.  When you don't, your subconscious mind works to sabotage your efforts, or to dangle the allures of fear and procrastination
to prevent you from even trying.
A Case Study
One of my clients, "Margaret", is the medical director a major psychiatric facility in the United States.  She has hundreds of people under her charge as patients, and under her direction as head of the facility.
Because this facility had been widely recognized as a world clinic, she was asked to prepare and deliver a "white paper" (scientific
assessment) at an upcoming psychiatric conference to be attended by other leading professionals in the field. 
She came to me,
distraught

that while she had been given 4 months to complete this task, she was unable to get any traction with it.  There was only
one month left and she was visibly shaking with fear
The problem, I pointed out to her, was not one of inability, but one of confidence.
Although Margaret was a highly accomplished psychiatrist, she couldn't see herself that way.  She believed she was just an ordinary
day worker.  In fact, often times, when she had consulted with me in the past concerning her profession, she would refer to it as her
"job".  Now, that's a bit unusual in a field where I find even ordinary intake nurses to present themselves as bigger than life and
smarter than most.
As we discussed her life

growing up in a small industrial town, Margaret came to realize that her family of coal miners and cargo
transporters did not place a high value on her schooling and professional accomplishments.  In fact, they rather sneered at her being
a psychiatrist at all since none of them trusted the profession.
Although Margaret had strong convictions for what she did, and discounted her family's negativity, she had subconsciously adopted a
more menial view of her occupation.  So when she arrived at the office each day, she internalized the idea that she was just "on the
job", as if she were a coal miner.
Digging a bit deeper, it appeared that Margaret subconsciously viewed herself as someone who had just been lucky to end up where she was.  She couldn't really accept the fact that it was a result of her talent and ability.  She knew that rationally, but her non-rational subconscious told her she was just another worker, but one who was lucky enough to have a big office.
The white-paper task threatened Margaret because deep inside, she didn't think she had (1) the ability to research and write the paper, and (2) the courage to deliver it for the inspection and review of her peers.
Developing Self-Confidence
There are many ways that I've worked with people to develop their self-confidence.
Perhaps the most effective and direct way I've found, is to give people small, manageable tasks that they can easily perform.  With each small task completed, their self-confidence rises and the task is done before they hardly realize they're doing it.
I had one client who really liked a guy in her office, but didn't have the self-confidence to approach him in any way.  I suggested that she begin by hand delivering interoffice memos that she regularly emailed to about 10 people.  He was one of them.  I had her
hand-deliver them to each of the 10 people so he wouldn't feel like he had been called out in any special way.  The guise for doing this was to get direct feedback as she delivered the memos.  Was the time of the meeting good for them, would they like to add a topic for discussion, and so forth. 
To make a long story short,

she grew in confidence

of her ability to converse with this guy and
eventually got to the point where she actually asked him out to attend a concert with her.  This is obviously making a long story
short.  But the point is that she did what she

KNEW

she could, and then, as her self-confidence grew she had felt empowered to take it
a step beyond her comfort point.  I won't tell you how this little romance ended though.  Maybe in a PM 🙂 
In the case above, I had Margaret collect all the primary sources (articles) she needed to prepare the white paper.  I asked her to call me as soon as she had done that.  Of course, that was not difficult but she had put it off for 3 months! 
Once she had done that,
I asked her to summarize for me each of the the articles she needed to review in one or two sentences.  When she gave me that, I asked
her to use her "review" to construct an outline for her paper.  Before long, she stopped calling me because she was rolling along
effortlessly with the project.
By the time she finished the white-paper, Margaret's self-confidence had soared to a level that the thought of sharing it and opening it to peer review was hardly an issue any more.
The Myth of The "Strong Will"
In my view, the attempts by people to develop a "strong will" to kind of muscle their way through low self-confidence rarely succeeds.  In fact, in my practice, I've only seen it fail, only to leave the person with even lower self-confidence because now they've "proven" to themselves that they "just can't" do it.
Rather than wasting your time trying to build a mythical "strong will", I suggest you begin where both of my clients that I've told you about here did.
The Action Model
The reason that both of my clients were able to move forward toward accomplishing their goals was this.  I did not tell them "yes, you can do it".
Instead, I suggested that "well, if you can't write the paper, at least you can collect the articles for research… so DO THAT."  Or, in the second case, "You tell me you can't strike up social chat with this guy, you're too intimidated.  Okay.  So just start talking to him about mundane things that you are forced to talk to him about, just like you have to talk to the other 9 people in your group about".
In both cases, these were manageable actions that my clients were able to put into motion.
With each increasing action you take toward you goal, you gain self-confidence and the obstacles to accomplishment diminish.
Think of something that challenges your self-confidence.  Write a list of small task you can accomplish that move you in the right direction at least.  You could even do them poorly or incompletely.  Just get it started.  As you pile up one seemingly insignificant accomplishment after another, your self-confidence will gain runaway momentum that will put your goals well within your reach.
Have you built your confidence level?  I would really like to know how.  If not, are you willing to take the plunge and write down a task and then accomplish it?  I would love to know your feedback.
-Donna