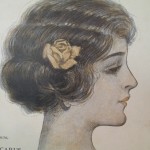 When I first start working with a client who wants to take their business on the internet, my first question is   "What's Your Why."
We all have a main reason why we blog, or sell products and/or services via the internet.  But before you write another blog, before you put up your first or your 100th Squeeze Page, you need to know WHY you are doing so.
When I ask people this question, they usually say "to make money" or "I'm a Network Marketer and want more business"  "I want to affiliate products"  Get the picture?
But it goes much deeper than that.  There is a deep reason you have made the decision to be an Internet Marketer.
So as an example, I'll use myself.  When I think really deep about this, and I have here is my answer:
I came onto the internet because as a psychic life coach, I have so many people that have to overcome obstacles.  So many that are caught up in a financial merry-go-round with their jobs.
Now, these people come from all walks of life, from the gal who is the head surgeon of a hospital to the gal who is unemployed, striving every day to obtain a job, or at worse, to keep her apartment and not having to be a burden to family members to live with them or be on the street!
Are you with me so far?
Being an entrepreneur for most of my life, I have learned to depend on myself.  Learned how to climb the mountains and walk the deserts of surviving my own financial difficulties in the past.  But the one think I had was Me!  
So I've learned how to be self sufficient, raise kids, and now live a comfortable lifestyle.  
My WHY is that because I have achieved so many road blocks and have "made it" so can my clients.  I listen to their stories that can be heart breaking because they are so unhappy, even if they are making tons of money.
Money is not the issue, it is the lifestyle we lead that brings us success and happiness.  
I explored at first and found that this platform was great for those who wanted to step out of their comfort zone and start a part time or full time business.
Sherry is a client of mine that is a math teacher, miserable with her job.  I told her she could be a virtual teacher and to make a very long story short, she now teaches via the internet for home-schoolers and also as a tutor.   
Bill is a wonderful therapist.  He is one of the best I know and not only does he have his own practice, but also teaches in a college.  Bill felt tired all the time.  I asked him the question "with all your knowledge and success, would you consider opening up a blog or website whereby you can help multitudes of people, rather than one at a time?"  After explaining the how-to, Bill is now opening his first website and is going to turn his books into kindle ones.
I could mention a hundred stories, but you get the idea.  This is my WHY….The pied piper, to open the door for others to obtain not only financial freedom, but to have their passions out there.
So What is your WHY?
Don't answer so fast…think about it.  Share your story with others.
Share what is in your heart.  One of my clients said to me when I pushed him into a wall "My why is to lighten the load of my wife.  She works too hard and I want to be able to take care of her"  See  that is a Why from the heart.
Just let me know and let's get rock'n.
Donna