This post was most recently updated on March 26th, 2014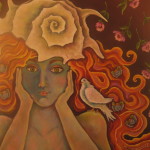 This is Part 2 in my series "Do You Own Your Own Business Or Does Your Business Own YOU?"
I want to break down some scenarios that can distract you from your business.  In this Post, I will address the issue of spouse/partner.
Here's a common scenario for you to consider.
Your spouse or partner is complaining you are spending too much time on your business.
One of the most common roadblocks to success in this business, I have found through many client consultations, is when my client's spouse/partner doesn't understand why the heck you are spending so much time on the computer.
Here are some tips that may work for you.
Get them involved. Now, I'm not saying bore them with the details of your business, because they will look at you like a deer caught in the headlights.
On the other hand, you can…
Show them an article and get their opinion.
Show them your business plan to let them know that you value their opinion.
Show them you would be happy to have them involved, even if it is in a very small way.  
Explain your passion and how important it is to you.
Then, switch the focus to them…
Take some time to support them in what is important to them.  The best way to earn respect from your spouse/partner is to acknowledge their needs.
Compromise
If your spouse/partner is complaining you are in front of the computer all the time, the underlying issue may be more pointed.  Maybe they complain that you are not making money fast enough.  They probably don't understand the concept of "growing" a business.   They probably thought that the internet was a "fast cash machine".  It's not.  But they don't understand that.
Instead of pulling and tugging, arguing and ranting… compromise.  Ask them "what do you need from me?"  Maybe it is a date night, an hour or two to watch a movie.  Whatever it is, be willing to set time to please your partner and, even more, to enjoy time together.
Goal Setting
It can be frustrating sometimes when your business gets hold of you and you are doing your Daily Method of Operation (DMO), but lose sight of your goal.
Make sure that you work toward your goal the first thing of the day!
Yes, you may have that goal in mind, but it takes many steps to get there.  It  is so easy to get distracted but remember your Goal is the most important task of your day.
And most importantly when it comes to your spouse/partner, when they see you doing your business daily, consistently and purposefully, they will come to see that you are running a business, not chasing some silly dream.  When they see you have goals and work hard every day to get there, they will be more excited for, and understanding of what you are doing.
Working your online business is a process that involves the overwhelming portion of your time and commitment.
It's a worthy undertaking, but not at the expense of your marriage or partnership.
Nothing is more important than that.
If you're very fortunate, like me, your spouse will be involved in the business too, and the two of you will become closer than ever by working toward a common goal.
But it doesn't have to be that way.
As long as you can respect your partner's perspective on what you do, and earn their respect for yours, then mutual support can make your relationship better, and help you feel confident that your hard work and commitment to your business will not undermine your relationship.
I sue hope this helps you out if you are having this problem.  Stay tuned to Part 3 in this series, where I will pose another "answer to a problem" on how to have you own your business, rather than it owning you.
Blessings, Donna