This post was most recently updated on March 26th, 2014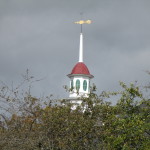 Here is part 3 in my series.  I started with the question "Does your business own you or do you own your business?"  In my last post I discussed the problem of when couples were in disharmony, and how to make compromises.
This post, I am going to deal with what I call "flying the coop."   When you have so much on your plate, and need to make many business decisions at once,  it is sometimes good to just get away.  Yes, my friends… fly the coop!
I was at a point where my product needed to be reviewed one more time so it was in good working order.  Now, some might say "hey you are almost there…just do it."   Others may think that I was somehow sabotaging my effort altogether.  But truth be told, I just needed to get away and find some fresh perspective on it.
That, coupled with a change of residence I have been thinking about for a while now, got me flying my coop for a few days.
I closed everything down…yep…no computer, my new i-phone wasn't hooked up to anything but a ring tone.  I got in the car with hubby and headed for what I needed the most… clearing out my head, and calming my mind.
We headed for the place I love to be the most….Southern Maine.   It was not tourist season, so it was a quiet time.  The smell of salt water, mixed with the scent of the tall pine trees was precisely the medicine I needed.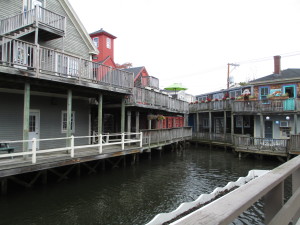 One day into the trip, and I forgot all about my product, sales page, marketing.  We just left the busy rush of daily to-do's and must-do's, and nestled in to a quiet little place where there was basically nothing to do.  Oh yes, it was a bit chilly, but sitting on an obscure part of the beach, watching the waves and being one with the ocean did me a world of good.
But of course, we soon got caught up in some stark realities.  In particular, we wanted to see if we would like living there. Yes, it is a cold climate, but we prefer it to hot and humid climates.  So I called one of my buddies that is a broker and we went house hunting.  I actually fell in love with two places.
The excitement of living in a new place (as long as it had great internet connection) was bittersweet.  Ah… leaving so beautiful a place where I live now, for a more beautiful place is exciting, but moving is also high on that stress list.
By the end of 5 days, meditating and pondering which would be a more suitable place for us to live, we are putting our home on the market and heading north.   Now all things became more clear.
When people asked what we did for a living we responded "we are internet marketers" and eyebrows raised high.   Yes, we can live anywhere we want and do anything we want.
Saying those words made me feel amazing.  I realized how few people have the luxury and freedom of doing what they want, anytime and any place.
So, for a while, I not only will I be marketing in my business, but wheeling and dealing with some properties.
Flying the coop was the best thing I have done in a long time.  I'm on my way home now on an 8 hour trip, looking over every detail of my product.  Yippie… I can see it all flowing now.
So my friends, remember that when you have your own business, and even though things are going great, take a break and go to one of your favorite places to clear your mind.
The great thing about owning your own business is that even though you may be on the brink of one deal or another, you can still have the power to step back and re-evaluate your product, launch, or whatever you are doing.
Fresh eyes are always great.
And some salty, pine air helps, too!
Many Blessings,
Donna
..