This post was most recently updated on March 26th, 2014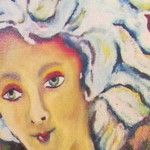 This is Part 3 in my series "Do You Own Your Own Business Or Does Your Business Own YOU?"
So once again I ask: do you own your online business, or does it own you?
Here's a few ways in which you can assert your ownership, while overcoming some common obstacles to maintaining it.

Shiny Objects
Put your blinders on!
Your business will not grow if you are distracted with the many shiny objects offered to you every day.  Even if your best buddy shows you the greatest thing since ice cream, just say no, not at this time.
Your business can easily get beyond your control if you don't learn to stay focused and leave the shiny new objects of the moment to others.
Text and Talk
Carrying around your phone every where you go?
If you are doing that, and answering business calls or checking your messages you might have lost control of the processes you need to have in place to properly grow "your business".  Imagine you are out to dinner with your family and are hacking away.  What good is it if you are not enjoying your free time.  Do you own you business, or does it own you?
Positioning Yourself
You are the owner of your business.  If you are available each and every time someone calls, skypes, texts Facebook messages or emails you… then you will seem to be desperate.  You will appear to have lost control of your business.
Set up times that you receive calls.  Have those times reasserted on your voice mail message or answering service response.  
Better yet, to position yourself wisely, do the buddy-system.  
Have calls scheduled for certain times.  Have a buddy answer your calls and take information and you do the same for them in return.  This method works
great, psychologically.  It will assure that the person calling you perceives you to be "important"… too important to be answering your own calls.  And they will perceive you as having tight control of your business, and not allowing yourself to be overwhelmed by it.  
Of course, best of all, hire an answering service if you can.
Whatever method you choose, position yourself as a leader, and The Owner of your business.
If you were to call a major corporation, would you expect the CEO of the company to answer the phone?  Of course not.
So position yourself similarly.
You can even enhance your role further by becoming the "leader" and "expert" in your business.  
For example, rather than return calls or emails from individuals, set a time that you off to meet a group of those callers on a Google+ hangout or Skype call.  
Answer their questions via a group format like that and you position yourself as a leader, while controlling the time and effort you must expend to address their collective concerns.


Step Up To The Soapbox
You may have been taught to get 5 people a day into your business.  Well, think of the law of averages….  How can you get 5?  It will take you all day to do that.  Your business own you before you even get started.
Instead, use your business savvy and take ownership of the process.  Create a Webinar, An Event…anything where you can present your business, product or service to a group of people.  You could even go the extra mile with a "free giveaway."  It can be a short ebook you can put together for attendees.  Anything of value that people can walk away with and be reminded of your leadership and expertise.
You can now talk to 5, 25 or 55 people a day quite easily.  Because, in fact, you are only making ONE presentation no matter how many people are attending your "soapbox" event.
You have just taken control of your business in a very powerful way.
These are just a few methods you can employ to get control or maintain control of your business.
Find what works for you best, and implement the process.
The choice is yours.
Remember YOU OWN YOUR BUSINESS, IT DOES NOT OWN YOU.
You may like to read the other articles in this series.  The links are below:
Part 1: Do You Own Your Business or Does It Own You?