This post was most recently updated on March 26th, 2014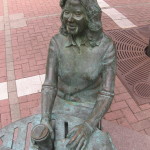 When you have fully adopted a marketer's mindset, things look different to you everywhere you go.  A person with a marketer's mindset sees a world where everything is marketable.  Now, by no means do I have the answers to everything, but it is simple logic once you have this mindset instilled in you.
A marketer walks into a department store, goes to the clothing department and knows that everything that is full price will be reduced to successively lower price points every two weeks!  If it doesn't feel, it eventually gets put on the 85% off rack.   That's the way it goes for my department store resale products, with the exception of perfume and cosmetics…they only have "specials" that come with gifts. So, it just depends on what category of items you're looking to score deals on.
A marketer might be involved in care-taking for a loved one.  He or she goes on the internet to find special needs products.  While I was caring for my father-in-law in my home with hospice, the hospice folks could not believe the things I found.  Simple things like a urinal that doesn't spill.  A walker that has a full enclosure (like a door) so a person cannot fall when they are walking.  The hospice worker is in the business…they should know these things!
A marketer wants to sell her home.  She talks to several realtors to get a good estimate for her property.  Now, how would you go about selling it? 
Well to me, giving someone 7% of my sale for just listing it as a broker didn't make any sense to me.  The marketer in me came out like a lion.  I searched the web and found that there is such a thing as a "flat rate broker."   This means that for 400 bucks your home can get on the MLS and many other places.  I only had to do the showings.  My home is now under contract after 10 days and I only have to pay 3% to the selling agent instead of the 7% several listing agents had quoted me.  Yes I'm bragging lol….
Now, when I talked to my real estate attorney, she had never heard of it.    She was amazed, even though she is a real estate attorney.  She asked me how to go about using a flat rate broker.  I explained the process to her, no problem, but then I thought… she's a real estate attorney.  She should know these things.
Another example is a doctors office.  I had an experience recently where my doctor kept me waiting in the main waiting room for one half hour. 
My time is worth something, I thought. 
I tried to have patience but ran out of it and told the receptionist that I was leaving.  "Wait Wait…the doctor hasn't seen you…where do you think you are going?"   I told her that I don't do business this way.  The entire staff had wide eyes and dropped jaws. 
After all, a doctor's office is just a place of business!  I've been in situations like this and the receptionist would tell me that there is a delay.  OK, fine.  But I refuse to do business with a staff of "professionals" that expect me to wait like a dog on a leash!  
Later, they called to see if I was OK.  Sure…I'm fine, but I don't run my business like that, so I'll have to choose someone else.   I am a patient…but also a customer.  Would you treat a customer like that?  I sure wouldn't.  Now, this is a doctor.  But even a doctor should know these things.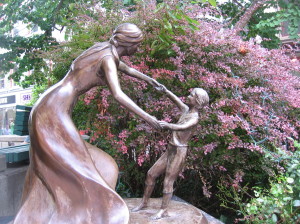 A marketer always has her eye on the end game. 
We do need a blog for social proof.
We do need to be on Social Media at short intervals and keep it social!
Yes, these are important, but what is more important is your end game.  You need to have a marketer's mindset.  So what the heck am I getting at?
Read all you can about marketing trends.  Attend workshops and seminars, paid or free, it doesn't matter.  You need to put all your energy on the end game which is the conversion of readers, visitors and subscribers into clients and buyers of your services and products.
You need to put 80 percent of all your energy into marketing.  Before you know it, you will see the world with different eyes. 
Most of all, you need to treat your customers or clients with respect and care.  This means, knowing the latest trends, tips, information, strategies and techniques in your field!  Study regularly, converse with your peers, attend professional events, keep abreast of what's going on.  Then, share this information with your clients and customers who have come to trust you. 
It just amazes me that professionals in practically any field you can think of, simply don't take the time or make the effort to at least Google something to further their knowledge of their business.  In any field you can think of, changes are occurring constantly.  New information and better methods are always becoming available.  The people who are trusted authorities and experts in their fields… They should know these things!
Am I being to hard on folks?  Are my expectations of people a little too high?  What do you think?