This post was most recently updated on March 26th, 2014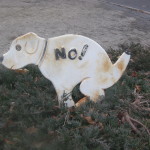 Just the other day I was commenting on a friend's blog post and syndicating it on Social Media sites.  The post was about a new WordPress plugin that I thought was fantastic.  So I shared it on Google+ as I usually do.
In steps a Troll who berates me personally, bordering on sexual harassment, because of my gravatar.  He didn't even reference my post. 
Now I ask you, how would YOU respond to something like this?  This person is not in my circles, nor a friend.  I've been told he is a self development coach of some sort.  From what I gather, he is fairly new to online networking or marketing.  Whatever the case is, I was shocked when I read his comment.  I had to read it three times to figure out what the heck he was even saying, but it was an obviously blatant attack on my personal character.  My first reaction was to give him a piece of my mind, but that is only a reaction and not a positive action.
Instead, I immediately blocked him and flagged him on Google+ because this kind of behavior is totally unacceptable on social media, or anywhere else for that matter.  I went on to finish some work I was doing then noticed that the person I initially syndicated had seen it and put it on Facebook with a link to the original Google+ comment.
To my surprise, I looked at my Facebook and saw so many people come to my defense.  As I read through the comments on both social sites, my first reaction was "Wow…look at all the friends I have coming to my defense! "   I felt blessed.
As the hours went on, it spread virally all over the place.  People were not only coming to my defense, but also making it a point that this behavior is unacceptable!
So lets get to the subject of the power of social media.
This is a fine example of engagement with people.  Some folks like to have large numbers of followers, likes… whatever… on their social sites.  Others like to have more quality without regard to such numbers.  I like the latter.  I do engage a lot with other bloggers and marketers, but not to build numbers, but engagement and relationships. 
When we are using social media, we sometimes think that maybe it's a waste of time. 
The example I just shared with you, though, goes to show that people form bonds on social sites.  They really get to know you, learn to like you and even trust you.  I know, I have said that over and over again.  But it is so important that you see the reality and truth behind it.
When it the time comes for you want to offer a product or service through social media, your social media connections can be immensely helpful as long as you have built your social brand around honest and sincere engagement with people.
So, I ask you to think about how much you are interacting on social media.  How much are you giving by syndicating others?  How much engagement are you doing?   It is not about the money here, but rather the close bonds we make.
Many Blessings,
-Donna