This post was most recently updated on March 26th, 2014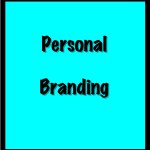 Personal branding is the way you present yourself  to your readers, visitors and customers/clients.  
Everything we do on our blogs and websites contributes to the image that people get of you.  I teach bloggers to carefully decide which pictures and images to use on their sites, what content to offer, what sort of header, title, and subtitle to use, what header image to use such as a personal photo, and so forth and so on.  
There are so many things to consider that will have an impact on your personal branding efforts.  I've just given you a few of the obvious examples, here.
But some of the things on your blog might not come to mind when plotting the perfect personal branding strategy.
But just because you're not thinking of them, doesn't mean they're not important.
I'll show you what I mean through this true life story… my own.  You see, when I'm not helping people to develop their blogs and blogging strategies, I spend a lot of time visiting people's blogs.  I do this for ideas, for fun… even to gather information in my personal life.  
Now, as many of my reader's know, I am purchasing a house in a quaint town in Maine where summers are cool and the beaches are clean.  A great place to be year round, actually… from farmers' markets to those awesome Maine blueberries, to live-catch local lobster, and of course, beautiful beaches.
We nailed down the perfect home for us, not on the beach, but two miles inland where there is no flooding (well, at least very rarely).  It's a nice little hike or bike ride to the beach for whenever we choose.  
When purchasing a home, many inspections must be conducted in order to find out what goes on inside the house.  My inspector notified me there was a leak from the downstairs bath into the basement. Now, this could translate into a simple task or a major job.  So, we went on an internet search for a plumber.  Mind you, this is a place where we have no connections at all and had to rely solely on the internet to find someone who could inspect the immediate situation, but also that we could build a long-term business relationship with.
On our search, we found many HVAC and plumbers' websites.  Some had blogs, too.   Right away, we were drawn to those with blogs because they were more conversational and seemed more personal.  Good personal branding, I thought.
Still, there were quite a few who had blogs, so it was a bit difficult deciding which company to go with.  They all said pretty much the same thing, "we're reliable, we know our business, read our great testimonials, best customer service" etc etc.
BUT THEN….
We came across one particular plumber that had an FAQ.  We searched and went through the FAQ's and found one question that we found interesting.
Question:
"Just how many office dogs are there at [your office]?"
Answer:
"Well let's see…we have Blue, Ozzie, Snowball, Bud, Arlo, Casey, Orvis and our newest little one, Chi-Chi. They are a happy, much loved group of dogs."
NOW WHAT DOES THAT MEAN?
It means that they're plumbers and heating specialists who are also real live, breathing people.  Not just facts and figures and proper advert talk.
In fact, it "means" nothing at all.  Nothing related to their business or their performance or capabilities or anything else relevant to what we were searching for.
Being dog lovers, we instantly connected on an emotional level.  Because of their subtle but genuine PERSONAL BRANDING, we chose this company.
So what does it mean?  It means that through their personal branding, this company just converted a visitor into a paying customer.  We picked up the phone and scheduled an appointment for them to come estimate the job.
Pretty elaborate personal branding strategy, huh?
Actually, not at all.
I'd actually give their blog a fairly poor rating in terms of building a relationship with their readers.
But one tiny little, insignificant FAQ that was probably just an afterthought that someone on the team scoffed at… that's what led to this company's ability to convert us into their paying customers.
What little things could you do on your blog to help build better relationships with your readers, and persuade people to opt-in to your list, register for your event or buy your products and services?
I'd love to hear about your own personal branding strategies in the comments section below.
And don't forget to share this post with your friends and followers on Twitter, Facebook and other social sites that you use.