This post was most recently updated on March 26th, 2014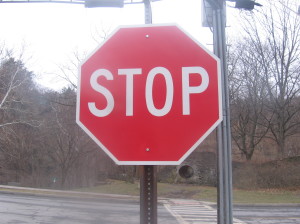 I have a dear client that I've known for many years as her psychic consultant.  She comes to me for consultation on a regular basis, and I've watched her grow over the years.  Now this gal is super intelligent.  I mean her I.Q. is actually extraordinary. 
She can learn anything with lightning speed.  She is funny and great to be with because of her awesome sense of humor.  She has so much going for her and doesn't realize it
About a year ago, she was frustrated with her job.  I mentioned to her that with all her knowledge she could take it on the internet and market herself in so many ways.  She listened.
Since then, she has been learning just about EVERYTHING about internet marketing, blogging, social media and all the rest.  She is one gal that can answer any question you ever wanted to know about most of these things.
I asked her "When are you going to put up your blog and especially your gravatar?"    She replied  "I just can't put a picture of myself up.  I don't like the way I look.  And what can I ever blog about?"
WHAT'S STOPPING YOU?
Well, to make a long story short, she was so fearful of her picture getting out there, and so obsessed about writing correctly that she lacked the confidence to get started.  I don't mean she was hesitant and slow to act, I mean she was paralyzed with fear.
Now mind you, she can write quite eloquently, and is fully capable of sharing what she has been learning over the past year.  She was a teacher.  She's a gifted writer.  She just has so much to give.  I told her that but she just couldn't bring herself to take action.
She absolutely could not get over that gravatar!  And she just generally suffered from a severe and chronic case of the "paralysis of analysis".  If she wasn't going to be able deliver an absolutely perfect piece of content, she wasn't going to deliver it at all.  Result: she delivered absolutely nothing online.  Sound familiar?  Lots of us have this problem, just probably not to this extreme degree.  
To break her free of her paralysis and get her up and running, we decided on a simple plan of action:
1.  Get her picture and do a little photoshop on it.
2.  Change her name a bit.  That was so she wouldn't have that problem of neuro-linking her "dreaded" past to her future potential.  Yes, her past issues are something she deals with.  We work on this persistently in consultation.  But I wanted to give her a short cut past these energy blocks, and encourage her to act as if she were her ideal self, even if she had no confidence she could ever become that person.  
As an exercise, I helped her develop an entirely parallel persona.  This allowed her to be online as "someone else".  She was comfortable "performing" in this role, since it undercut the pressure she had built on herself to be perfect in everything she undertook.
3.  We are now fine tuning the brand she constructed for this new "person".  She has an arsenal of skillets because she is an avid student of marketing.  We wrote down a list of everything she knows and was interested in blogging about.  We went through each one carefully and came to the conclusion that one particular subject she could never stop talking about.  This, we discovered, was her greatest passion.
Voila… now it is her brand.
4.  We kept that list on the back burner, ready to develop more fully a bit deeper into the process.  But when someone is "stuck" from acting constructively, it is key that they begin somewhere, and that means to start on just one thing.  Otherwise, they become quickly overwhelmed and have another excuse to procrastinate, and put off any action.
Now, she is ready to go!  
So what was stopping her all this time (I mean, years)?
It was some very deep rooted issues she experienced as a child.  We will continue to work on these things in session, but meanwhile… there is nothing to stop her from starting her new career as an online entrepreneur.  She is happy and comfortable hiding behind her new pen name and photoshop gravatar.  
You probably don't have the problems that this woman struggles with, but we all have certain issues that stop us along our journey.  
Rest assured, though, that there is always a way to get around them.  Don't get stuck in the paralysis of analysis trap, and don't let anything else to stand in your way, either.
We just have to make lists of all the things we are good at and passionate about, then move forward from there.  
So what is stopping you?
Don't wait for years to overcome those things.  Get the help you need from a coach, a mentor… even a psychic… lol… and move forward today.
I would love to hear some stories of your past or present in the comments below.  But if you are too shy to chime in, that's ok.  You can write about someone else you have observed.  
And, while your at it, share this post on your social sites with folks that you think will benefit from it.
-Donna