This post was most recently updated on March 26th, 2014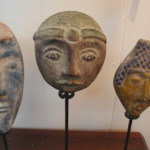 I belong to a wonderful blogging community called The Biz Blogging Buzz (B3) group.  It is headed by Kim Castleberry and honestly, I really don't know where I would be without that woman!
While I was recently doing some syndication with these Awesome Bloggers in the industry, I realized that I've known them for some years now.  And years on the internet is like a different time zone.  
Because I've been blogging buddies for such a long time with these Awesome folks, I wanted to post a shout out to them and thank them all for being part of this wonderful community in which we all love to help one another.
If you don't know anyone on this list, just click and see why they are such Awesome Bloggers.
Kim Castleberry:    http://just-ask-kim.com/blog/
Nile Flores:     Blondish.net  
Chery Schmidt:   http://cheryschmidt.ws/
Raena Lynn:  http://raenalynn.com
Leslie Denning:  lesliedenning.com/
Patricia Gozlan:  http://www.patriciagozlan.com/blog/
Jupiter Jim: http://jupiterjimsmarketingteam.com/
Clint Butler:  http://thesocialmediamarketingreporter.com/
Dr. Erica Goodstone:  http://www.drericagoodstone.com/
Julieanne van Zyl: http://mlmblogschool.com/training/
William Earl Amis, Jr. III:  
http://simplicityexposed.amisinteractivecommunities.ws/
Oh, and by the way, if you are interested in joining this group, you can click on the link below.  Now remember, our main purpose is Reciprocity.  We go on an alternating point system.  This way, each week, you are paired up with new people. 
                                 http://bizbloggingbuzz.com/blog/about/
AGAIN….I want to thank all these bloggers that I've known over the years for their dedication, reciprocity, and most of all, being great friends.