This post was most recently updated on March 26th, 2014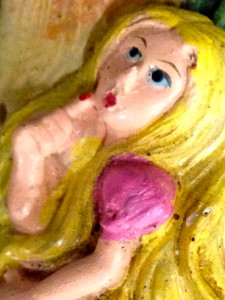 As bloggers, we sometimes get caught up with the posting deadlines we have set for ourselves. 
We might have decided to post a new article once a week or five times a day, as some bloggers do. 
It is easy to loose sight of the bigger picture, though, when we don't have a strategy in mind.  The strategy I refer to is your monetization  strategy.  
Unless you are just blogging for fun (and many people are), then you must have a clear monetization strategy that gives you your "bigger picture".
It can be to market your own digital product, an  ebook, or affiliate products and information.  You might also be a network marketer trying to interest people in your business opportunity.  
Whatever your daily blogging strategies are, you need to keep your "eye on the ball" so you don't stray too far from your larger, ultimate monetization goals.   
While blogging is not a direct path to your overall profit structure, it is a great indirect one.  That's because it is a wonderful platform for getting to know people and for them to know you.  You receive lots of engagement in your comment section.  
That's where it all begins and then, well, you know guys, we go to their blog and reciprocate.  It is this engagement that, at the end of the day, helps you build a customer and client base that feeds into your business goals.
The purpose of this post, though, is to keep focused on those business goals.  So I've written a list of questions for you to think about as bloggers.  
1.   Did you find your right niche? Is it fine tuned?
2.   Can you define your goals?
    If so, did you write them down?
    Are your daily blogging tasks ultimately moving you closer to achieving those goals?
3.  Do you have a product or service that you sell or want to sell?
Are you writing the majority of your articles with that in mind?
4.  How much time, each day, do you put into either developing or curating your products and/or services?  
    
Do you make sure that this production part of your day is primary?  In other words, do you do your productive work first and foremost, and make everything else secondary to that?
5.  When you are working, which state of mind are you in?
    a)  Relaxed
    b)  Anxious
    c)  Clueless
If you have clear direction, even though you've got an enormous workload, you should be relaxed in knowing that you're on the right path.
6.   Are you taking time out for yourself each day? 
It is so important not to get stuck behind that computer screen all day.  Bloggers need diversion and yes, a life!  It will give renewed energy and a certain calmness to your productive time.
7.   Exercise. 
Because we are constantly using our computers, we need to move our bodies!  Do you have an exercise regimen that you do each and every day?  It can be a walk, or going to the gym.  Exercise is something we all need to do.  Think of how many hours you are spending sitting in front of that computer. 
We can easily get lost, especially those of us working from home all day.  We start in the morning and look at the time and hours slip away.  Make sure to get proper exercise in the midst of all the chaos of building a business.  It will actually help, not hinder, your effort.
8.  Eating: 
Now I can all hear you telling me that you are on a healthy diet.  But what is a healthy diet exactly?  Here's just a few simple tips to keep in mind.
    a)  If you are using the microwave, forget it!  You are destroying the essential molecular structure of even healthy foods.     
    b)  Stay away from packaged foods.  There is no nutritional value coming out of that box.  If you don't believe me, Google it.  
    
    c)  Try to put as much organic food into your body as possible.  You will feel the difference.
  
    d)  Try juicing!  You will be surprised how much pep you will get in your step by          juicing veggies.
9.  Time:  If you are a solopreneur, then you might have forgotten that you are in your own business to live your own life. 
Give yourself the gift of time every day.  And while you are at it, give yourself some days off too!  Don't worry, your social media friends will still be there when you get back.  You are not a machine, but a human being.  You need time to do the other things you love.  
10.  Breathe. 
You know those Yoga breathing techniques?  If you don't, Youtube them.  Develop that deep breathing that starts deep in your belly….hold it…release through your mouth.  While you hold it for a few seconds give yourself an affirmation. 
Whatever it might be that you are working on, but make sure you are telling it to yourself in the present tense.  Example is "I am wealthy."  So you are breathing in your affirmations, a great way to alter the brain neurolinking mechanism… this can become your biggest breakthrough of all.
These are just a few of the things you need to address as a blogger running a business.  
And make sure to work consistently on developing a successful mindset.  This will help you be in complete control of your tasks.  
A mindset that is positive will go further than anything else I could teach you toward building a profit structure to your blogging business.  Remember, Like attracts Like!  As your thinking grows positive, so will your profit base.  
Be peaceful, Be Blessed,
-Donna