This post was most recently updated on March 26th, 2014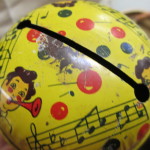 Resolution:  A decision we make to commit ourselves to take action on something.  In other words, "I'm gonna…."
"I'm gonna" loose weight, be a better person, meditate every day, make more money, follow my plan of action, etc. Now I'm not telling you not to make your New Year Resolution, and I'm not being a Grinch.  Rather, I find that sometimes we don't have the stamina to carry it out and it only makes us feel bad about ourselves.
Why Most New Year Resolutions won't work?  
Too many people start their resolutions with the phrase "I'm gonna".  Your great goal is immediately demoted to something in the distant future you are only thinking of doing.  But sometimes it doesn't work out, or you lose sight of it.  Before resolving to complete an action or attain a specific goal, you must actually prepare to "do" it.
How To Make Your New Year Resolutions Work
Some resolutions may have worked for you in the past, but others have not.  If you think hard, I'll bet the ones you actually designed a plan for were much more likely to be accomplished than those you simply said you were "gonna" do… somehow, some day.  
Before you make a resolution, consider these factors to give yourself the best chance of following through with your commitment:
1.  Be realistic:  Do you have the time to do what you have written down?  How much time are you going to spend per day toward accomplishing this particular goal?  
2.  Take baby steps:  If you have a great goal that you want to reach, create a plan for doing it.  Write down each detailed step in the process that you'll need to take in order to complete the end goal.  Big goals may reached, but only by diligently taking the baby steps that actually get you there.
3.  Take "life" into consideration!   You may have a grandiose resolution, but life does get in the way.  A move, an illness, school work… whatever.  Are you ready to make adequate concessions to accommodate your new regimen?
4.  Stick to it!  If you fail along the way, pick yourself up, brush yourself off and find another way to complete your task.  You can get from "A" to "B" alright, but it may not be along a straight line.
5.  The worse thing to do is give up too soon.  You have made a resolution.  Don't simply quit the moment it gets a bit difficult or time-consuming.  Don't get down on yourself and tell yourself you can never do it, just because it's not as easy as you thought it would be.
6.  Don't expect too much.  Expectations only lead to disappointment.  Take it one day at a time, complete the tasks you've set for yourself, and only look at the results of those actions at specific, pre-determined intervals.  That might mean each 3 days, each 30 days… depending on your end goal and overall timeline for accomplishing it.
7.  Be Flexible.  If you have made a resolution and tried every which way to accomplish it and then find a better or different way, that's OK…Maybe your achievement turns out to be smaller than you thought.  Maybe a totally different idea stems from it.
8.  If you find yourself saying "I'm gonna," then you are procrastinating.  Find out why you are doing this.  Maybe the particular resolution you have made for yourself is just not right for you, or maybe just not at this time.  Or, maybe you have issues of fear of success.  Whatever it is, get to the bottom of it.  
9.  Forgive yourself.  It can be frustrating if you have a timeline for your resolution and you can't stick to it.  Forgive yourself instead of feeling defeated or frustrated.  Then try it again the next day or so.
10.  Take a break from your task each and every day.  Have you ever considered how much you can do in just one day?  Besides your daily tasks, there is a heck of a lot of room to just smell the roses!  Yep…take time out for YOU.  From meditation to a nice hot bath, grab some time in your busy day and just be still.  You will be surprised how many thoughts can come to you by stillness.  
So be kind to yourself, my friends.  Go ahead and make those resolutions if you want, but be realistic and tread lightly.  Do it with your heart and through inspiration.  Don't let anything lead you astray from your ultimate goals.
Remember, things change quickly in just one year.  Don't believe me? Look back at last year and see how many changes you have made in your life and/or business.
Have a blessed year ahead.
-Donna