This post was most recently updated on March 26th, 2014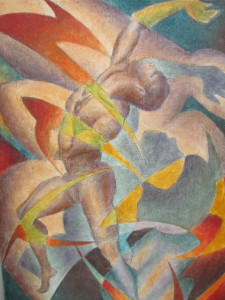 When you are on your social media sites, I'm sure you frequently see discussions and threads about politics and other controversial topics. 
For the most part, these conversations are negative.  Do you jump into those conversations and give your views, or do you sit silently with your own opinions and just let it ride?
Sometimes we can get so passionate about a subject that we want to speak out and give our opinion.  But you always have to stop and wonder whether your comment will help or hurt your brand.  How much should you share on negative and controversial threads in social sites?
I say Keep it positive!
No matter what is going on in this ever changing world of ours, controversies will happen.  Some things go viral and it just hits our passion point.  That's because we all have our own varying belief systems.  So what do we choose to say?
You see, we need to hold ourselves back from jumping into anything negative, no matter how passionate we get.  You could get involved in controversial topics when they involve your business, as long as they don't involve anger and negativity.
Remember, positive attracts positive and negative attracts negative.  This is the basis for the Law of Attraction.  Keeping things positive on social media will ensure that you are attracting positive people and positive messages.  Once you wander into negative discussions, you'll start attracting a lot of negative people and negative messages.
So I strongly recommend that you keep your mindset in a positive place.  Put out positive messages on social media sites, and involve yourself in positive discussions.  When you do, you will attract folks who are mostly positive.
Now, let me ask you a question:
Would you want to work with people who are positive and eager to learn, share and grow with you, OR do you want to fight an uphill battle of engaging routinely with those who carry negative energy that drains you and either bores or angers your other friends?
I'll tell you from experience, that folks who radiate negative energy can think you are the best thing ever when you agree with them.  Over time, though, you'll start realizing that the same people expect you to always agree with them, and always be ready to jump into their fights and support them.
They often come to depend on you, and expect you to do everything for them.  They might play the blame game and blame each mistake they make on you.  Even worse, if they are negative in their social media conversations, they are sure to be negative with you, too, eventually.
Social media is where we meet and greet our friends, share our blog posts and even our products.  Whatever you say is going to stay there forever.  
So, don't ruin your brand by hanging out with negative people and consuming your efforts with angry conversations.  Stick with your positive friends, and focus on sharing positive, inspiring, informational and entertaining content.
Many blessings,

Donna