How does an entrepreneur handle holidays?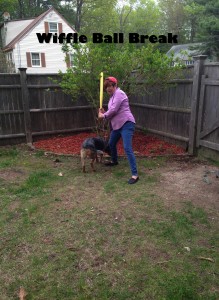 Being an entrepreneur and running a blog, or any online business for that matter, requires a consistent effort and a lot of your time.
But what happens to an entrepreneur when a holiday rolls around?  Do you continue your business, or take a break to enjoy your family and friends?  
Now, taking a break as an online entrepreneur can be a struggle.  I know… been there and done that.  It takes a bit of tweaking your mindset.
Here is a list of emotional feelings you may have when taking time off to enjoy family and holidays:
1.  Anxiety – That emotional feeling that takes over your body because of all the "should" feelings in your mind.  I should be posting something on the social sites, I "should" be updating my blog.  I "should" be checking who has opted into my product/sales.
2.  Guilt – Much the same feelings as anxiety, only you are beating yourself up on top of it.  Why?  Because you are sitting around with family and friends instead of working.  You cannot devote your full attention to your quality time with friends and family, because you are feeling guilty for not checking in on your phone or computer.  
3.  Worry –  Your mind goes to a "worry place" where you start thinking about lost sales, or you are not keeping up on your game.  Entrepreneurs may ask themselves "will my customers and readers still be there when I get back?"  
4.  Shame – Yes, you could even end up feeling ashamed for "not being there" to answer support questions from customers, assist a client with an important issue, or even make prompt replies to blog or Facebook comments.  Online businesses, of course, deal with people all over the world.  Customers, readers and clients may not be sharing your holiday and therefore wonder where you are.  You get the feeling of shame that you are not there for them.
5. Embarrassment –  Entrepreneurs may feel embarrassed that they are away from their businesses.  They may start thinking "what will people say about me if I'm not there?"  
Now these are only five examples of some feelings that entrepreneurs face when taking time off for holidays. 
Being an entrepreneur is all about being consistent and task oriented.  That mindset, if you're doing things right, becomes a habit.  You can't have an employee mindset, as in: someone else will take care of it when I'm away, like on weekends and during holidays.  No one will.  Recognizing that and developing an entrepreneurial mindset instead, is a good thing.  In fact, it's essential.
But what happens when holidays roll around?  Taking some time off to enjoy a holiday can result in the conflicted feelings I listed above because you've actually become quite comfortable tending to daily tasks.  Sometimes, though, you've just got to learn to switch gears.
Here's a few things you might try:
1.  When anxiety starts taking over your body and mind, recognize it.  Each time you start thinking "I should be…."  imagine that international NO symbol in your mind and stop thinking that way.   Instead, just focus on your well deserved time off.  Keep telling yourself "I deserve"…and switch that anxiety into peace.
2.  When feeling guilty, realize that guilt is a self imposed feeling.  It is not a reaction to reality as much as it's just a time waster and energy drain.  It pulls you down and makes you feel like crap.  Realize that guilt can only come into your mind if you allow it.  So don't!
3.  If you are spending your time worrying, then you are wasting your time!  A good entrepreneur applies time management techniques regularly.  So, understand that you are wasting time with worry.  It will get you nowhere!
4.  Shame is something you cannot allow as an entrepreneur.  The crux of it stems from what other people are thinking about you.  If you have that feeling, embrace it as a lesson that you need to rid of.  Know that you can please some of the people some of the time, but not all of the people all of the time.
5.  If you are feeling embarrassed by taking time off on your holiday whilst your international clientele isn't, then let me ask you this: When you learn about folks from other cultures taking their time off for holidays in different places around the globe what are your thoughts?  You respect them and wish them well, right?  You may even want to participate in their joy.  So if you do that, don't you think that they will do the same?  So my friends, there is no need for embarrassment.
I was inspired to write this post because I, too, struggle to get out of my habitual box of task oriented objectives when holidays and family functions are upon me.  I must admit, I have neglected lots of holidays because I had work to do.  Ha..what a joke!
When I do allow myself to break away from my business for holidays and family, I admit that I've struggled through some of the above feelings.  I do realize, though, that as an entrepreneur, I've well deserved time off for holidays.  I deserved to spend time with family and friends.  
Most of all, I deserved time for me!  
So, I abandon my personal "should" struggles and I just enjoy!  I like to do things spontaneously.  Hey, that's why I got into being an entrepreneur many years ago.  For freedom to live by my own schedule and not somebody else's, like when I was an employee.
So why not reap the rewards for having established a true entrepreneurial lifestyle?  Yes, it took me a while, but I am there now.
This past holiday was one with no plan in mind.  That is the best kind for me.  So I ended up just kicking around the beach, going out for dinner, and taking time to talk to my neighbors.
But the very best thing I did was this (True Confession): While food shopping, I noticed a whiffle ball set.  I haven't played whiffle ball since I was a kid.  So I bought it, and hubby and I spent some time playing in our yard.  
So, let's raise a glass… here's to the holidays!  Here's to living the entrepreneur lifestyle!  And, here's to you my friends!
Now, tell the truth, what do you do on holidays?  Work or play?
Blessings,
-Donna
P.S.  Yep..that IS me playing Wiffle Ball