This post was most recently updated on October 7th, 2014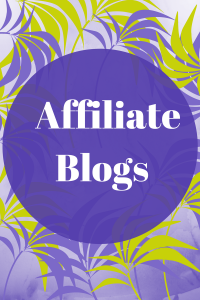 Many bloggers try to develop income as affiliate marketers.  It's a good strategy, but not nearly as simple as it might seem.
So, here's the simple plan.
You grab an affiliate link for a Clickbank product, or maybe a cool WordPress plugin you just found out about.  Write a blog post about the product, ask folks to click your affiliate link, then hope they buy it.
That's really all there is to it.
Now, here's the problem.
When you write blog posts like that, readers are likely to get bored and disengaged because they feel like they're being pitched.
If your blog has one article after another that promotes and affiliate product, people will probably stop visiting your blog.  They don't think they're getting valuable information from your blog, just a string of "commercials".
So, here's the solution… you might think.
You just have  to follow the  80/20 or even 90/10 rule, where 80 or 90 percent of your blog posts offer pure value.  I know I am always repeating this, but it is so true and works well.    But… doing this  still leaves a few slots open for promotional affiliate articles, of course, so  now, you've drastically cut your potential for "making a sale."

Despite these catch-22 pitfalls, blogging is actually a great way for doing affiliate marketing.  But you've got to do it right.
Here's 4 Essential Steps Of Affiliate Blogging
1. Pick The Right Products
What affiliate products do you sell?
Which ones should you sell?
It's important to pick the right products for your niche and for your audience.  Make sure it's products they will want, and that those products will help them to solve problems that you know they have.  It is better to share products that you actually use yourself.  If you are excited about it, and its working for you, then you can effectively share the excitement.

This obviously requires that you get to know your niche and your audience pretty well.
When you do, you'll not only be able to identify one or two products they need.  You'll have an entire list of products they'll be needing over time.
This will ensure that your blog gains in authority, as you develop a deeper and deeper list of products to sell.  It's called a sales funnel.
Make sure the products you are selling are reputable and high quality.  If you haven't actually used them yourself, tell you readers you haven't.  
If that's the case, make sure you have the endorsement of people in you niche that are generally recognized and trusted authorities.
2. Find Other People Who Love It
Get reviews from people who have used and love the product you're selling.
Don't invent customer reviews.
Use real ones.
If you get them from other review sites, blog or articles, or from Amazon reviews or wherever… make sure you tell your readers where you got them. Be transparent.
It's even best to generate your own reviews, if you can.
A good place to do that is from the comments section of your own blog post.  Ask readers to give reviews if they've used the product.
You can also solicit and collect reviews in Facebook groups, fan pages or forums.
 
Finally, you can use your product's sales page testimonials for reviews.  Just copy and paste them right into your blog posts.  Sales copy should be freely given to you to use for selling your product.  You should, of course, confirm this with your vendors first.
3. Write A Pillar Post
Write a long, detailed and thorough blog post for each product you affiliate.
Use a carefully designed outline so that your product is clearly presented, leaving no questions in the minds of your readers and potential customers.  
Images and video are also important to include in a pillar post, especially video.
Video posts generally rank higher than posts with only text and images.
If you don't want to do an original video review of the product you are selling, you can simply read excerpts of the sales letter describing the important features and benefits of the product.
Obviously, you need to have links to the product so people can buy it.
These links must be well-positioned.  Put them within the text of your post, and at the end, just before the comments section.  These are usually considered to be the best places to link directly to the product.
4. Syndicate Your Pillar Post
After your masterpiece is live, you need to get to the business of spreading the word.
Syndicate on social media sites and in forums.  Send links to your email list.
Consider doing a guest post or giving an interview. Give valuable information on your topic, without overtly asking people to buy a product.  This will prompt readers to visit your blog post.  Cool Ehh?
Purchase solo ads, boost Facebook newsfeed posts… all the usual methods that you typically use to syndicate any other blog post you write.  This may not be for everyone, but it sure works well when I do it. LOL!

No matter how good a blog post you write, it won't mean much unless you drive traffic to it.
Those are the 4 essential steps to affiliate blogging.
It's only the beginning, though.
The real key is to build the loyalty of your readers.  Convert them into regular followers, raving fans and eager customers.
That's when you'll stand out in the crowd, and really be able to gain some authority in your niche.
It might sound like high-level stuff, but believe me, if you have all your ducks in a row, it will be effective. 
Here is a short video I made to illustrate Affiliate Blogging.  It's a new toy of mine…

To build this type of loyalty, though, takes a bit of planning and consistency.

If you thought affiliate blogging simply meant writing a bunch of advertisements, thinly veiled as information posts… you've been doing this thing all wrong.
That's the old way that worked once upon a time, but no longer does for reasons I won't get into here.
The new way is to build the loyalty of folks who actually look forward to reading your next affiliate post.
I'll be showing you more about how to build this loyalty on my upcoming "Turn Your Blog Into A Business" webinar.
Click here to see the details and register for the webinar.
Making these strategies work may involve putting a few things.  But don't complicate it.  Just keep it simple and you'll be on your way.
Here's where it all begins:
Stop making your blog posts look like link-drops, while trying to pass them off as "valuable content" articles.
Affiliate blogging no longer means filling your posts with anchor text and keywords aimed at getting people
to your offers.
It requires the delivery of truly helpful, high-value and relevant offers.  That converts into loyalty.
I'd like to hear what strategies you use to promote your offers.  Do you work toward building loyalty, and if so, how?
Please share your comments below.