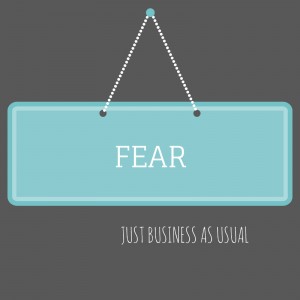 I had 20 minutes left on the timer, so I decided I had time to make a cup of coffee. When it was done, I still had 12 minutes to go, so I jumped on Facebook to check my notifications. I lingered there until I saw the countdown hit 3 minutes.
I stopped all my work and focused on the countdown.
In 3 minutes, I'd be starting my webinar presentation.
I knew people would have lots of different expectations for what they'd learn, so I started going over my prepared slides to make sure I had covered all the major points.
There were still over 2 minutes to go when I realized I had left out a discussion of one thing, and didn't include enough examples of another.
It was too late, now. Maybe I'd just throw it in on the fly, in case anyone was expecting that.
No, it was too late.
Only a minute left.
I couldn't start altering the presentation now.
It would have been nice, though, if I hadn't gone into the issues I raised in slides 40 to 43. I could have used that space, instead, to talk about…
10 seconds.
Fix my hair, reposition the mike…
"Hi everybody, nice to see you all out here today."
The event was live and now I just had to settle in and go through my prepared outline, and stop worrying about how it "could be" or "should be."
I'd just have to live with the fact that it wouldn't be the most perfect webinar ever.
I'll tell you the truth, too. For 3 minutes, I was getting myself all worked up to the point that I was losing focus.
As soon as I started talking, though, it all changed.
I suddenly had a sense of clarity and calm that only moments earlier seemed completely elusive.
I was now involved in the presentation.
It was in motion and moving steadily forward. I dropped all my fears, self doubts and second guessing.
I no longer worried about things being perfect, and focused instead on helping my audience to have a clear notion of what I wanted to teach them.
I've worked with a lot of people who couldn't move forward with key aspects of their online businesses because they'd get frozen in fear.
Fear of not being perfect, or not good enough, or not clear enough, or not giving enough information or giving too much information. If they were audible, they'd worry about how they sounded. If they were on video they wanted to be sure they didn't look nervous, or hesitant, or that their hair was not a mess or their eyes puffy or red.
So many fears hold us back.
I'm not talking about just fears of confronting an audience, either.
I've had students locked in the same kind of fear nailing down a Facebook ad campaign. All the pieces were in place, the creative ad, the copy, the ad spend goals, the target audience… all the pieces.
But when the time came to make the ad go live, they'd freeze in the fear that the pieces were not perfect, and therefore, they'd lose money… or simply not make as much as they might.
I've also seen these fears stall people from marketing their ebook, publishing a guest post or even sending out an email broadcast.
We all want to be perfect. We all want to address a perfect audience with a perfect pitch or presentation.
The reality is, though, that we will probably never do a single thing that is perfect.
My webinar was not perfect. There were things I didn't talk about that I wished I had; things I did discuss that, in hindsight, I could have eliminated. The length could've been different, I could have used different images, I could have scheduled it for a different time.
My audience didn't know about my fears and self doubts though. All they saw was a finished, polished product.
In fact, I received a great many wonderful comments, so many heartfelt "thanks" and more than a few requests to get on my notification list for future events.
During the 3 minute countdown, I had a rush of "second thoughts." I was suddenly faced with the fear that things wouldn't go perfectly.
Yet, people were perfectly happy with the presentation.
Now, this is not the first webinar I've done. In fact, I've done a great many presentations in the past. But no matter how many I do, I always get the "3 minute jitters" just before going live.
Then, suddenly, they disappear.
The presentation goes smoothly, people are very happy with it, and I'm on to my next.
But you know what?
I know I'll have the 3 minute jitters again the next time around. It's just the way things go.
But, it won't stop me. I'll continue moving forward. I'll never lose my fears, but I'll never let them stop me, either.
It's just another day of doing"business as usual." 
So my friends,  I would like to know if and when you get those "fear moments" and how you deal with them.  Did it ever stop you from your journey?  Or have you plunged ahead anyway?  I would really like to know.  -Donna