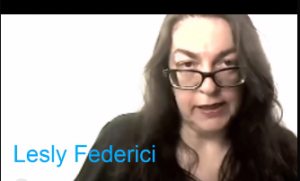 I've known Lesly Federici for a long time.  Besides business buddies, we have become friends.  Lesly has a knack for helping others.  She recently started a community of bloggers, which I was happy to join. 
Not only is it a  syndication group, but Lesly takes it the extra mile with weekly Google+ Hangouts, learning modules, and even more.  Bloggers in this community learn one key principle:  Reciprocity!  
Lesly has stepped up to the plate in creating the Power Blogging and Affiliate Community… so I'm happy to introduce you to her as my special guest blogger today.
So here is Lesly's guest blog post.
Quality.  Webster's  Dictionary has the following interpretations of this word:
how good or bad something is

a characteristic or feature that someone or something has : something that can be noticed as a part of a person or thing

a high level of value or excellence
So I started thinking about this…
How important is it to have a "Quality" presence on the Internet and how would I go about achieving it?

As humans, We judge people, things, places, careers, education, food, relationships, geez .. just about everything we see or hear about on a daily basis.
We even make quick decisions based on the "quality" of something and if we like it or not.
And you know what I'm talking about here, right? You might call this the "First-Impression" phenomena which can be awesome or deadly.
But I'm really talking about quality, the "value" you receive from something or from an experience, and the value we get or don't get from that quality thing can be priceless or disappointing.
The internet is growing up quickly and taking us along with it. With all the changes and growing pains we've gone through in recent years as a result, the internet is now demanding – quality.
What was once just searchable data, where websites could scream their links and provide little purposeful content, search engines today are increasing their ability to generate "quality" data with "value" to seekers. Search engines are becoming more like us, judgmental humans.
But unlike real life where "quality" and its value can be cherished and honored, "quality" on the internet, in my opinion, has become a method to determine the usefulness of website content which has led to a ridiculous rise in website/blog content competition.
Have you noticed this?
Quality has become the "Rule of thumb" for any information content promoted on the internet. There's even a new career for this: "Content Marketing".
However, there seems to be one arena where the Wild, Wild, West is still alive and well … Social Media Groups.
It seems that quality is not the "rule of thumb". Rather, it's random, feverish postings of business opportunities and blog posts that are slamming and dominating the social media scene.
Now I can only speak about Facebook because I spend more time there than any place else. But I would imagine what I see on Facebook is happening on other social media platforms.
So why are groups created in the first place? They usually have a purpose, a cause, and a goal of creating a community of like-minded members, right?

So why do so many of them have thousands of members in them, blasting their opportunities, dropping their links, and the same 25 people participating in the group.
Where's the quality?
If the overall message of search engines is "Quality" content or you don't count, then why aren't people listening and realizing that building relationships on the internet also demands quality networking, not spamming.
People join groups because it speaks to their hearts. Something resonates with them. They see value which enlightens them in some way. They feel part of something they can contribute to and be appreciated for doing so. They want to belong to something and make friends – quality friendships.
So as "quality" grows to be an issue we all have to deal with writing useful, value driven content on our blogs. Why can't we do this in social media groups.
The answer to my own question –  how can I create a "Quality" presence on the internet?
By making "Quality" my guideline and standard of promotion personally and professionally, and putting people and their interests first.
So, I created a community – The Power Blogging and Affiliate Community on Facebook. It's a small group where members stand out, where they share their blogs, interests, and affiliate programs. Through weekly contests, Community Hangout's, and a weekly "Focus" group (to help members accomplish their goals) members participate in a quality environment that is motivating and inspirational.
Please CLICK HERE for more information about The Power Blogging and Affiliate Community on Facebook.  
I would love to hear your comments and hope you enjoyed this interview,
Lesly Federici