Secured content
Enter your email address below and press continue for instant access!
We respect your privacy. We do not sell or share your information with anyone.
This post was most recently updated on July 30th, 2016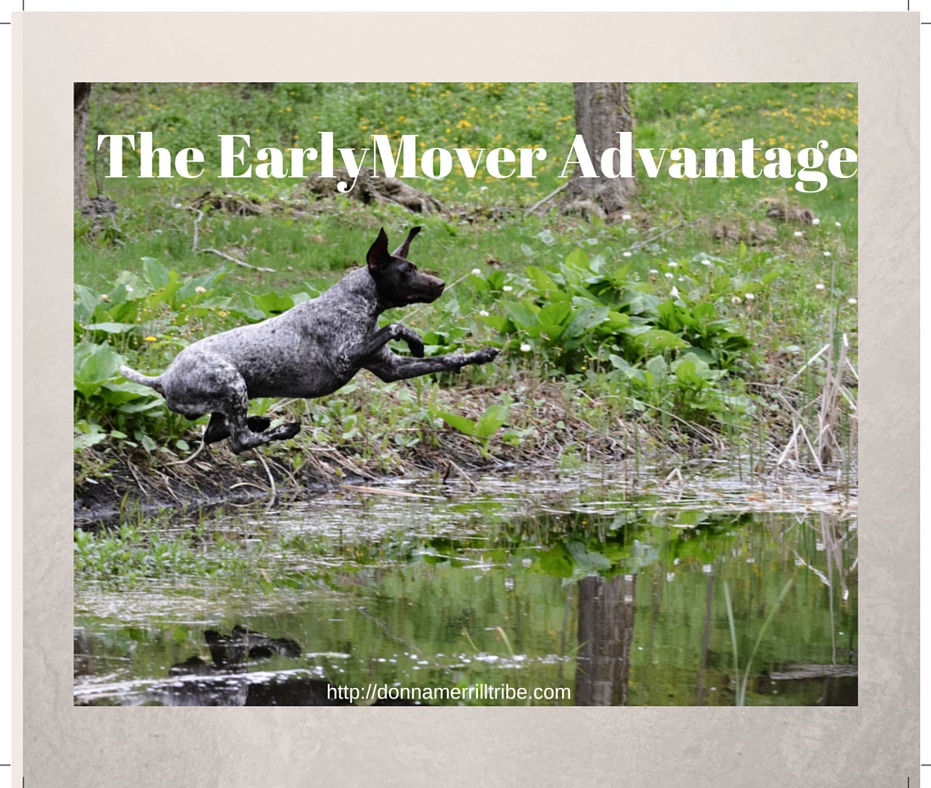 I'm the type of gal that just can't pass up a bargain.  This is why I like to know all about the latest tools and systems coming out for my business.  I find that when I jump on something new, it is more cost efficient.  So I'm an early mover.  And I'm always looking to leverage my early mover advantage.
To get the jump on new things happening in blogging and internet marketing, I make it my business to keep up with the latest trends on the internet.  Of course, I look for Facebook changes, Google updates, and all those major platform tweaks that happen every time you turn around.  I have to keep my business intact and need to be notified immediately before things change, so I can be prepared for them.
Then, of course, I go out an actually buy a lot of things, so I can know before anybody else, just how good (or not) it is.
To do this in a somewhat organized manner, I have to weed through what I "need" as opposed to what I simply "want."  You know that shiny object syndrome!  I am not a fan.  But what I do know is that I need to cherry pick certain things that come into the marketplace to use as tools for my business.  The things I need, I have to make a move on.  The things I want, I need to discipline myself and let them go by.
It's not always easy to determine which things are needed as opposed to wanted.  But the longer you're in an online business, the more discerning you become.
Practice makes perfect… or at least closer to perfect.

What is the Early Mover Advantage?
I have purchased endless amounts of programs, tools and tutorials by being one of the first ones in the door.  How do I do that?  I usually get it from subscribing to people's email lists, keeping in close touch with my product creator gang, and I keep a sharp eye out on JVNotifyPro, MunchEye, Warrior Forum and some other paces that put up a red flag for new things coming down the pike.
Now, while I'm not a shiny object person recklessly buying everything I'll never use, there is another side to the story.
By dogmatically avoiding shiny objects, you also run the risk of missing out on grabbing your potential early mover advantage.
You see, early movers are risk takers.
A software, a plugin, a system, a training… hits the market and you think… sounds great.
But maybe it's just a shiny object.
Maybe it won't be the big deal the promoters are saying it will be.
Then again, maybe it will be and you can be on top of the wave.
That's a lot of maybe's.
This is where you have to put your business acumen to the test.
When you find something that you think looks like a winner, you know that people who follow you will be wondering about it.  But they don't want to buy in either, until they know more about it.  So they watch to see how it works out for the early movers… they folks who do jump on it and give it a ride around the block.
The big advantage of being an early mover is that you're ahead of the pack, and the pack is watching you.  So you gain leadership status and build your authority whether the new thing works or fails.  Either way, you're the person who let everyone else see if it's worth their time and money or not.  And it's something really good, you get the biggest windfall benefit before the crowd joins the party.
Also, when you subscribe to things just hitting the marketplace, you get the early mover advantage of buying in at a crazy low price.  
As a blogger and marketer, I do need to know the latest that is going on.  For instance:
I was searching for a new webinar system this week and was researching what would be the best for me.  I looked at one guy… he is well known and really smart.  He just rolled out with a major upgrade to his webinar service.
It has a fairly hefty monthly cost.
I compared it with a relatively new kid on the block.  His system is not as polished, but is really good and has incredible potential.  He has lots of enthusiasm and spark and I like that.  Plus, I can buy into now at a lifetime price before it goes into a monthly cost.
So, I sat there and said hmmmm to myself.  Here is a spank'n new service only one month old.  How can I get that trust issue? So I put in two support questions and they answered me immediately.  I wanted to know how it would integrate with certain things I'm using.  
I went with him and as I did, he reached out to me personally asking me how I was doing.  He's seen me around because I've built a reputation in the business as being a pretty polished presenter, and I've been starting to teach others how to do it.  So he was wondering, right away, how my status and contacts might help him build his business.  We built a personal relationship within a week.  But the best part is I got the deal.  It was at a low price, I jumped on it, and now I'm enjoying immediate early mover advantages.
I do this a lot and wanted to share with you my dear readers how you can get that early mover advantage when purchasing products.
PS: I don't know how this webinar service will pan out, long term.  Maybe it will crash and burn and I'll have lost some time and money.  That's the risk you take when you're an early mover.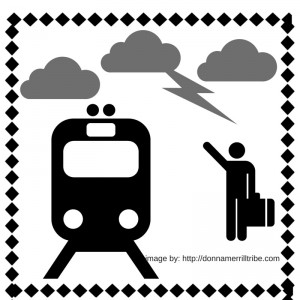 But the benefits are far, far greater than just jumping onto a train that's already  filled with passengers and is moving full steam ahead.
What Is An Early Mover?
As the internet goes through many trends, it is so important that we keep on top of them.  Being on one social platform or another is one example of this.  Remember when Instagram just came out?  I was one of the first ones on it.  Am I using it on a regular basis?  To tell you the truth I'm not yet, but I am meeting many people there and not sharing as much as I'm responding.  However, I do plan to use it as part of my next product launch.  Right now it is all about making connections.
I've been connecting with a small number of people, but I always say that numbers are way overrated, especially in social media.
Many of the people I've connected with are major product vendors, big names in internet marketing and blogging.  They've begun to build an interest in promoting my next product launch, and I've been helping them out with a few things.
You know all about how important that sort of connection and relationship is!
Much of the reason I've been able to do it is because I was an early mover on the Instagram platform, and a lot of the savvy marketers and influencers found me there, while the crowd was still relatively small.

How Can Being An Early Mover Work For You?
Keep on top of the trending issues in your niche.  You want to be on a platform where you can strut your stuff.
When you assess a new thing to have good potential for your business, get to it early.  You will get a high ticket product for a very low end price.  I cannot tell you how many $7 products I have purchased that pumped up my business.  And then a few weeks later it was a $97 product.   
It's not too much work if you subscribe to, and hang out with the influencers in your niche on a regular basis.
Make it your business to do just that.
Set up a specific email account for subscriptions.  Make that your "notify" and "go to" email address.  Scan it once a day and see if there is something that will benefit your business.
As soon as you get whiff of a rabbit, hit the trail.  There's a lot of hungry dogs roaming about, and you need to get there first.  Most are too timid and won't go near it until they see you take the first step.

Will you lead the pack, or trail behind it to scavenge the leftovers?

In our online marketing world, we need to be just about everywhere.  But how can we do it single handed?  There are great systems out there, but also new ones that are up and coming and if you are one of the early buyers you will get the deal and leverage the advantages.

It's like the major department stores when they run a sale from 9 am to 12 pm.  Will you want to be the first one there if you needed a particular item?  Sure you would if they were giving you a great deal on it.

This is why the Early Mover is a huge Advantage for you.  It's a great way to get the deal.

If you don't apply that Early Mover strategy in your business, you will probably find out about things from other leaders in your niche.  Or, you just might miss the boat altogether.
"The Early Dog Catches The Rabbit"
I'm sharing what I do, and it works so well for me. I would like to know how you get notified  of the latest and greatest stuff out there and also how you keep up with the latest changes.
Do you sit on the fence until the pack has rushed past you?
Or do you get up front and go after the rabbit before all the others can see what's even happening?  Are you willing to take the monetary and time risk that you may be chasing it down the wrong trail?  Or are you willing to take some calculated risks?
You know, the leaders in your niche don't get there by accident.  They take the chances, they risk their money and time, they lose out many times, but when they score, they leverage it into huge success.
Now, I'll challenge you to be an early mover… right here and now.
I am setting up a new blog called Donna Merrill Buzz.  It is not live yet… I'm still building, but I hope to be rolling with it real soon.
Sign up on my Early Movers notification list.
When you do, you'll be the first to know when it's live, and you'll be the first to know of each new addition to it.
I will be using Donna Merrill Buzz for interviewing people who are movers and shakers in the online world.  The focus will be on those who have made their own digital products, or those who are planning to launch one.  The interviews will be 15 minutes.  This way you can get to meet and greet the people behind these products.   Many of these products will help you in your business directly, or they may be products you want to affiliate and promote within your own niche.  (Sneak preview:  Adrienne Smith is going to be my very first guest)  If you don't want to miss my grand opening and/or updates please sign up so I can notify you via email.
Again, it's time to make your early move. 
Sign up on my Early Movers notification list.
Are you an early mover, or do you prefer to make sure something is up and running smoothly before you jump in?
I'd love to hear from you.