This post was most recently updated on July 30th, 2016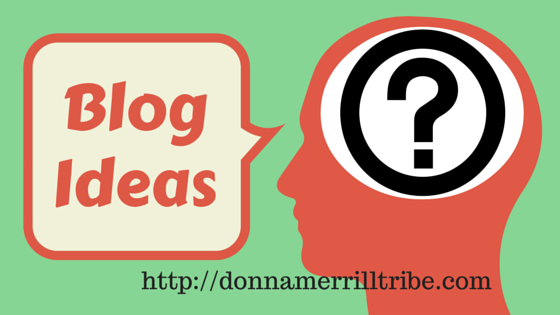 Do you know how to write blog posts like crazy?

I do.

In fact, I've been doing it for quite a while.

Not only blog posts, actually, but all kinds of stuff from one-page sales letters to 200-slide Powerpoint presentations.

Most bloggers I coach, though, are particularly interested in how to write blog posts like crazy.
What's Crazy About Writing Blog Posts?
There's nothing crazy about the writing, it just gets kind of crazy in terms of the volume of writing you have to do.

Some bloggers actually post every day or more!

Now, to me, that's a crazy lot of writing they've got to do.

How do they dig up so much material?

How do they come up with so many ideas?

How do they do all that research?
What's My Method For Writing Blog Posts?
I don't have one.  Or, at least, I don't have "just" one.

I use all kinds of different methods.

Sometimes I do what I'm doing right now.

I just sit down and start talking about stuff I know pretty well.

Other times, I know what I want to write about but don't have a clue about the topic.

Like, maybe I'm hearing a lot of my clients asking me about how to use Instagram for marketing and I have no clue.

First, I tell them "I have no clue."

Then, I tell them… "But I'll get back to you with an answer real soon."

I'll turn to some of the product creators I know and ask them who has a good training course on Instagram.

Then I buy it, study it, condense what I've learned from it into a blog post, expand that into a video training and so forth.

In other words, I do the research.

I also study what other people are doing.

I keep notes all the time.

I organize them in Evernote.

I refer to my notes when it comes time to write on a topic.

Sometimes, I just need to get some juice flowing on a topic and so I turn to some PLR files I keep on my desktop.

I'll tell you more about that in a short bit.
How Do I Suggest You Write Your Blog Posts?
Naturally, I suggest you do the things I just told you I do.

But let's get real.

If you're cranking out a crazy amount of blog posts, articles, e-books, training manuals and more… you've simply got to cut to the chase.

Now I know that some people just love writing and they're fine with doing it  hours a day.

That doesn't mean they're better at it, just that they really like doing it.

My husband, David, has been a professional freelance and ghost writer for years.

He's really good at it.

People pay him a lot of money to write for them.

But he can definitely get burnt out on the process.

Often, he'd rather do a video series than write an e-book.

Writing is work, even if you're good at it and even if you love doing it.

To write good blog posts, though, there's simply no getting around 3 essential steps:
coming up with ideas your readers will love

doing the research to put those ideas into written form

writing the darn thing
If you're doing a lot of writing, it's a very challenging task to come up with great material day in and day out.
Is There An Easier Way, So I Don't Go Crazy?
No.

There's really no easier way to write than to write.

But yes, you can get some help along the way in the form of ideas, inspiration and ready-made outlines to work from.

That help can come in the form of PLR, or "private label rights."

You can buy articles, e-books, blog posts or anything else that's all written out for you.

They often have done-for-you graphics and even sales pages in case you're putting together an e-book or training course.

What you need to be careful about, though, is that while some companies that collect written source material give you an absolute right to use it in any way you want… others put restrictions on how you can use it.

I'm not going to get into a whole PLR training here.

Just know that what you'll usually want to get is unlimited use of the PLR material you buy.  That way, you can simply copy and paste the material onto your own word document and own it as if you had written it yourself.

You can name yourself as the author, you can put links in it to anything you want, you can add your own images.

THE BIG PROBLEM with PLR is that too many people just copy-paste and add these articles to their blog site.

You should never do that for many reasons…

First, it's not written in your branded "voice."  It's written by someone else and it sound like it is.  Your readers are not stupid.  They'll see through this.

Second, it will probably get tagged by search engines as duplicate content since other folks who are doing it wrong have also just copied and pasted the exact same content.

Third, probably most important… it's usually not very good or up to date.  

Most PLR is thrown together haphazardly, and it may have been grabbed from old research and patched up with PLR articles from the day of the flood.  Do you really want to recommend that your readers rush to open a MySpace account?

What's really good about PLR, though, is that you get outlines of things to write about.

You get a ready-made structure to work from, and you just need to re-arrange things, add your own commentary, pull in some fresh research and you've got something original, well-written and based on the latest research.

Believe me, it's a big time saver, especially if you're putting out a crazy amount of content on an ongoing basis.
You Can Start Using PLR Today
So, here's some of the best sources for PLR that I've found…

Easy PLR
http://www.easyplr.com/

The PLR Store
http://theplrstore.com/

Master Resale Rights
http://master-resale-rights.com/

PLR Wholesaler
http://plrwholesaler.com/

PLR Monthly
http://www.plrmonthly.com/

There are many, many others, too, but I'd start with these.

They all have decent quality, although you can never be sure what you're getting until you've purchased it.
Prices typically range from $7 to $100 per PLR item, depending on how much
content you're getting.  If you're doing a lot of writing, it can add up, but
it's clearly far cheaper than outsourcing it and paying per word.
My Affiliate Disclosure
I've actually got a horse in the race.

PLR Monthly is easily my favorite.

That's because it is the best quality content I've seen.

It's updated with new, additional PLR products each and every month.

And, while this material can easily be adapted to produce many, many blog posts, it's actually written in the form of full blown-out digital products.

So, you can actually do your re-writes, updates, tweaks and twists and then turn around and sell them as information products instantly.  

They come with a complete set of done-for-you sales pages, sales letters, graphics and everything you need to simply start promoting them.

You can also easily adapt these into free offers to use as lead magnets to build your list.

But, I'm really bringing it to the attention of my blogging friends, because it's the best source of pre-written content I've found.

Now, I am an affiliate of PLR Monthly, so I can tell you that it normally costs $67 per month.  

But I've been able to get a special deal for you. THIS IS ONLY TEMPORARY, though.  It can change anytime.  You'll  have to visit the special link I've set up for it to see if it's still available.

Here's the special deal.

If you buy PLR Monthly through my special affiliate link, you will be able to get PLR Monthly for a one-time only deal price (until the offer expires).

Even though you only pay once, you'll continually receive fresh material each month without having to hunt all around for it, wonder what's good or not, and end up paying more for it anyway.

Click Here to see what the special deal is, and all the details of exactly what PLR Monthly has to offer.

If you don't put out a lot of content, you probably don't need this.

But for those of you who have to produce tons of blog posts, as well as your own information products, this is an invaluable resource.



So, what method do you use to write blog posts like crazy?

Or, is blogging more of a casual task for you?

I've given you some of my secrets for creating blog content, here.

Now, I'd like to hear some of yours.

I'd love to have you leave a comment below.  

I'm truly fascinated by how many different approaches my blogger friends have come up with to deliver a steady flow of valuable information to their readers.

I've had my say.

Now, I invite you to have yours.