This post was most recently updated on July 30th, 2016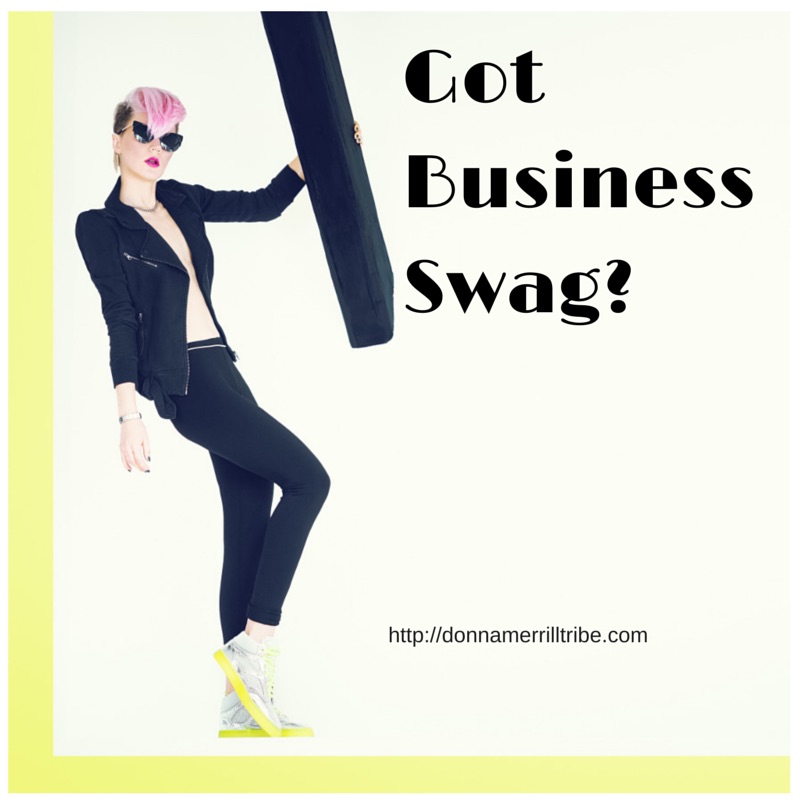 How about it… you got business swag?
Do you strut your swag?
Do you do what you gotta do, to build it?
You see, we all have swag.
One of the slang definitions of "swag" from the Online Slang Dictionary (dot com) is this:
The appearance of being very cool, smooth, looking good, dressing nice and often having lots of money to flash which draws them the attention of others. A way of carrying yourself like a star.
If you operate any kind of online business or blog, it is important to find a way of carrying yourself like a star.
Be who you are, but do it with swag.
Know the purpose of your business.  Have some kind of plan for where you are going with it.  Then, grow it on the wings of your own special swag.
There are so many business models online.
Each of us will resonate mostly with one particular type.
That model will give impetus to the way we want to grow our business.
It's what we determine will suit who we really are.
You may be a blogger, or your focus could be on selling affiliate products, or growing a network marketing team.
Special: Do You Know The Steps To Take To Pump Up Your Blog? Find Out Here.
You may have already started to make your own digital products for the online marketplace.
Whether you are new to online business, or have been here for a while, an important thing to consider is your business swag… the way you represent yourself to others online.
We are all unique and your business comes down to You Incorporated.
That means that you need to attract those who resonate with "you"… not so much with your product or opportunity… but with "you."
The Swag Challenge
Now, you may be thinking, why am I telling you all this?
In my last blog post, I had many comments from people who agreed that growing your business starts with your mindset.
Oh so true!
Others, I found, were stuck behind the obstacle of fear… fear of going beyond their comfort zone and trying new things.
Hmmm… Indeed, that is a hurdle we all have to clear in order to be successful.
So, dear readers, I want to challenge you right here and now to look at your business to determine the exact nature of your swag.
Look at how you are presenting yourself online.  Who do you look like to others?

This challenge might be a difficult one, even if you're doing very well with your business.
We all need to be in touch with our swag at all times, even as it morphs and twists to accommodate our growing business.
Sometimes it takes on the nature of a total redefinition of who we are, and what services, products, content and value we can offer our readers and customers.
See Your Swag
Take a peek in the mirror.
Are you confident in yourself and what you're doing?
Do project that confidence to others?
Or… are you a bit timid, afraid to let people get to know you, or hiding behind your company's image or the products you promote?
Do you feel great when you put out a blog post?
Are you enthused about answering your readers' comments?
Do you offer your best possible tips, and engage with your readers from your heart?
When you are on social media, do you dare share a bit about yourself?
Will you share pictures of what you are doing, and post updates about things going on in your life?
Are you making videos so people can really see who you are, what you look and sound like?
Do you see yourself standing proudly in the center your business?
Do you shout it out, even, with leaps and bounds of enthusiasm?
Are you willing to try something new to enhance your business, like paid advertising, creating a product, maybe some innovative marketing techniques?
Got Business Swag?
If you said yes to all of the above, then you've got your business swag on.
You know it, and everyone watching you does, too.
If you said no to some of these things, maybe it's time to get your swag on.

So think of this.
If you are fearful of taking the next step with your business, what would be the worst thing that could happen?
Either…
You can try something, fail at it, do it over and over again until it works.
Or…
You can decide it's not the approach you want to take, check it off your list and simply try something else.
You see, my friends, your journey never ends.
Your business is too important for the time and energy you put into it.
It doesn't stagnate.
It grows.
It moves sideways and sometimes even turns upside down.
It's forever shape shifting, when you do it right.
And it is up to you to change along with it.
A Case Study
So, how about this for a case in point?
If you didn't know, I just opened up a second blog.
I call it Donna Merrill Buzz.
I just rolled out the grand opening with my Awesome Friend, Adrienne Smith. Now, she's got swag!
I interviewed Adrienne for 15 minutes and even used the platform to affiliate her blogging course with a special "time limited" discount that she offered just for the occasion.
"The Buzz" is so much different than "The Tribe" (aka Donna Merrill Tribe, my main blog).

It developed from a decision I made to do a little shape shifting in my own business design.
You see, I simply love trying on new things! Shoes, hats and yes, even blogs. 
So here's what's new…

"The Buzz" is where I'll be showcasing all my video interviews with product creators and influencers in the online marketing world.
And there will always be pretty good deals there for you, when you see something that might help you grow your business.
But, hey, there's a lot more to it than that.
It's really about giving you a chance to meet some of the leaders in the online world, see who they are, and hear directly from them about what they're up to.
These are all folks who, believe me, have got their business swag on.
You're going to want to check it out for yourself.
Now tell me your story.
What's your business swag looking like these days?
-Donna