This post was most recently updated on July 7th, 2017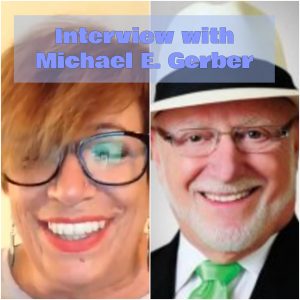 "Beyond The E-Myth" is Michael E. Gerber's final book in his highly acclaimed E-Myth series.
The Wall Street Journal has called Gerber's groundbreaking "E-Myth" the bestselling business book of all time.
In Beyond The E-Myth, Gerber talks about how to take a business "from a company of 1 to a company of 1,000."
Now you may be wondering what a "company of 1" means.
That's because it sounds like we're talking about solopreneurs, who work their business all by themselves.
And, actually, it means what most bloggers do… including myself, for the most part.
That is… you run a business so that you are required to be involved.
Because you are the backbone and the substance of your business, it can't really survive without you.
And you pretty much do everything that needs to be done.
This does not mean that you are all alone in building this "solopreneur" business.
Now, you might farm out some of the work that's required to operate your blog.
But you can't walk away from it and expect it to run itself.
Solopreneurs Don't Create A Business, They Create A Job
Now this is a problem on several levels.
First of all, you have to be actively involved in running your business all the time .
This is a very demanding obligation.
And it's the reason that Gerber observes that when you create this kind of a solopreneur business, you don't end up with a business at all.
You've just created a job for yourself.
You may be "self-employed" but you still have to go to work every day if you want to make money, and in that respect, it's not much different than having a job.
If you run your blog, you know what I'm talking about.
You need to develop a steady flow of content.
And, you need to market that content.
Most of all, you need to connect with people and build relationships to amplify your content.
The Problem With  "A Business of 1"
Most bloggers do all these things themselves, or perhaps they hire out some services or assistants.
The use services such as auto-responders, social media automation tools, and similar aids.
For the most part though everything pretty much relies on your personal input and effort.
If you can walk away from your business for a month and nothing changes, then perhaps you have built what Michael Gerber, in Beyond The E-Myth, calls an Enterprise.
But if you walk away from your business for a month and the business deteriorates considerably, profits fall off and you lose clients and customers. then you have "a business of 1."
Now a problem with the business of 1 model, is that it can't grow unless you work harder.
I think everybody would like to work less and earn more.
That's only possible, though, when you build your business from "a business of 1 to a business of 1,000."
Gerber says there's no such thing as a solopreneur.
You cannot build a business on your own.
You can only create a job for yourself.
If you have a blog where everything requires your input… and all the content, marketing and follow-up is done by you… then you have created a job for yourself.
Working "In" Your Business vs Working "On" Your Business
In Beyond The E-Myth, Gerber says that when people create jobs in this fashion, they have little choice but to spend all their time "doing, doing, doing."
They are always working in their business.
Never on their business.
He suggests that you treat your business like a commodity.
The commodity is something that you develop, grow and sell.
It's a business you work on, instead of getting lost inside of it's daily operation… the "doing, doing, doing" part of it.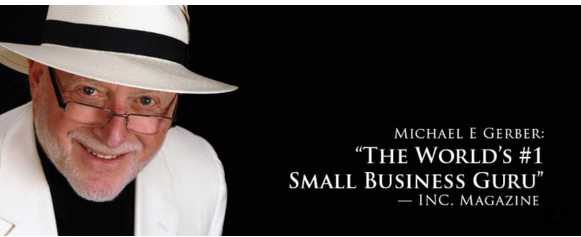 Have you ever thought of selling your blog?
If you run your blog from day to day, but don't work on it to raise it's intrinsic value, then you're not treating your business like a commodity.
If you have a commodity, you want to develop it to the point where it is earning income.
But you also want to build equity in that commodity, so it grows in value.
Suppose you have a house that you rent out to tenants.
You can try to make more income by continually raising the rent.
But that's a very short-sighted goal for the commodity you call your rental property.
If you let the house go without repairs, then you won't have any equity to speak of.
Increase Equity Value, Not Just Income
In other words, there won't be much point in ever selling the house because you will not have increased its value.
The same thing with your business.
You want to build up the equity and think in terms of what it's worth on the market.
That way you can always sell it and move on to something different.
I know most bloggers don't think of ever selling their blogs.
You don't need to actually sell you blog, though, to develop it's equity.
By doing so, you are improving your business exponentially, whether you sell it or not.
It's like maintaining a rental property.
If you treat it as if you might sell it, then you'll be creating a more substantial equity and, at the same time, will undoubtedly increase it's income potential.
A Business of 1,000 – Moving Beyond The E-Myth
So, how do you get to the point building your business from 1 to 1,000?
There are defined steps that Gerber discussed in his book.
They begins with 4 preliminary steps.
Dream – Define what you want to do.
Vision – Decide what form your business will take.
Purpose – Know how will it impact your customers.
Mission – Create a platform for your business will grow from.
After you've accomplished those four preliminary steps, those four foundational steps, you can begin to build a real business through advanced steps.
These include fulfillment services, production, developing a turnkey management system and so forth.
As you develop your business through each of those stages, you will build of 1,000… a business that you can scale to any level you want.
This is when you no longer have a job but an Enterprise.
The Dreaming Rooms
Michael E. Gerber is called "the world's number one small business guru" by Inc. Magazine.
In Beyond The E-Myth he details exactly what you need to do to effect the evolution of your enterprise from a company of 1 to 1,000.
But, that's not all.
Another exciting development in the E-Myth series has been the establishment of "Dreaming Rooms."
These are "rooms" that Gerber has developed for people to work out their dreams.
He takes them step by step, one on one, in developing their dream business.
Furthermore, he then helps them and then implement the steps required.
This concept has been expanded even further in Beyond The E-Myth and with the advent of The New Dreaming Rooms (watch for upcoming news about this soon).
Learn more about Michael E. Gerbers' Beyond The E-Myth…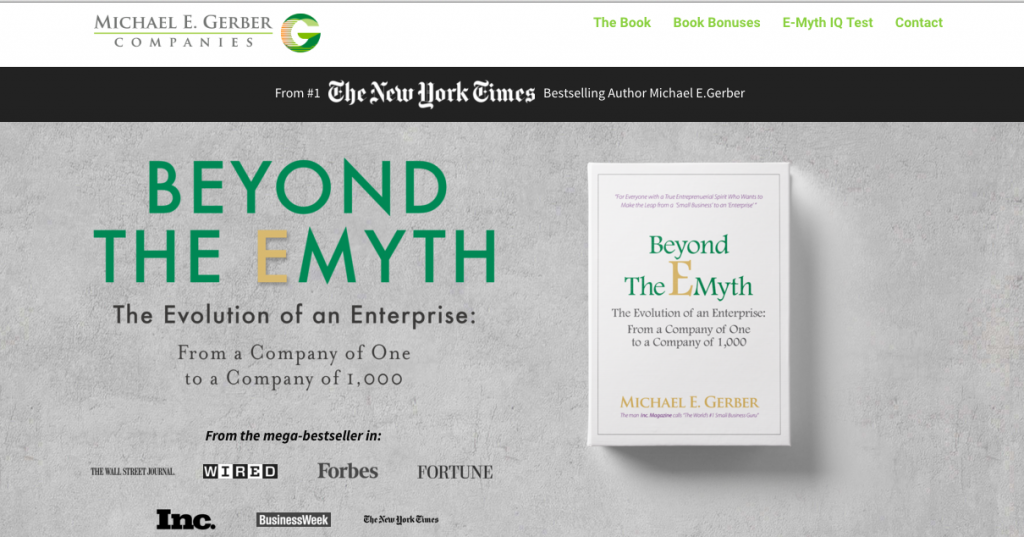 Economic Growth of the Global Economy
I think what I find most exciting about the whole E-Myth concept is the potential economic growth it fosters.
According to this business model, anybody can achieve a successful enterprise regardless of where they live, how well they're funded, and other standerd things that we think of when we talk about building a business.
One of Gerber's greatest visions for the E-Myth movement, is to build global economies from the bottom up, with each person developing their own business, their own private economy.
When enough people do that, the global economy itself will improve irregardless of eternal., top-down influences.
So, you can find out more about Michael E. Gerber and "Beyond The E-Myth" on his social media accounts…
Beyond The E-Myth – Michael E. Gerber & My Disclaimer
I am not an affiliate of Michael E. Gerber, or of any of his books.
It's just a really important book for all bloggers and online marketers to read, in my humble opinion.
So what do you think?
Are you a "solopreneur"?
Do you think you're running a "business of 1"?
I'd be really interested in reading your comments below, and please… share this article on your social sites so others can learn about Beyond The E-Myth and Michael E. Gerber.
-Donna