This post was most recently updated on August 1st, 2017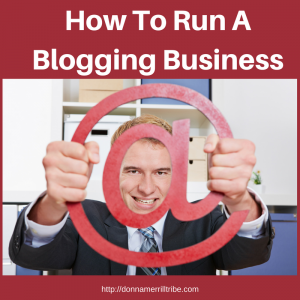 I write a lot about various aspects of blogging and internet marketing on this site.
I don't often take the time, though, to give you sort of a birds-eye view of blogging as a business.
So I asked my guest writer, Gaurav Kumar of eAskme, to show you some of the main things you'll need to know for running your blogging business.
And he's done a wonderful job for you.
So let's get to it.
Here's Gaurav….
How To Run A Successful Blogging Business
by Guarav Kumar
A dream which has taken birth in the mind of mankind with the beginning of 21st century, is the dream of running your own successful business and living the boss free life, where no one is yelling at you for work and still you can make piles of money every month with a perfectly optimized system.
In 21st century, you are living in the era of internet and technology which is continuously evolving.
Internet is not here to make you an online chatter or social media freak, but it is serving a very wide purpose.
You can not only learn from the internet but you can also earn from the internet.
There are thousands of methods that help you make money online.
The best thing is that the internet has given you the right to work for yourself and start your own online business.
You can create a website to
sell products,
provide services, or
create a social media presence.
Or, you can create a blog to
help people learn new things, and

make money.
As a professional blogger, I understand the importance of making money online.
That's why I show people how to start a blog and monetize it.
Many times, you may have heard me say that blogging is the best and most effective way to make money online.
Why I am saying this? Because it has not only changed my life for good but also proved to be the best way to online money making for thousands of professionals around the world.
I am running blog on various niche and it took me some time to become a professional blogger who lives with time freedom, money freedom and location freedom.  Today I am sharing how you can work like me and start your own blogging journey.
Let`s see how you can start and run a blogging business for the successful career.
Start a Professional Blog
The very first thing you must do when starting a professional career is to take things seriously.
Same thing applies to blogging.
You should understand what you should do and what not to do when starting a blog.
There are certain things that you should take care of before starting a blog.
Let`s see what these things are.
1) Choose A Profitable Niche
Your earnings depends upon the niche your blog is in.
Choosing a profitable niche is the most important thing to do.
Always choose to blog within your passion.
For example: If you are passionate about cars, then your blog should be related to the car niche.
Why?
Because you never get bored reading and writing about the topic of your interest.

I love to talk about blogging and that is why my blog is dedicated to it.
I have written more than thousand articles.
If you choose a blog different than your passion, then you may find it hard to write.
You will not be able to add quality and attractiveness in your content if you are not writing about your passion.
Just make sure that your passion is monetizeable.
Remember: Always follow your passion and work with dedication.
2) Choose a Domain Name Using Keywords
The domain name is the name of your blog.
It is really important that you should add flavor in your domain name for search engines and common readers also.
In simple words, to add value according to the search engine perspective, you should add keywords in your domain name.
To add value according to the reader's perspective, you have to make sure that your domain name is easy to type, easy to remember, short and simple.
Avoid hyphens and numbers, and make it brandable.
Considering these factors will help you to find a domain name which not only helps your blog rank higher in search engines, but also helps you to attract more readers and build followership with your blog.
Remember: Your domain name should reflect the name of your blogging business.
3) Choose A Premium Theme
Do you know what makes a blogging business eye-catching?
Have you checked the blogs of professional bloggers?
If you have visited professionals blogs like DonnaMerillTribe.com and others, then you already know that every professional blogger uses a premium theme.
Now you may ask why you need to buy a theme when there are so many free themes available online.
Here are the reasons:
Free themes are widely used for spamming purposes.
They also lack uniqueness, which is not good for any online business.
Free templates have hidden codes which can damage the reputation of your blog and pass link juice to the site of designer of that theme.
There is no support for free blog themes.
In the case of any error or issue, you have to rectify it yourself or you have to change the whole theme.
But with a premium theme, you will never face such issues.
Premium themes give you a unique design.
Also, you will get complete support from the developers of the premium blog theme whenever you need it.
The most themes I most highly recommend are:
4) Choose Reliable Web Hosting
Now that you have decided on a niche, domain and premium theme for your blog, the next important thing is to choose a reliable web hosting service.
When I say reliable web hosting I mean a hosting with 99.99% uptime and fast hosting service with cPanel.
You should also look for:
Storage Space
Amount of Bandwidth
Number of domain and subdomains
Support
Email Account
.htaccess Files
language support
Site Backup feature
Only premium web hosting can promise you all of the above features.


Bluehost is a DonnaMerrillTribe.com Affiliate Link


There are free hosting platforms like Blogger and WordPress.com also.

But I always recommend that you start a self-hosted blog.
Tip: Always start a professional blog on a self-hosted blogging platform:
Why Self Hosted Blogging
Because on self-hosted or premium hosting, you have full control over your blog and content.
But with free hosting, you never know when the free platform might delete your website or blog.
So, now you know how you can start a blogging business.
Promotion of Your Successful Blogging Business
We are living in a world of competition.
It is not easy to survive without promotion.
Same thing applies to blogging.
As a professional blogger, I understand the importance of promotion.
That is why I share my posts not only with the reader, but also…
on various social media profiles,
with email subscribers,
on content syndication sites,
etc.
The more you promote your content – the more readers your blog will attract.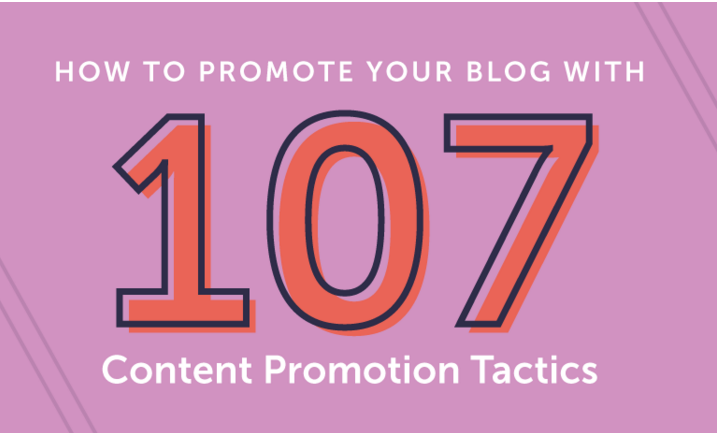 When it comes to promotion, you can follow the 80/20 rule.
That means to spend 20% of your time on writing and publishing. 80% of your time on promotion.
Promotion always takes much more time.
You should promote your blog posts on:
Facebook, Twitter, LinkedIn, Google Plus and other social networks
Share on content syndication sites like Medium
Update old posts and share with email subscribers
Run Roundups
Internal linking also helps to bring traffic to old posts
In the beginning, you may not find it easy.
But you know it was not easy for me either till I have learned to dedicate my time to my passion.
But till now I have not talked about the reason why most of the people want to run a blogging business.
The reason is "MONEY".
We all work for money and 99% bloggers do blogging for money.
There are many things that can help you to monetize your blog.
Now let`s see how you can make money blogging to make blogging your full-time career.
1) Contextual Ad Network
When it comes to makes money blogging, every newbie blogger falls in love with Google's Adsense.
AdSense is one of the most popular contextual ad networks.
When I say contextual that means it shows the ads on your blog related to the content of your blog.
These ads grab the attention of the reader and when he/she visits the ad – you earn money.
There is no doubt that Adsense is the most popular ad network.
But there are many alternatives also available for those who want to make money using more than one Ad network, or for those who are not getting approval from AdSense.
Bing Ads is the best example of an alternative to the AdSense contextual ad network.
You can also use Infolinks with Google AdSense.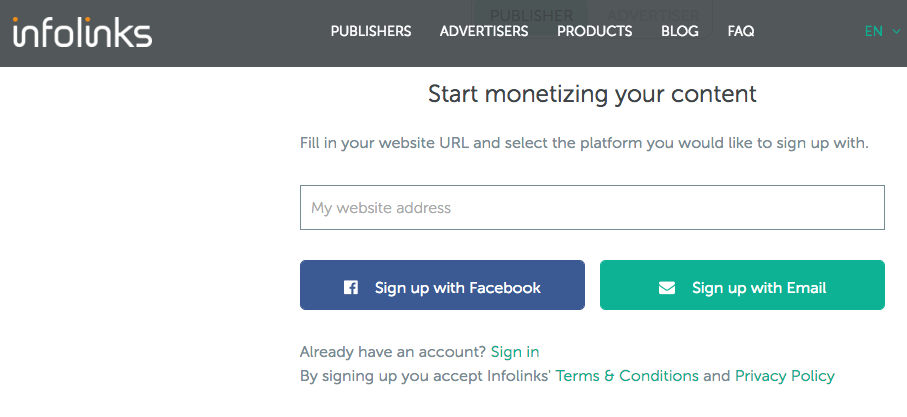 2) Selling Ad Space/Direct Ads
Direct Ads or selling ad space on your blog is also a great way to make money with your blogging business.
You can run direct ads by creating an advertisement page for your blog.
This is where you talk about the cost of how much you can charge for the ad.
You can also join popular ad networks such as BuySellAds.com.
Direct ad networks help you to easily grab the attention of advertisers and bring ads on your blog for a fixed price.
Remember: BuySellAds only accept high traffic blogs on self-hosted platforms.
3) Native Ads
Native ads are the latest trend of the advertising industry.
On many blogs, you may have seen the recommendation ads at the end of the article.
These recommendation ads are the native ads.
They actually look like the part of the website and increases the CTR (Click Through Rate).
Native ads help you to make good money if you are receiving the huge amount of traffic.
4) Affiliate Marketing
Do you think that I forgot about the most powerful technique, that helps me to make dreamable amount of money every month?
How can I forget affiliate marketing?
Affiliate marketing is one of the best, major sources of income in professional blogging.
There is no limit on how much money you can make with your blogging business by monetizing it with affiliate marketing.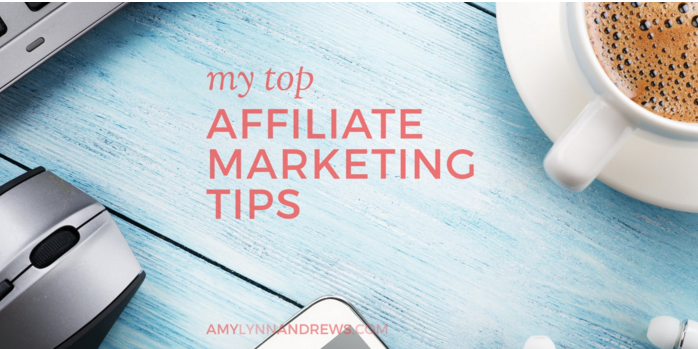 In affiliate marketing, you promote services or products of other businesses.
When your efforts generate a sale, you will earn a handsome commission.
Remember: Always choose the products and services which are related to your blog topic and which your readers find interesting. It will help to boost your conversion rate.
5) Sponsored Posts/Reviews
If you are a famous blogger, or your blog has good authority in your niche, then you can easily attract the clients who want you to publish sponsored posts or sponsored reviews on your own blog.
Sponsored posts/reviews are an easy way to make money online.
Tip: Always make sure that the post or review you are publishing is honest, and helpful to your readers.
6) Run Courses Or Sell Services
You may have seen many professional bloggers like me, Donna Merrill, Ryan Biddulph and others, selling services or running professional courses.
It actually helps you make huge money.
Not just money, though.
You also gain loyal readers and boost your blogger outreach.
When you become a professional blogger, then you can also start selling your own ebooks or services to your readers.
Conclusion
These are the steps and factors that I consider in my blogging journey.
If you want to run a blogging business, make sure that blogging is your passion and that you have passion about reading and writing about your niche.
Also, never settle for lesser quality things like free domains or free hosting, because free makes you pay in the long run.
Blogging is for everyone.
It is fun, yet serious.
It is work yet, passion.
It can possibly be your ticket to financial freedom.
So grab it, love it and enjoy it.
If you still have any questions, feel free to ask me in the comments section below.
About The Author

Gaurav Kumar is a top blogging pro.
He is the founder of EASKME and also manages multiple blogs within his professional network.
You can connect with Gaurav on Facebook, Twitter and LinkedIn.
Work with Donna to Build a Successful Blogging Business…