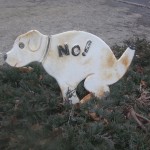 Wikepedia states that "Self-discipline can be defined as the ability to motivate oneself in spite of a negative emotional state. Qualities associated with self-discipline include willpower, hard work, and persistence".
Negative Emotional states will arise. Some examples are:
Why am I working so hard, when money is not coming in fast enough?
Maybe I should do something different.
I could have done this faster if I didn't listen to … (fill in the blank).
I am so tired today, all I want to do is play with my friends on Facebook.
I'll get to my project after I … fill in the blank).
I feel so incompetent.
I don't know as much as my peers.
I just learned this tutorial but I have no time to implement it.
I'm not good enough to make it in this business.
I never succeeded in anything before, why do I think I could do it now?
I feel like I am running in a circle and getting nowhere.
I feel like everyone is making money except me.
These are only a few of the negative thoughts that may be in your head. Does any of this sound familiar to you?
We do have negative thoughts from time to time, but they are "just thoughts".
Unfortunately, these negative "just thoughts" are potent enough to stop you in your tracks, make you give up, encourage you to procrastinate, and totally overwhelm you.
But, when all is said and done, YOU are still the master of your thoughts. YOU can turn them around. So here are a few suggestions on what to do when you are thinking this way.
Make a conscious decision that you are going to battle these thoughts. You are going to work on it all day, every day.
Here is a call to action:
Set a small goal that is within your comfort zone. It could be anything.
Make sure you have the time to complete that goal.
Just Do It!
Think about how you feel when that "little" task is completed.
What you are thinking?
Feels good doesn't it?
This "feeling" will reinforce your self-worth, and you will be free to turn even more of your ACTIONS into productivity.
This is Self Discipline! It's components are Will-Power, Hard Work, Persistence and Consistency.
The next time you feel yourself slipping into overwhelm and procrastination, try to Self Discipline yourself in this way. Be determined to accomplish just one tiny (but meaningful and targeted) task.
It may seem like a very small achievement. But taking action and accomplishing even the smallest task can put you back on the path to attaining your greatest goals. And that's why your feelings and mood will instantly become more positive and proactive.
Action begets further action.
This is the root of Self Discipline. No need to take my word for it. Put it to the test and see for yourself.