This post was most recently updated on February 23rd, 2014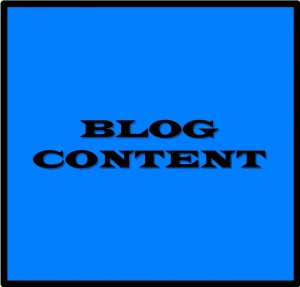 Your blog is the central hub of your internet presence and brand. As such, you need to spend quality time delivering quality information in your posts. But what is the best way to leverage your blog content?
Most of us write a blog, then send it out to all our social sites at the same time. Not the worst thing in the world to do, and it's a method many of us have been taught. But using this syndication method does not necessarily maximize the leverage you should be getting from your blog content.
Let me give you an idea of how you could syndicate a bit differently to get more mileage out of your blogging efforts.
For argument sake I made this list starting on Monday, don't take it verbatim, but whatever day you usually publish a blog post, start there.
Monday: Write your blog Post
Tuesday: Tweet your post
Wednesday: Put your post up on your Face Book Page
Thursday: Kick out your post to one or two of your other social sites.
Friday: Upload your post to Linked In.
Saturday: Tweet your post with a different title
Sunday: Take one of your more interesting comments and make it the subject of your Facebook status. You could say something like "In my last post, John Doe said bla bla bla about the subject I wrote about. What do you think about John's opinion? I really would like to know. If you'd like to read more, click on my post and read my reply to John."
I find that when we write our posts and syndicate them in all our social streams at the same time, our efforts look like spam or hype… a desperate attempt to get everybody to pay attention to what we just did. That might be convenient to do, but scheduling our syndication, and stretching it out over a period of time will tend to keep our content alive and fresh across all of our social sites.
In the long run, it will gain you more recognition and a sustained conversation. In other words, you will better leverage your blog content.
Here is your call to action:  Think about how you are going to leverage your blog and make your own system using these modalities.
Blessings,
Donna