This post was most recently updated on October 21st, 2015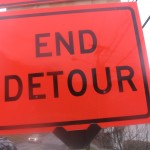 The definition of "procrastination," according to Wikipedia is this:
"In psychology, procrastination refers to the act of replacing high-priority actions with tasks of lower priority, or doing something from which one derives enjoyment, and thus putting off important tasks to a later time."  
Procrastination occurs frequently in the internet marketing world.  We start with a well-intentioned and clear enough goal, but get off our track chasing "shiny new objects", or contorting ourselves to get through new learning curves that come along with new projects we almost carelessly jump (maybe "fall") into.  So many things that capture our interest, actually defeat our main purpose… to achieve our goals.  
Brian Tracey talks about "Eating the Frog," by which he means developing a habit of completing your most important, but often least desirable tasks first. You may have all your tasks set up in a neat row, but avoid accomplishing the major one you most need to complete.  
Special:  Snag This For FREE… "My 3 List Building Machines" (See How I Do It!)
Say that you are working on an ebook.  
Perhaps it never gets done because rather than sitting at the keyboard and actually writing, you divert your attention to more enticing tasks.  You might first check your email, your blog, and all your immediate social sites.  By the time you've done all that, you have lost the energy and mindset required to put hours into your major task of writing your ebook.  
What Brian Tracey talks about is developing this as a habit, so you can avoid procrastinating.
I find that in Internet Marketing, many of us fail to eat the frog.  
Even as I preach the pitfalls of procrastination, I find myself floundering some days with very good excuses that I'm pretty good at devising.  We all tend to want to clear out "stuff" BEFORE we get to the nitty gritty of our golden tasks.  
And that, my friends, is a big mistake!  It is the chief tactic of the master procrastinator.
To avoid this, I would suggest that you write down a list.  
1. My goal.  What I decide to accomplish. An example: create an ebook product for sale or free offer.
2. My task. This breaks down into many sub-tasks, of course, but the main one is to write the ebook.
3. My deadline.  Figure out realistically how much time you will need to create the finished product (the ebook in this case).
4.  My strategy. Write down all the things you will need to do in order to achieve your goal. Using the example of an ebook, you will want to make time for research, develop topics and sub-topics, decide how much you want to write on each topic, and the overall length of the finished ebook.
5. Do It

This is just one example of how "eating the frog" can help you overcome procrastination.  
And don't feel like you are alone.  
Most of us procrastinate.  
We are not machines.  We may have our DMO (Daily Method of Operation) all set in place and intend to follow it well.  But somehow, we slide off the track. 
Sometimes life issues get in our way.  Sometimes we are called in to do a webinar with someone and have to drop everything we had intended to do that day. 
Sometimes we're just tired, and allow ourselves to find more pleasurable outlets than staying on task. There are so many "good" reasons to digress.  
I find that for the majority of internet marketers that I consult with, procrastination is prevalent and truly destructive.  
I've that there are specific techniques and methods we can employ to dig deep and beat the procrastination trap. 
I know because I was once a hopeless procrastinator myself.  I was determined to undergo the brain shift necessary to develop what I call a "breakthrough mindset" so I could overcome procrastination and succeed in my online business. 
It was like a breath of fresh air when I came to realize that I could actually accomplish SO much that I never thought I could, simply by overcoming deeply ingrained habits that feed procrastination.

I really hope this will help you to make your own mind-shift breakthroughs, and overcome procrastination once and for all.
Let me know what you think of this. 
I'd love to get your feedback.
Is your business suffering because of your habitual procrastination?
Just leave your comment below.
Blessings,
Donna  
NOTICE: This Post Was Last Updated on… October 21, 2015