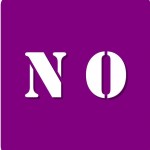 My friend, Pearly Quah, posted this question on Facebook:
How would you feel if you are being appreciated for always doing something for someone but one fine day, you can't meet her request due to unforeseen circumstances and that makes her not happy with you? I am in such situation today. What would you do if you were me?
I replied: "Stay in your own space my friend. Know that you have done everything from your heart. Today you cannot, and if that other person doesn't understand, it is their problem, and not yours. Don't be misguided by guilt or any other negative feeling. Hugs.."
Then Pearly stated: "that's the exactly people need to realize..have done everything from the heart and I agree, can't allow negative feeling to take over…so I chose to turn off my phone since today is Saturday for me and enjoyed good laugh with my family members and friends at the mall..the best is my fever and flu also gone ha ha…it is magical, isn't that right?"
Then I replied back stating that this conversation had become an inspiration for me to write a blog post about it.  Pearly agreed!

I've known Pearly for quite some time now.

  She is a powerful entrepreneur and also one of the kindest and most authentic people you will ever want to meet.  Right now she is  working as a full time real estate agent and an online health food supplement entrepreneur.  Most importantly, Pearly is always building relationships before business.  She has relationship marketing in her heart and that's why I respect her so much.  
What is the power of No?  And why do I call this a "Power?"
Simple.  If we are in the position of teacher, mentor, partner, therapist, coach and so on, we tend to be available for the folks whom we are helping.  It is imperative, however, that we set guidelines for ourselves when we are in this position.  Our time has to be valued, otherwise we will give so much of ourselves away, our energy will become depleted.  When a person dislikes you saying no, it is a red flag that they may be forming a dependence on you as their leader, coach or friend.  This can get into a messy situation on both sides.
So here is the answer to the "Power Of No"
We are usually brought up to learn that "no" is not a nice word.  We are somehow conditioned that saying no is a bad thing to do.  It makes us a terrible person.  But in truth it does not.  In fact, it makes us better people because we are being honest with ourselves and others.
The word No is a boundary you set between yourself and others.  Just think of the times you reluctantly did something, or just went along with it when you really didn't have the time, energy or desire to.  How did that situation work out?  I'm sure your answer would be "not effective" or even, "disaster"!  It is unfair to the person you want to say no to because you are not giving it your all, and you are not being honest with him or her.  Accordingly, you may be distracted, or limited.  That doesn't do the person in "need" any good now,  does it?
So how do we avoid getting ourselves into sticky situations?
1. When working with people, think about your time management.  Really think about it.  How much time can you offer a person?  Get into it a little deeper, dates, days, hours.   Write it down.
2. Make it very clear to a person that your are NOT available anytime!  You will find yourself in deep water if you do.  It will do no good for you or your friend, client or anyone else you are mentoring.
3. If you are mentoring a group of people, think about a good time for a Google+ Hangout, a tele seminar or a webinar…. any way you can group people together to teach or answer their questions all at one time.
4. If you are not in a position to help folks, just tell them that you cannot do it now, but can schedule a later time.  Remember, you are in control.
5. That brings me to the control issue. Some people get very angry when you tell them no. Ask yourself if they have grown to be dependent on you.  If so, that is something that needs to be brought up.  You will have to explain to that person that your role is to facilitate and instruct, but that they have to "do it" themselves.  Otherwise, it would be like a teacher taking a test for the student.  Does that do any good?  Absolutely not!
6. Have a contract of sorts that explains your limitations when working with someone.  If it is something you do on a social site or a blog, then write it down there so it is clear to folks.  When they "demand" something, refer them back to the written statement.  That will ease tension and clarify your boundaries.
There are a few examples of how the word "no" can work for you.  I realize that some people have a problem with that word. I know that feeling well because I used to avoid it, too.  I just could never say "no" back then.  I researched, read and learned the Power of No.  One day I looked in the mirror and said "NO" over and over again.  To my surprise, I still looked the same, I didn't turn into a monster!   I said it in a calm voice and my face did not change.  I even noticed my facial expression was one of kindness.
So if you are having a problem with that world "NO"…  work at it.  I promise, you won't melt, you won't turn into a terrible person. I promise you will find more contentment and become a more skilled professional and even a more compassionate mentor and leader.
Just keep in mind that if the other person cannot deal with it, it is their problem and not yours.  They have a choice to deal with their feelings and choose to stay in an anger place, or grow and learn.
Peace,
Donna
P.S.  If you want to get in touch with my wonderful friend, Pearly Quah, you can do so on her Facebook  https://www.facebook.com/PearlyPQ?fref=ts
I'd love to have your comments below, and of course, am happy to have you share this post on your social sites.