This post was most recently updated on March 27th, 2014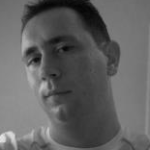 It is my pleasure to introduce you to my fellow blogger, Garen Arnold.  In this post, he addresses the power of Guest Posting.

SO TAKE IT AWAY, GAREN………….
Think of all the tactics people use in order to gain brand exposure to their website or blog. Ask yourself how do you get noticed if no one knows your blog or site even exist. There is a route you could take which is very slow and time consuming such as SEO. There are methods you can use that can drain your bank account quickly, PPC. However, I am going to discuss one brand exposure tactic that has worked since the beginning of time. Well, at least in the internet world.
Guest posting is very powerful for any brand to get exposure online. True, it's kind of tedious you have to send out a lot of emails to authority sites in hopes that someone will respond and grant you the opportunity to write a post on their site. Once they have agreed you have to write something of value to their website and have them approve it. You can't just write crap and expect people to accept it. People are proud of their blogs and don't want junk on there.
True, there are sites like Myblogguest.com which is fantastic for finding places to guest post on. Ann Smarty did an awesome job with this site! I am jealous that I didn't think of it. You can even submit a number of articles and people will offer their blog or site for your article to be placed on (make sure they aren't just spam blogs!). I check SEOmoz to check their backlink profile to make sure there is nothing dodgy. However, say you have used nearly every site on their and aren't getting the most authority sites to accept your post. It's safe to say that authority guest post can go so much further than hundreds of crappy guest post on blogs that real people don't actually read.
Don't get me wrong I love Myblogguest.com and I have networked with tons of people on there. But, finding the authority sites and actually getting them to respond to you can be a cumbersome task. Here are some tips I use to get guest posting opportunities (other than the obvious Myblogguest.com).
• Go to Google and type in "keywords"+guest post. Try a number of keywords and see what you can find. Use ubersuggest.org to broaden you keywords so you can find loads of sites that are actively seeking guest post. It's always easier to get someone to except a post that is actively looking for them! Otherwise it's like selling a trailer hitch to someone that owns a bicycle. Bare in mind some bicycle owners like trailer hitches 🙂
• Triberr.com is great for finding people with similar interest. They're called bonfires, because you know when your with your buddies you sit around and drink beer around a bonfire. At least that's what I used to do. So if you had a site about self help you would obviously want to join and look for people to network with in that niche.
• Social media is excellent for so many things. Say you can't get in contact with an authority site because chances are they get bombarded with spam on a daily basis. Unless you know someone in the industry that can introduce you, your chances of getting a post are slim to none. Chances are you can engage with people on Facebook, Twitter, LinkedIn, ect. Build up a friendly conversation and actually provide some value for them. Then, you pitch an idea for a guest post.
There are a plethora of ways to get guest post. I love doing them and it's always exciting to see who you'll meet when you do them. What other tips do you have for finding guest post?
 P.S.  You can also find Garen at guestpost.deaddogdesign.net
Also on  Facebook  … With his main man Spartacus