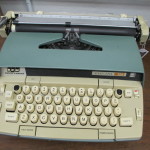 I was compelled to write this post because I had so many people asking me blogging questions this past week. They wanted to know how I was able to kick out a blog and get so many wonderful comments.
Well, it is fairly easy to do when you know a few simple rules.  I have created this clickable "Mind Map" for you so that it breaks down the many complicated questions into a simple map.  Just click it and see for yourself.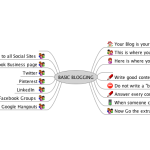 Well there you go just a few ideas to keep in mind how you can start blogging with a few simple rules of thumb!
Your Blog Is Your Home – this means that whatever you learn or have knowledge about you write it in your post.  I would suggest that you stick to your niche and just make things simple for people to understand.  This is where you "Brand" yourself. So give some thought as to how you want people to know, like and trust you.
Keep in mind that you are writing to people and not to yourself.  So make your content interesting and informative no matter what your niche is.   You have a passion inside you, express it in your blog.
The one thing you DO NOT want to do is write about your product or service all the time.  You will end up having a grave yard blog where no one wants to comment and it is just bad business.  Now there is nothing wrong with mentioning a product or service here and there but please use the Pareto Principle.  I wrote about it in my blog The 80/20 Rule.
Comments Are Important!  I cannot stress this more.  When people come to your blog and comment, REPLY!  Now go to their blog and reciprocate.  READ the post..Leave a good comment.  And go the extra mile to connect on social sites.  This is how you engage with people on an organic basis.
You will note on the left side of the Mind Map all the social sites where you can connect with people.  I won't go through that now, because it is self explanatory or can be a post for another day.
Sounds quite simple doesn't it.  Well truth be know, it is.  Once you have your mind map and follow those few simple rules, you will eventually be a blogging rock star.  But always remember that reciprocity is the key to engagement.  Mind your manners and most importantly be Ethical!
Blessings,
Donna
P.S.  Your comments and input are greatly appreciated.