This post was most recently updated on March 27th, 2014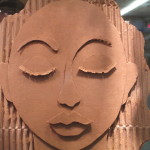 In a recent post by my friend Sylviane Nuccio, I was reading of how to plan for success.  One of the things she had mentioned was to know your strengths and weaknesses.  Well it got me thinking all day long about what I am weak at and I was compelled to stop what I was doing and take a good look at myself.
As I go along each day knowing my strengths and acting upon them, I thought I really knew my weaknesses.  Then I turned to a good old pen and paper and took a good look at myself.  I listed my weaknesses and oh boy was I surprised.  
OK…there were some that I know darn well and do act upon it, but the list seemed to be growing.  I realized there were weaknesses that I am not acting upon so I need to.
Weakness #1  Getting better at writing to my email list.  It is an art form when you think of it.  I do follow the 80/20 rule and give mostly content, but pitch a sale once in a while.
Weakness #2  Another Email list stumbling block.  I know that people need to hear about a new product or service 7 times before they will purchase it.  But how the heck do I write that?  I looked at past ones and I wasn't satisfied.  You just cannot blast it out, you need to put benefits there.  Something I need to perfect.
Weakness #3  Products!  Yes I've been working on those with my husband, but he knows the systems and I do not.  Creating a product does take time.  You have to have a strong business plan with different price points and different offers to other products.  But I won't get into the sales funnel theory here.  My weakness here is that I just create my products, and leave it up to my husband to make it all work technically.  I need to learn that!
Weakness #4  I am spending more and more time on engaging with new people coming into my fold.  I do have to figure out how to round them all up and create a webinar or a Google Hangout to answer their questions in a group rather than one by one.  
Weakness #5  I have just purchased a new system and need to learn it quickly.  With all the things I do in a day, I have to create time, and gain the confidence for this.  So today, my friends, I dove in and went through the first 3 modules.  Yippie…I acted on that one.
I shared this post about me because maybe something will resonate with you.  When was the last time you sat with yourself and wrote down a list of your strengths and weaknesses?  
If so, did you act upon your weakness?  I'm sure you are acting upon your strengths all day long because it is so comfortable.  
Are you willing to step out of your box, make time and chose one thing that falls under the category of your weakness and act upon it?
I would really like to know your thoughts in the comment section below.
Blessings,
Donna
P.S. Thank you Sylviane for being an inspiration for this post.  SylvianeNuccio.com