This post was most recently updated on March 27th, 2014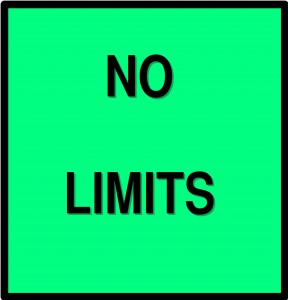 Limiting beliefs can stop you in your tracks as you trudge along on your personal journey. 
Sometimes you may not even be aware of thoughts that run through your mind that will limit you in believing what you can accomplish. 
It is amazing how many thoughts we have throughout the day that can actually limit our success.  If you think you don't have them, check again!
Limiting beliefs come from many places: your home environment, school, any authoritative figures you may have had in your life and yes, maybe it is you.  The point here is not where they come from, but rather what they are so we can identify them. 
Once you "identify" a thought you have that is limiting your potential, you become clearly aware of it.  When you are aware of those limiting thoughts, a red flag will pop up in your mind that will allow you to confront it and even turn it around.
Here is a list of limiting beliefs or thoughts that may run through your mind.  They may be part of your belief system, or just random thoughts you have.  
1.   I made mistakes in the past. It will only happen again.
2.   I can't accomplish anything that I've had no prior experience with.
3.   I'm too dumb.  I can never be as good as the other guy.
4.   Some people are just lucky. I am not.
5.   I can never do a job like that.
6.   I can't do a business myself.  What if I fail?  Everyone will think badly about me.
7.   You can't trust anyone.
8.   Everyone is out to get you.
9.   No one is ever going to love me.
10. I should_________
11.  What if_________
Ever have either ONE of those thoughts?  I'm sure at one time or another you did.  Thoughts provoke emotions and emotions sometimes get in the way of your behavior.  This can stop you in your tracks and limit your belief system.  So if these thoughts come into your mind, here are some ways to confront them.  You can also use this as an affirmation list to reverse persistently limiting beliefs.
1.   I made mistakes in the past, but I learned from them and now I know how to do it better.
2.   I can do anything I want by learning new things every day.
3.   I feel like I am not as smart as the other guy, but I do have other things to offer people that he/she doesn't.
4.   There is no such thing as luck!  
5.   I'm going to try something new.  It is a challenging job, but I like a positive challenge.
6.   I'm going to give my own business a shot.  If I enjoy what I'm doing, I'll keep on learning.  If not, I always have my job.
7.   Trust is something earned.  I can trust people that display repeated behavior that is supportive and sincere.
8.   There are some people out there that are just negative.  I'll steer clear of them and surround myself with positive people.
9.   I am a perfect being.  I deserve to be loved.
10. Never say "should"… it's only a premise, not a reality.
11.  Never say "what if"… it's only a possibility, and it's a poor use of my time trying to imagine every possibility.
Do you have limiting beliefs?  If so, how do you deal with them.  Please add to the comments below.
Blessings,
Donna