This post was most recently updated on March 26th, 2014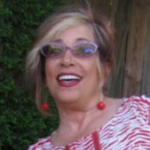 Stress:  We all have it in one form or another, and it comes at us from virtually every imaginable direction.  At least some of it is getting internalized and making your life a living hell… at least some of the time.
Now, wouldn't it be great to know how to reduce your stress levels?  But how?  Where would you begin?
Well boys and girls, here is your chance to join me in a little chill time, stress down, live it up virtual "vacation".
So, where are we going?  Actually, it's more like what we'll be "doing".
Join me in taking the HuffPost Healthy Living's 14-Day Stress-Less Challenge!
This is a 14 day challenge that won't take much of your time.  There are expert guests that will show you the power of mind/body techniques.
The leader of this challenge is HuffPost's mental health editor Lloyd I. Sederer, M.D.  He seems to be a pretty cool guy.  So I'm expecting some great techniques to emerge here.
Each day there will be tips to having less stress in your life.  I think we can all use this.
Of course, there's no perfect world, and stress is a part of our lives.  That's why the emphasis here will be to create tools so you can better cope with your stressors.  Hey, didn't I used to call these "coping mechanisms"? lol.
Anyway, I'm in and will make time each day to learn these techniques.  I know and have practiced many of these methods, but there is always a need to learn more.  It's also a good idea to re-learn the old ones that you might have abandoned.  And most important, the point of a challenge is to make you put these things to use.  It's really true: practice makes perfect.
So, come on and join me to better health and lifestyle.  There's always room for more learning. And being that stress is a major cause of so many ailments, why the heck not try this out?
Take advantage of this opportunity and let me know, along the way, how it's working out for you.  Excited? Anxious?  Don't get stressed.  Just calmly leave your comments below to tell me what you think of this.
And most important... Jump into the HuffPost 14-Day Stress-Less Challenge right here.
Blessings,
Donna