This post was most recently updated on March 26th, 2014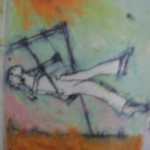 Many of my clients come to me looking for success strategies.  As they grit their teeth and get ready to dig in for a tough regimen, they are often surprised when I teach them the principles of what I call "stressless success".
Who Wants Success?
Everyone wants to be successful in something.  As a practicing intuitive consultant, I work with many people who want success in love.  They have been disappointed, and often feel abandoned and lonely.  They try hard to find love and companionship, but complain that the harder they try, the more elusive it seems.
As a consultant for online entrepreneurs and business people, I work with people who are bloggers, affiliate marketers, and website owners.  They are very commonly deluged with so much information and technology, that even as they learn more and more, their overall success seems to drift aimlessly.
Success Begins With A Vision
Whether I'm working with a client who has love issues, or business… the process is the same.  Success begins with a vision.
Often, people want love or online income, but have no concept at all of what that looks like.  So I begin with helping my clients actually "see" what it is they want.  We often put this on paper, but in the end, it's all about them continuing to keep their eye on their vision.  I give them specific exercises to do this.
Success Requires Hard Work
It's funny that nobody believes in "love at first sight" or "get rich quick schemes".  Yet, most of my clients are looking exactly for that.  They want to find the perfect relationship over a single cup of coffee, or buy a software that ensures them huge profits while they're at the beach.
Love at first sight happens.  But rarely.  Overnight profits happen.  But even more rarely.  For the vast majority of people, success love, success in business, success in anything… comes only with lots of hard work and consistency.
So I work with my clients to design process which, if they work at them consistently over a period of time, will give them an excellent chance of achieving the success they want.
The key, here, is to know which processes will be most likely to get you the success you want, in the shortest time possible.  So, that's what we focus on.
Stressless Success Leads To Results
The results of your vision and hard work should be success.  The problem I so often find, though, is that my clients  will begin a process, work it a few days, and then complain about poor results.
All their focus goes toward results.  This causes intense stress, discomfort and usually disappointment.  You cannot put your focus on the results you want to achieve. Instead, put it on the process you are working.
If you're looking for love, go the the places you planned, or join the groups you said you would… whatever your strategy.  Do it.  Stop asking why, after two days, you haven't found true love.
If you're looking to get 10 people a day to opt-in to your mailing list from your blog, stop counting how many new subscribers you have every single day.
Focus on your strategy and do the process.  Become immersed in it.  Be passionate about it.  Look at results every 30 days, not every 30 minutes.
Over a period of maybe 90 days, re-assess your strategy and the processes you have put in place.  Continue them, alter them, add or subtract to them.  But not every day.  I usually recommend a results-oriented review  after 90 days.
In the meanwhile, let go of all the stress that is attached to anticipating certain results.  Enjoy the process of creating success, and watch it flow.
This is the Stressless Success strategy I teach my clients, and I believe it's even more important than both vision techniques and hard work.  Unfortunately, it's also more misunderstood and elusive.  The irony, of course, is that the less you focus on results, the faster they usually arrive.
What's your path to success? 
Do you focus on vision techniques like mediation and affirmations?  Do you just  plow into a bunch of hard work each day?   Or have you mastered the joy of the stressless success method I've described?
I'd love to hear about the success path you are on, in the comments below.
Many Blessings, Donna