This post was most recently updated on March 26th, 2014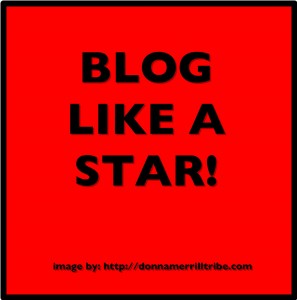 I got curious the other day and went over to check my Google Page Rank and Alexa scores just to see how I was doing.    Now I only post to my blog once a week, and don't check my score that often.  When I do, I'm always surprised to see how high I am continually ranked. I'm not posting this to brag, but to share what I do so it can help you, too.  I don't intend to be a blogging superstar.  It just isn't my mindset.    I blog primarily to share my experiences and internet journeys with my readers, and to offer them some clear solutions to their problems in life, and as internet marketers and bloggers.  That's why I don't really check any of my stats too often (though I'm told I should).     Anyway, I took some screen shots and here they are:  My Alexa Ranking:
  My Google Page Analytics: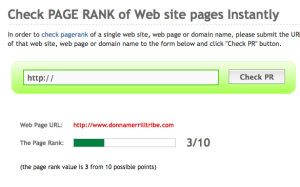 I often have people ask my how I rank so high in the blogosphere.  So, here's my "method".   I don't use any SEO techniques.  Rather, I write from the heart and get most of my ideas from people asking me questions about blogging.  I chat with several clients and usually that is where I get most of my material to write about.  
Now, why would I get the inspiration for my articles from my readers?   Wouldn't it be better if I decided what they should learn about, and then put it together into a post?   Actually, I think that's backwards.  After all, as I said, I write to share solutions to my readers' problems.
Question: How do I know what their problems are to begin with?
Answer: I listen to what they tell me!   Anyone that will ask their readers what problems they need to solve, or what issues they need to deal with… that blogger or marketer is certainly positioning themselves for "stardom" in the blogosphere.   So here is some things I believe you ought to consider, in order to Blog Like A Superstar:
1.  Give good content that answers someone's question.  Just think of a reader who's left a comment or question.  Think of who has emailed you with a problem, or caught up with you on Skype or Facebook to see if you could help them with something. 
It may be someone totally new to blogging that is looking for some specific tools.  Or maybe it's a more experienced marketer who has plenty of knowledge, but still lacks confidence, incentive or a clear path to success.   When you address a particular person's concerns in this manner, you are almost certainly speaking to the broad base of your readership at the same time.
Few people hold up their hands to ask questions, but when they do, almost everyone listens carefully to the answer.  That's because everyone wants to know what only a few people will actually ask.
2.  Think what knowledge you are taking for granted.  No matter what niche you are in, if you're passionate and involved in it, you probably know more than the majority of your readers.  Share the best information possible with them when writing a blog post.  Never be stingy.  Share freely and sincerely, and it always comes back to you.  After all, it's not you, but your many grateful readers, who will make you a blogging superstar.
3.  I said it many times before.  Now, I'll say it again…You need to be active on social media sites.  I don't care if you squeeze in 5 minutes a day.  You need to have a presence there and reach out consistently (that means daily!).     Reach out to those who may need some help in a Facebook group. 
Ask some questions on a Google+ thread.  Show you are interested and part of the conversation, not just a silent bystander.     Don't know what to say?  Post what is in your heart.  That's the direct path to being sincere and authentic.  It has always worked best for me.
4.  Reach out to other bloggers!  You really need to get into groups or blogging alliances  in order to find people you resonate with.  As with social media, be active and consistent.  Let your voice be heard whether you've helping folks solve some problems, or bringing your own issues to the table and asking for advice from others.
My regular readers know that I stress the importance of authentic engagement all the time.  I blog and engage on social media sites every day.  When I'm not writing blog posts myself, I'm reading and commenting on others.  When I'm not updating my Facebook status, or tweeting some valuable information, I'm joining threads and conversations where others are.
I have tons of comments every day that never even make it to my blog posts, because of they don't engage in the conversation.  They offer pointless one liners like "great article".  Or they backlink to their own stagnant blogs or websites that only exist to sell stuff.  I don't want those backlinks, and heaven knows, I don't need them.
Now here is one trick I want to share with you.  When someone comments on my blog, I don't reply until I go to their blog, read it, comment and share it on the social sites.  After that, I then go back to my blog and reply.  I do this so no one gets left out.  Yes, I am guilty sometimes if I miss a comment sometimes, but I catch it later and apologize to the person.
So, do you still want to blog like a superstar?   Then always do this: Put others before yourself.  Yep!  If you want to blog like a superstar, you need to think of others first!  With that mindset, you will always be a giving of yourself, your time and your knowledge.   It won't go unnoticed.  People really appreciate that.
It is so easy to spot a selfish blogger that is only concerned about his or her self.  Just the writing style will tell you that.  Plus, they will barely engage with you. So why would you go back to that blog?  It is like saying "Hi" to your neighbor and they never respond.  After a while, you just ignore them.
Treat your readers and blogging buddies like your best friends.  They are, or will become friends pretty darn fast.  Just recently I rekindled with two bloggers I first got to know 3 years ago.  I haven't seen them on the social sites for one reason or the other, and they had both stopped blogging altogether. 
I reached out, and they actually reciprocated.  Both actually asked me if we could chat on the phone.  So, we did.  They told me their problems and guess what?  One just built her first Facebook business page and the other decided to start blogging again.  And they both wanted my advice and assistance.
When you put others first from your heart, they always appreciate it.  Lending a helping had to someone goes a long way.  So if you want to be a blogging superstar, you need to have the mindset of a leader, a "giver" instead of "taker", and someone that truly cares about others.  That is what attracts them to you and to your blog.
So what do YOU think?  Maybe you've got some advice for me.  Should I be using more SEO on my blog?  Or do you think I blog more than once a week?  What do you think of the "system" I've given you for blogging like a superstar? I would like to know.    Also, I would like to know about your success, your system and insights.  Share how YOU did it, and continue doing it.  Thanks a bunch! -Donna