This post was most recently updated on March 26th, 2014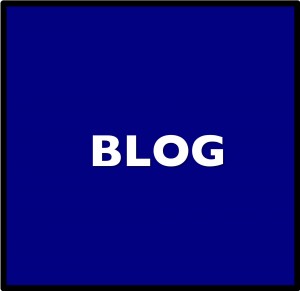 I've been reading articles from many new bloggers lately.  Some are fantastic and really "wow" me!  Some need a little work. 
So I decided to write to all those who are beginning to blog.  Now, I know I have a lot of seasoned professional blog followers, but maybe this can come in handy for you to pass along to those newbies that you are meeting, too.   
If you are a person that wants to blog, or if you are just beginning to blog, here are a few suggestions I want to share with you.
– Naming Your Blog.  Before you name your blog, think about the changes you will go through on your journey.  I find the best way to name your blog is using your own name in it.   Now, I do have friends that don't do this and that's fine.  When I need to find them, though, I have to go on a long search to remember their blog's name.
– Have A Plan.  You are a beginner, and as anything we do, know that blogging is a journey.  It will take you to many places.  You may be into Network Marketing and then come to find out, you are so darn good at it, you want to become a coach.
Think about where you are now, and where you want to be as a general goal.  But don't be afraid to let yourself wander into other areas, too.  You just may end up redefining your original goals, and that's okay.  Just make sure that whatever path you follow, you create a plan and stick to it.
-Be Yourself.  I don't care if you lack confidence, you will get it as you go along.  Just be yourself and people will resonate with you.  Never try to be anyone else because you carry your own special qualities weather you know it or not.
–  If you heard the term "Fake it until you make it," please do not do that.  It just doesn't work because people will catch on quick.
–  You don't have to be a professional writer.  Don't be intimidated because more and more people are coming into blogging than ever.  Just write from your knowledge and heart.  Then proof read for spelling and grammar, and put it out there.  
–  Never push anything.  There is something called the Pareto Principle which is the 80/20 rule.  Combine 80% good content with 20% offers to your valuable products or services.  It is a great rule to follow if you want people to come and read your blog.
–  Write what you are passionate about.   If you are in Network Marketing, and are involved with a health shake company, for example, write about exercise, foods to eat, feeling great when you are healthy.  Any benefit that is congruent to what you are marketing.
–  Be Ethical!  Now that's something that will always enhance your content.  Be fair and honest with people, and they'll always come back to your blog.
– Be Considerate.  Keep in mind that you are writing to the entire world which consists of many different cultures.  If you are writing something crass, for instance, many people will be turned off to it. 
You're not writing just to yourself and a few buddies.  This is not high school.  It's the "world wide" web.
– Be Realistic With Your Time.  We are all very busy people.  Think how much time you have to write your article, post it, answer your comments, go to the person that comments on your blog and reciprocate.  This takes time. 
We all have different situations, so give it some thought.  One blog a week, twice, even more?  It's all up to you, but consistency will help you to avoid becoming overwhelmed.
–  Have your social share buttons on your blog.  Now this is important because if someone reads your blog and likes it, they will share it on social sites like Twitter, Facebook, and others.  If you are hiring someone to help you, like a virtual assistant, or even if you are building your blog yourself, Social Share buttons are a must have!
–  Go beyond your blog and get social!  On social media sites, you will find many bloggers hanging around.  Make friends with them.  Visit their blogs and comment, connect with them and share their content on your social sites.  
–  Join groups.  You are out here, blogging and putting a lot of effort into your content.  Who the heck is going to know you are there, though?  Find groups in your niche and join them. 
There are Facebook Groups, Google+ circles, and Blogging Cooperatives or Blogging Tribes.  Join them.  Get involved with others you meet there.  Follow the rules of the groups, be unselfish and consistently present, and you will be fine.
These are just a few of many suggestions I'd offer to blogging newbies.  More seasoned bloggers refer to you as "newbies,"  not because you don't know what you're doing or what you're writing about.  But because you've chosen a format of delivery for your content that is new to you.  
When I was a new blogger, I was lost and did not have any clue as to what to write, or do.  I'm sure many of you feel the same way.  So I have written this short article to give some ideas and guidelines to anyone just beginning to blog.  
We can all be intimidated at first, but let yourself get out of your box and just do it.  Eventually, like anything else, you will catch on and maybe become an authority blogger.
I wish you all well,
-Donna
Stock Image – image ID: 10061820