This post was most recently updated on March 26th, 2014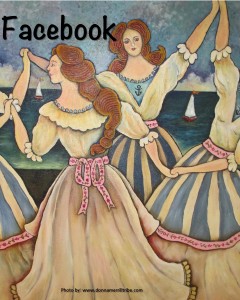 Facebook is one of my favorite social media places to hangout.  It is a place where I share the many blogs that I have read, belong to several communities, from business to health and wellness.  I also share my latest blog posts there each week.  
Facebook is social and no matter what changes it is going through, it is still a platform I enjoy.  But, did you know that it can also be a big support group. 
How many times have you seen people post about someone being ill, or reporting a death in the family?  Did you ever notice the compassion that so many people express in these threads?
Well, I posted such an update this past week. 
The response convinced me that Facebook is not only a platform for social media chatter, but a pretty cool platform for grass roots support group sharing, too.   Yes, you read that right!  I was shocked at the many people who came to me last week when I had to euthanize my 20 year old dog.
Sheba, my American Eskimo, was part of my life for two decades.  Now, that's a long time for a dog, but I still wasn't ready to let go.  Logically, I had to make the decision to put her down because she was starting to cry all through the night.  She would shiver and hyperventilate in apparent fear and confusion. Nothing would console her.   
Sheba lived with a malign tumor in her mouth for the past 8 years.  After her last surgery, the doctors said that she couldn't undergo another one because her kidneys were too weak and there was no way she would survive the ordeal. 
But my little heroine still stayed strong.  She managed to chew up anything I fed her with no problem at all.  Then, her legs failed.  She could no longer walk over the past several months.   My husband devised a way to hold her up with two leashes so he could still walk her outdoors.
I could go into so much detail about her, but I know so many of you reading this are animal lovers and are plenty familiar with the many ways that our pets are so special to us.
Because I was such an emotional wreck, I called my therapist whom I haven't seen in months.  She asked me if I had a support group around me.  No, not yet I told her.  I just moved a few months ago and don't know many people in my area.  
So I posted on Facebook that I had to put my fur baby down.  
All of the sudden, people came out of the woodwork.  They were sending condolences, praying, sending virtual hugs.  But most of all, they shared their stories about when they had faced a similar predicament.
I received many emails and countless PM's from so many people. 
It was truly helpful.  I was calmer, didn't feel alone and felt so much gratitude that I was bursting with appreciation that I was blessed to know so many people who truly cared.  They were with me every step of the way, starting with my having to make the decision of what to do, and right up to the day I finally put Sheba down.
                                 Talk about a support group!  
For me, this was The Shocking Truth About Facebook that I had not been aware of!  
I called back my therapist to give her an update and she couldn't believe how I found a support group so quickly.   "Easy!" I told her.   I just posted it on my Facebook wall.   She told me that she wasn't on Facebook but that she was now inspired to check it out.  She made me come up with the title of this article, too, because she was a bit shocked how well I was able to get through it all.
So, this post is dedicated to each and every person that has helped me get through this trauma in my life.  I am deeply touched that folks from all over the world came so quickly to my side, to help hold me up emotionally.  
So what is the shocking truth about Facebook?  
It is a place where you socialize, for sure.  But when the chips are down, you may be surprised how many real friends you have in this virtual world.  They may not be there physically, but it works just the same.  Facebook Friends can be a comfort when you are down.  They can lend a hand when you are stuck with a problem, but most of all, they very often share from their hearts.
So the next time you are down, feeling lonely, or have a problem, give a shout out on Facebook.  It may shock you how many people will come to your aide.  You'll find you are never really alone and many feelings of helplessness can melt away.
Gratefully yours
-Donna