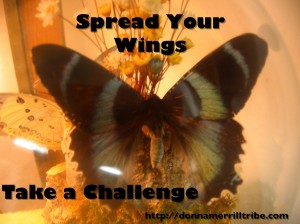 For the past several months, I have been doing a little experimenting on my Facebook Page.
I decided to experiment before beginning a campaign selling something, so I had this great idea.  
Every week when I had a new post, I put it on my page and then pressed that little button that says "Boost."  
Now, there is a budget option there where you can enter any dollar amount ranging from five dollars to, well just about anything you want
I was determined to be a butterfly and spread my wings!  I wanted to step out and fly around Facebook just to see how far I could reach.
I know how cluttered Facebook is at the moment and I wanted to see how many eyeballs I could reach, so I would boost my post for $5.  Well that reached over one thousand people.  But there was a problem.  As I continued on my merry way, thinking "Wow..I'm getting lots of exposure,"  I noticed that hardly anyone liked and commented on the post. Hmmm
So, I came to the conclusion that this wasn't working out so well UNTIL………..
A friend of mine, Gavin Mountford asked me to join his 30 Day Fan Page Challenge.  Well, heck yea..this would give me a good chance to continue the process of experimentation.  Plus, I like to join 30 day challenges because they are action oriented.  What I mean by this is that every day, I had to commit myself to taking action.  That's how I learn best.
In the 30 day Fan Page Challenge, a group of people joined for the purpose of liking one another's pages and leaving some comments on them.  Everyone agreed to comment on other people's fan page status updates to elevate the engagement levels on each of their pages.  I was so happy to re-connect with long lost friends and better yet, making some new ones.  The engagement process became the key factor for what I was looking for.  
On day four of this challenge, I checked my "Insights" on my page.  I did a little happy dance when I seen this: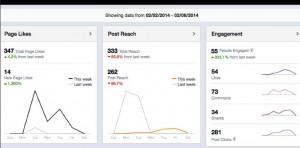 I know it's a little fuzzy, but you can get the idea lol.
During the challenge, Gavin has given us some pretty handy to-do tips, too.  One of them was to ask a question in our status updates.  Now, I'm not so good at that. 
Believe it or not, I'm kind of timid because my dear friend Adrienne Smith is the Question Queen!   Immediately, I started getting the "What-ifs."    What if no one answers?  What if it's a stupid question?   AHA…a challenge within a challenge for me.  
So I pushed that fearful thinking aside and made my own images with questions on them.  Plain and simple!  This one was shared quite a few times, plus it had a reach of  300 people and still climbing as of this writing.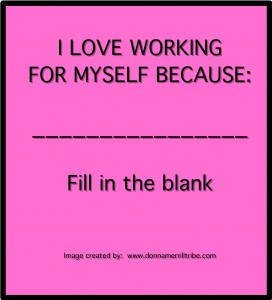 Then we took yet another step.  
As we were syndicating one another, Gavin asked us if we would accept a challenge.  I said yes, and others did too.  But we had no idea what the challenge was.  Come to find out, it was a video challenge.   Now some of the folks there had never made a video in their lives.  And you know what?  They were great!
Here's mine that was done on the fly:
So my dear friends, the point here is that before you start a campaign, you need to test.  This testing was very specific to Facebook Marketing.  
In addition to the training I was, and still am, active in Facebook marketing. I wanted to see for myself and take some new action, though… get my feet wet so I could become even more comfortable with Facebook marketing.  As of this writing, I'm mid way through this 30 day challenge and learning by applying.  
If I had not taken a 30 day video challenge a few years ago, I would still be camera shy.  Instead, I easily get in front of the camera, even without make up (that takes a lot for me lol). 
If I hadn't joined a 30 day blog challenge in the past, where I had to write a blog a day for 30 days, I would still be struggling with some aspects of blogging that I learned to overcome.  
My question to you is this:  Have you ever joined a challenge?  And if so, did it improve your skills?   If not, what is a challenge you would like to take to spread your wings and fly out of your box?
Blessings,
Donna
P.S.  If you would like to visit and like my Facebook Page here is the link:  https://www.facebook.com/Donnamerrilltribe