This post was most recently updated on March 26th, 2014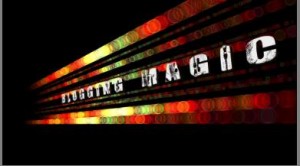 Introducing "Blogging Magic"
Are you an affiliate or network marketer?
Marketers and business or opportunity team leaders often need to educate their subscribers and followers how to use blogging in order to market products, opportunities and services.
Are you a marketer or team leader who spends time, effort and resources to help people when it comes to blogging correctly?
Do your downlines, subscribers and followers keep asking the same questions about their blogs?
Do they know how to properly engage in social media?  
Are you spending tons of your time answering the same questions over and over?
I understand how much time and work that involves because I was in exactly that position in my own business!  
Clients, students and team-mates would email or PM me about:
Where, how and even why… do I start blogging?
How do you get so many comments on your blog?
What do I write about?
How do I get prospects and customers by blogging?
How does blogging help me build an email list that I can market to?
How can I promote my network marketing company online?
How did I land in Facebook "jail"?  I was only telling my friends about what I was selling?
Should I use Twitter?
There is too much information out there, I don't know what theme to use?  I don't know how to pick a web hosting service?
What is all the talk about being on social media?  How do I do it?
That's just a small sampling of the questions I get all the time.
I think you have the picture by now, my friends.  
I was spending far too much of my time on the phone, Facebook and emails answering so many questions my clients had.  
Many of the questions were the same, so I started copying and pasting my responses.
The whole process was very cumbersome, though, not to mention a huge time drain in my already over-loaded work days.
So, I came up with a product that actually walks both newbies and established bloggers through the blogging process that I use and teach.
It's really a great resource to offer just about anybody that is struggling to put their online business or marketing campaign into high gear, so they can focus on all the new subscribers and prospects they'll start attracting.  
Why did I do this you may ask?
Well, it comes down to my PURPOSE…My "WHY"….
You see, the reason why I got online in the first place was to be a forerunner for many of my clients that were struggling with a job, people that had unique abilities, great ideas, great potential, but didn't know how or where to start their own business.   I came online to help them get out of that rat race they were in.  I know the feeling because many years ago I was there too.  I remember working the grind.  
Call it dumb luck, or call it a great idea, but I left that world and became an entrepreneur 30 years ago.  I count my blessings because I've able to support myself and family as an entrepreneur.  I wake up happy every day because I do what I love to do.  
When talking to my clients, I found that a major issue was that they wanted to be able to quit their jobs and trade them in for a life of freedom.  Over the years, I have helped many to do just that.  
I always tell them to give things a try while keeping their jobs until they make enough to quit.   Many persisted and got off on their own, following their dreams.  Oh what a joy it is to work with someone that lives the life they want!
So, my friends, you have a little background on my "WHY"!   
Needless to say, when I found the world of blogging, I instantly recognized the power it held. 
Blogging was the perfect marketing and branding vehicle for anybody looking to run a home-based business, develop a private clientele, sell products and services or offer business opportunities to others.  In other words, it could put anybody on the right path to being an entrepreneur.
Now, I've been around the internet for almost 4 years.  I work from home, side by side with my husband, David.  I can't ask for anything better than that! We are able to pick up our computers and phones and work anywhere we want at any time.
David does (or coordinates) all the technical work and I like to refer to him as "the brains of the outfit"  he he  I always look up to him because he has an extensive education and is so cool to talk to.  His M.Ed in Communications and years of freelance writing always come in handy when my writing makes me sound like I just came out of Brooklyn…lol.    
I, on the other hand am the social butterfly.  So together, we created this product to help others obtain the same freedom and lifestyle we enjoy.  Now, I'm not saying that blogging is a quick fix or an overnight goldmine… we all know it takes learning and putting things into action to have success.  That's what my blogging product can help you do!
So, my friends, today I wanted to let you all in on the release of my very first digital information product.
It's called "Blogging Magic."
There are two kinds of people reading this post that might be interested in it.
1.  People who want to start blogging, or who want to learn how to really take their blogging to a much higher level than it's at now.
So drumroll please…. You'll get all the nitty gritty details about it USING "Blogging Magic" for your own business right on this link:
For Active Bloggers and Newbies
2.  Affiliate marketers, business opportunity team leaders and anyone else who wants to share my "blogging magic" with others.
Yes, this is an affiliate product, so all you affiliate marketers out there can grab it while it's hot.   When you do, you'll be staking claim to affiliate status in a fully integrated blogging sales funnel.  "Blogging Magic" is just the front-end product for that funnel.
And, yes, it's a great team builder for all you business opportunity leaders.
Just think of all the new prospects your "biz op team" can rake in when everybody learns the savvy way to use blogging to pull in folks from the internet.
I'm sure it will relieve all the headaches involved in training your team to effectively use blogging and social media to connect with new prospects, and to cross-recruit like crazy!  
So drumroll again, please…. Here's the link to become a "Blogging Magic" AFFILIATE:
Become A "Blogging Magic" Affiliate
Whew!
It's been quite an adventure putting together my first info product.  I'll have to tell you more about that later.
There is so many hours of training, it's crazy, but I wanted to over-deliver because heck..it's my name on it!
It certainly can benefit just about anyone in the world of blogging.
Let me know what you think about my latest adventure!  Leave a comment below, and of course… don't forget to share this article (and news) on your favorite social media sites!
Blessings,
Donna