This post was most recently updated on July 28th, 2016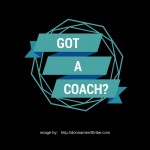 Just about all online entrepreneurs can benefit greatly from coaching.

The fact is, though, most of them don't get the help they need.
They usually intend to.
They know they ought to.
It's the next thing on their short list of to-do's.
But somehow, it never happens. 
I have found among the majority of my clients, the longer they waited to get coaching, the longer they put off achieving success as online entrepreneurs.
So why all the procrastination on such a pivotal piece to your online business?

Here are some of the main reasons.
They think it will be too expensive

They don't have a good enough grip on their business to even know what kind of coaching they need

They wouldn't know what to ask even if they had coaching

They don't know how long they need coaching for

They don't know where to look for coaching
I know many newbies who make the mistake of working their online business for months, sometimes even years… trying to do everything themselves. This rarely works out too well.
It certainly doesn't work very quickly.
I consider quality coaching to be the single most important thing to getting you past the obstacles standing between you and online business success.
At some point in time, if you are a serious entrepreneur, you will need to find somebody to take a personal interest in taking you to the next level.
It doesn't need to be the most incredible guru personality in the world.  But it does need to be somebody who has been where you are now, has made the mistakes that are probably holding you back at this moment.
And it needs to be somebody who has overcome the very obstacles that are slowing you down in your progress.
Major corporations hire consultants to help them accomplish things that they don't have the knowledge or expertise to.
Accomplished actors, world class athletes and even presidential candidates hire coaches to help them succeed in ways that they know they cannot purely on their own.
So, when you come to understand that your business will probably not advance very far, or very fast, without some assistance, here are some of the options you might explore for coaching.
Big Team Coaching
Some people like to go with something I call big team coaching.
This model usually features lots of general training information downloaded on a membership site that you pay a monthly fee to access.
The downloaded information is typically "drip-fed" on the site.  In other words, you don't often get immediate access to it all.  You get little pieces at at time, along with some sort of ongoing training modules.
This kind of training can work nicely if you're really a newbie.  You probably don't know much about getting your internet business off the ground at this point, and you can get a lot of general information this way. It will get you started on your path to learning the business.
It can be quite costly for a boot-strap newbie, though, especially if you're teaming up with a high-profile guru coach.  You'll be paying, not just for their information stockpile, but for their name-recogntion and big advertising budgets. 
In addition, you'll usually get stuck with the bill for the guru's army of affiliates who act as middle men or women, taking their commission for getting you on board (also known as an affiliate sale).
Small Group Coaching
Small Group coaching is similar to the Big Team approach, except it's usually much more expensive.  That's because the "small group" usually involves more individual attention than the Big Team.
A Small Group usually "meets" periodically on (Skype, Google Hangout, etc.) for general training and to address one another's individual concerns,
Being involved in the Small Group will usually gain you some sort of "hot seat" privileges.  That means, you can present your particular situation to the group during a webinar or other online type of meeting.  The group joins in to advise you you , as well as the folks leading the Small Group.
Say you don't know if your blog design is optimizing your message.  You can "hot seat" your URL, everybody gets to look it over in real time, and give you advice. 
Sometimes only the leader will offer you a critique.  Either way, it's a common method for giving people individual coaching on a limited, rotational basis, while other members learn from observing the interaction.
Other than this, the Small Group is probably similar to the Big Team approach.  You'll have access to recorded trainings and probably professional association with other members via a forum, private Facebook group or something similar.
Again, though, because of it's exclusivity positioning, Small Group coaching is usually quite a bit more expensive than the Big Team. For this reason, it's probably a better choice for intermediate to advanced entrepreneurs.
Individual, One-on-One Coaching
This is usually the most expensive type of coaching, but also the best.
That's why only advanced marketers go this route.
Individual coaching means you get to speak directly with your coach.  This can be set up on Skype, telephone, hangout or whatever.  In any case, it's strictly one-on-one, personal, individual coaching.
To keep the price down, some folks choose against coaching with one of the big name marketers, and look for coaches who have far less visibility, but may be equally capable.
I personally believe that extremely high-priced, guru coaching is the wrong way to go for cash-strapped, struggling entrepreneurs. 
You can find excellent coaching from very capable people for far less. 
In fact, some of the ones I know are incredibly talented.  They are often more focused on helping you move your business forward than the gurus, because they are in the process of trying to establish a bigger reputation.  Your success will help them do this.  So you really are in a partnership of sorts with some of these coaches.
Whether you buy in at the most expensive level, or a more intermediate one, individual coaching can be expensive.
If you don't really know where you're going with your business, or where you're heading with your marketing, this kind of coaching will probably not be as helpful as group coaching.
Individual coaching usually requires that you know the right questions to ask to make the cost feasible.  If you have only a vague idea of what you're trying to accomplish online, you'll probably find more value with group coaching that offers membership sites and recorded training that you need in order to build a foundation for your endeavors.

Dynamic Coaching
For the most part, the coaching groups I've described above deliver static information.  It was created once and gets delivered in a drip-feed flow to appear as if it is fresh and new… which it usually is not.
Of course, it's easier for the vendor to automate a process like this than to actually create fresh training and information on a regular basis.  The static coaching model is designed to be automated and push button.  This is strictly for the ease and convenience of the vendor.
It is quickly dates itself, though, despite the perception of being continually updated to keep current with the rapidly changing world of the internet.
A far less common type of coaching is what I call "dynamic coaching."  It develops spontaneously and continually, reflecting the living, breathing world.  It is not based on stockpiling trainings and information, but on giving both group and individual assistance as well as formal training to  its members.
I call it dynamic because it is not rooted primarily in recorded information and automated processes.  Trainings are always new, fresh and up to date.  In that way, it is dynamic coaching because you're getting the most up to date, "what's working now" kind of training.
My own coaching product, the Whirlwind Success "VIP Club"… is what I refer to as dynamic coaching.  It's not only unique in being dynamic rather than static, though.
It even includes individual, one-on-one coaching sessions, couple with immediate and ongoing personal assistance.
I invite you to check out the VIP Club and see if it's a fit for you.  Because it is currently in it's pre-launch phase, it's extremely affordable for the time being.


Whatever type of coaching you decide is right for you, I strongly encourage you to avoid trying to go it alone.
Even if you don't mind re-inventing the wheel, it will truly cost you a lot of time and money.
Whether you're a beginner or an advanced online entrepreneur, marketer or blogger…  true professionals know how to leverage coaching and consulting into fast, high level success.
Trying to learn and implement everything yourself is counter-productive.  It's not the best use of your time or money.  Most of the folks I know that have gone the "lone ranger" route, end up keeping their day job.
How important do you think coaching is for online entrepreneurs?
Have you considered bringing some level of professional coaching into your online business?
Which model do you think best fits your needs as an online entrepreneur?
I'd love to hear from you in the comments below, and of course, always love to see your social shares.