This post was most recently updated on July 29th, 2016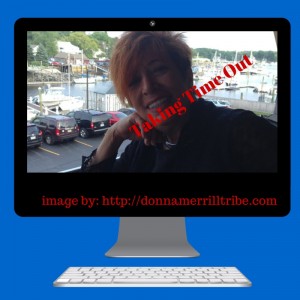 The beginning of the new year is here and I chose to take some time out.
2014 was plenty busy for me.
My first digital product "Blogging Magic" was released.

My members only coaching club, the "Whirlwind Success VIP Club" went live.

I started the production of several other digital products for bloggers and online marketers,  soon to be launched.
Looking back, there was so much I have accomplished over this last year.  All the while, I was adapting to my recent move… new home, new state, new friends!
As David (my husband) and I looked back at 2014, we made a list of everything we accomplished and oh boy, was it more than in any previous year!
It was really exciting, and I loved going through the process.  Each and every day was a new adventure.
David and I found ourselves planning for 2015 weeks ahead of time.  Just can't wait to dig in!
We started creating outlines for some new projects sitting in our mind map, got them on our production schedule and are anxious to put them into motion.
Exciting as all this has been though, we realized that we needed some time out.  After such a hectic, busy year, we're going to end the final days of 2014 just being alone… getting away for a while to clear those cob webs from our heads.
Taking time out is important to do.
So much so, that I've made it a weekly practice to take one day, usually Sunday, to be a do-nothing day.
During the week, I usually set aside a chunk of hours each day for "down time."  But David and I have chosen to take a longer time to end this busy year, a full week!
This will be my last blog post for 2014.
I plan to be back on January 4, 2015 and raring to go.
Our heads are spinning with so many things, that I know this time out will do both of us a world of good.  It will be refreshing and re-energizing, and we'll need that to tackle all the things we have in our "works in progress" workshop.
I want to thank everyone who has been part of my journey this past year.  I would love to make a list of everyone, but it would have to include tons of people.  You all know who you are, though.
So, when was the last time you have taken some meaningful time out?  Just time to kick around and do nothing.  No goals, no plans, no real direction.  Just a "do whatever you want" chunk of time?
Wishing you all a blessed New Year!
-Donna