This post was most recently updated on July 29th, 2016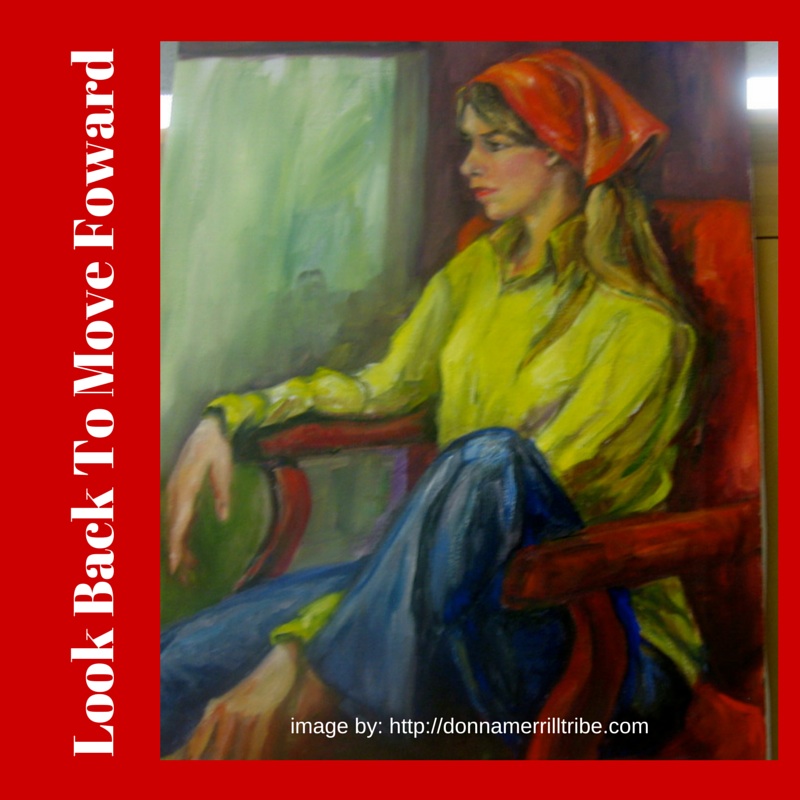 Sometimes we need to take time out to revisit what we have accomplished in running our own business.  I find that to look back is to move forward.  It is an amazing experience.
David and I decided to take time off at the end of 2014 and start 2015 with a fresh new review of our business.  I talked about it in my last post whereby I was looking back on all the things we had accomplished during the last year.
We decided to bring in the new year by visiting my step daughter and her children which is a 5 hour drive.  We drove through the town of Nyack, New York where I had begun my private consulting practice some years back.  I just had to get out and look back at all the time I had spent there building a business from nothing to a thriving one.  It still stands there, as I have sublet it to an associate.   Nyack is a quaint town with many visitors because it is close by New York City.  There are many entertaining restaurants and bars so it was a great place to set up shop.  So I rented a little spot in a mini-mall where the same sign still stands.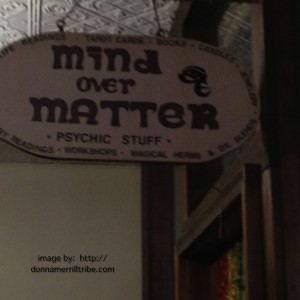 Yep folks, "Mind Over Matter" was my first offline business   The service was psychic readings by me.  Oh  you didn't know that?  lol.   It was my office, but also a quaint little shop filled with things like candles, tarot cards, books and just about anything to do with the paranormal.
I reminisced how I had turned this little shop tucked away in the back corner of an off-beat mini mall into a thriving professional practice and retail shop.  I realized that I had been a pretty savvy marketer even though I didn't know it at the time.  I did radio shows, was featured in the local newspapers,  and set a low price for a short amount of my time to curiosity seekers a "taste" of the service I was offering.   Then, people would come back for more…and pay more!  I had set up a sales funnel without even knowing it!
As this dawned on me, I thought how the more we revisit the past and really take a look at it, the more confidence we have for moving forward.
It was about this time that David had just started looking into the internet to find out how it might help us build our business.  I took some interest in it, and soon realized that so many of my clients had problems with their jobs and careers.  Many simply felt stuck, and unfulfilled.  I figured blogging was a great way for me to learn to help my clients start their own online business.  So I started learning as a stumbling baby blogger.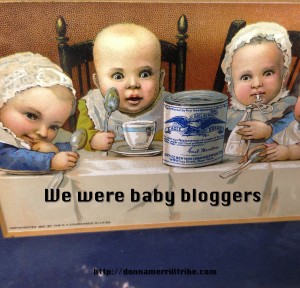 There we were… baby bloggers starting  out on a journey of the most fantastic business I know.  This really got to me during my visit because I had forgotten the time when David first started learning how to blog.  He was following a "guru" at the time, and also learning deeper internet marketing strategies… he's really good at that!
I, on the other hand, was learning at a slower pace because I was balancing my new online business with my established practice.  As I look back at being a baby blogger, I am pretty amazed at how much I have moved forward.
Sometimes you can look back through memories, but visiting a place where you started really gets into your soul.
As blogging took us by storm, we realized we didn't need to live in Nyack anymore.  We could grab our computer and go anywhere.  So we decided to move to a place where there was more nature, fewer people, and I even took my practice with me via telephone consultation.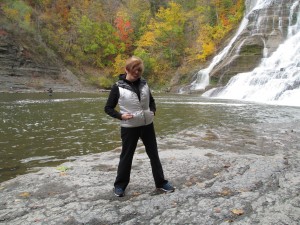 We found a wonderful home next to this waterfall in Ithaca, New York, right at the edge of Cornell University.  Compared with how I had to show up every day at my shop, I was free!  Free to live that telephone and laptop lifestyle.  I needed to be near running water and this was it.  This is where I really revved up my blogging business.  So, looking back at this, made me realize that I was blogging practically full time, even as my private practice got busier!  I found myself taking many walks to the waterfall, just to clear my head.
So you see, as I look back, I can see how I was moving forward, not only in business, but in lifestyle!   But nothing lasts forever.  Things started getting very crowded in Ithaca.  There was more building of homes, more noise and most of all, more people getting in my way at the waterfalls.  We had just started working on our first digital product.  We had coaches and were working relentlessly , but I just couldn't concentrate with all the noise so, once again… I was ready to move to a quieter place.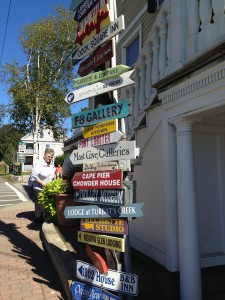 Which way should I go?  I realized that since I was living a total laptop lifestyle, I could move anywhere I wanted.  We traveled to many possible places with our laptops, never missing a beat.  I decided that I really wanted to live by the ocean, but I needed to have four seasons, too.  We had vacationed in Maine for many years so we searched out homes in that area.
Oh boy… looking back we sure did take a lot of time doing that one.  Moving is stressful, especially when you are in the middle of making your own product for the first time!  As I look back, though, I continued to move forward with my business despite all the disruptions.
Have laptop will travel, moving here, moving there.  Staying in a hotel until all was settled wasn't the most pleasant thing to do, but I continued blogging working with David on our digital product.    Looking back at that, I can hardly imagine how I kept moving forward with my business, even through all the transitional turmoil.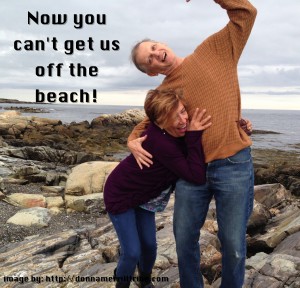 So here we are goofing around at the beach!  Since the move to Maine, we have created several online products and business is awesome.
So my question to you is, how often do you look back?  Does it give you the confidence to move forward?  If not, take some time out and re-visit when you first started doing your own online blog and business.  How much has it changed?  But more importantly how much has your lifestyle change?
Lets start 2015 out right… make it the BEST YEAR EVER!
– Donna