This post was most recently updated on July 30th, 2016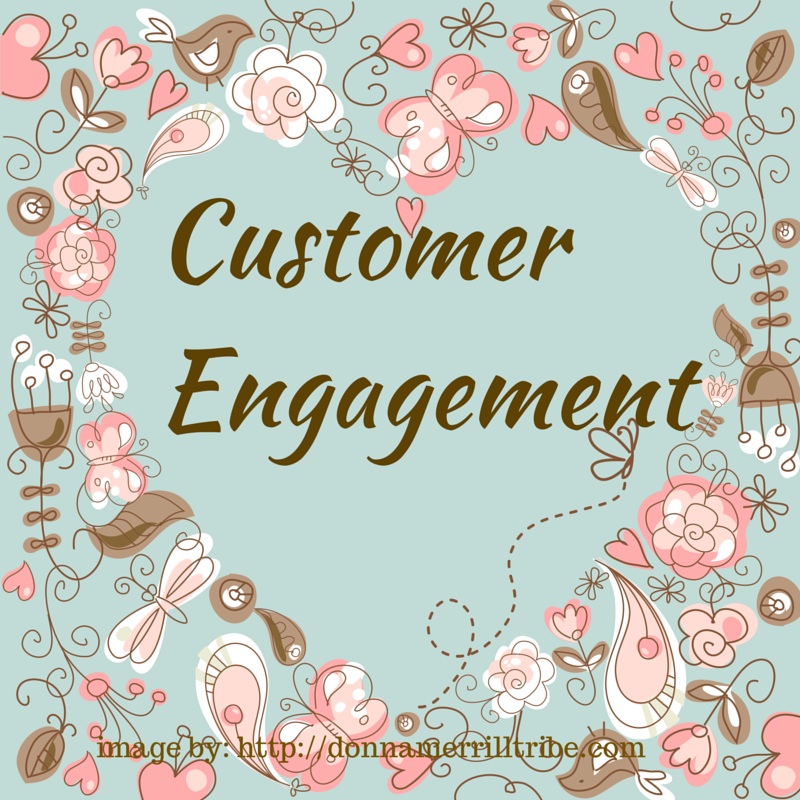 While building strong relationships with your customers is always the fuel that drives your business, there are times when customer engagement matters most.
Those times, are when things go wrong.
Lets face it my friends, bad stuff happens in life, and in our business. 
Sickness, death, bankruptcy, failures… even bad weather.
Just about anything can go wrong at any time. 
And it often does.
My True Story
I'm going to tell you a true story to show you how you might handle things like this.
It was, Thursday, the day before Valentines Day. 
David (hubby) and I went out to dinner to beat the Valentines Day crowd, and avoid the harsh blizzard that was forecast for Friday night. 
I overheard a waitress complaining about the blizzard because Valentines Day is a big day in the restaurant business. 
When I heard several others on the staff complaining with the owner about the blizzard that seemed destined to destroy their Friday night crowd, I just couldn't help myself. 
I went over to the huddled staff and said to them "hey… bad things happen!  What are you going to do to take action on this?"
The response was meek. "We'll probably have to close early."
As for the lost business… well, that's just the way it was going to be.
Special: The "Straight Up Truth" Every Blogger Must Hear — Special Free Offer
Now, my business hat is always on, and I'm never shy about speaking up.
I asked them if they thought that a lot of customers might show up earlier in the day in order to beat the storm. 
They thought not, since reservations were required.
So I asked how many reservations were for during they day, and they told me practically none.  They were all for Friday night.

Then I asked if they had taken the phone numbers of all the people who had made reservations. 
Good news… they had.
Donna To The Rescue
"OK… You" (I pointed to the most flustered gal, who was the day manager).
"Get on the phone right now and explain to each customer that the weather is going to be bad Friday night.
But… you want to save their Valentines Day!
So, you're giving them a free appetizer or drink if they change their reservation to Thursday night or for Friday afternoon."
The staff looked at me like I was crazy.
A momentary silence ensued.
David was rolling his eyes…
There she goes, again!
The staff  huddled with the manager, and the owner joined them.
Oh, did I mention that I was in a Japanese Hibachi restaurant?

Yea… their back and forth discussion about my suggestion was not in English, lol.
So I had no idea what they were saying.

Then a beautiful young woman came to me and asked me why I came up with this brainstorm.

He He… there I go again with my business hat on.

I replied to her…
When things go wrong you have to take action.  Every time something bad happens, make it work in your favor.  Don't hide from your customers, engage them.  Tell them the problem and ask them to partner with you to bring about a solution
I continued…
"In this case, you stand to lose your big holiday crowd, but also… your customers stand to miss out on their big night out. 
So not only do you have a problem, they do too. 
By simply moving their reservations up a few hours, you can
solve your problem,

solve your customer's problem,

and even come away looking like a hero by throwing in a free drink or appetizer. 
You will have used this calamity as an opportunity to build engagement with your customers.
And you'll earn their loyalty and repeat business on top of it."
Special: Are You Sabotaging Your Blog Because You Were Taught The Wrong Way?  It's Not Your Fault!
"How do you know all this?" she asked. 
I went into my spiel about how I am an internet marketer.
I told her bad and unexpected things happen all the time. 
When they do, I have to get out of my comfort box and take action in order to keep my business moving in the right direction, always considering my relationship with my clients and customers first and foremost…
Always engaging them and making them part of the solution.
Now, she sat down with us and wanted to know more. 
She said something in Japanese and within a few minutes we received some yummy apps we hadn't ordered and also a fresh round of hot Sake (the real payoff!).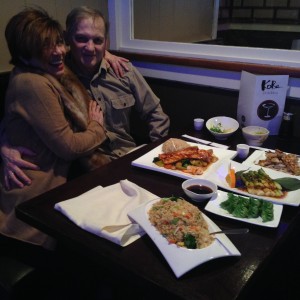 Now it is your turn:  Guess what happened next?  
Hands up… 
Well, she thanked me as her staff was busily re-scheduling the reservations. 
And at the end of it all, she tore up our dinner bill. 
She even asked me, as we chatted, if I'd run her Facebook page for her, to help her improve her business.
I had to say no. 
I explained that I'm already overbooked with coaching clients and production deadlines for products we're working on, so I really couldn't. 
But we shook hands, and I promised to be back again soon.

And I will be.
Great food!
Great Sake!
But most of all, really nice people who work hard to engage their customers and reward them for their loyalty.
The Moral Of The Story For Us Bloggers
As a blogger, always have your business hat on. 
If you have been at it a while, you see opportunities everywhere. 
You also know, though, that Bad Stuff Happens. 
When it does, you don't give up your business, you don't jump at yet another shiny object. 
Instead, you face it head on and solve the problem. 
That's called "growth" as opposed to starting all over again… and again and again and again.
"Bad Stuff" may take you off your game for a day or so, but you are still running a business.
You are responsible to fix problems as they occur, not just start a new business because you've run into an obstacle or unexpected set-back.
That's kind of like selling your house or getting a new apartment every time the floor gets dirty.
So that's my story, my friends.
When things go wrong, that's when customer engagement matters most.

The restaurant folks were so pleased, and so was I.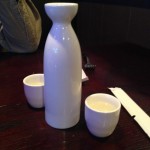 As for David, I think I blew the romantic side of the dinner, but hey, he understands me.
He told me "nice job" and slipped me a quick Mona Lisa smile.
Or maybe he just had a bit too much sake?
What's your take on this?
-Donna