This post was most recently updated on July 30th, 2016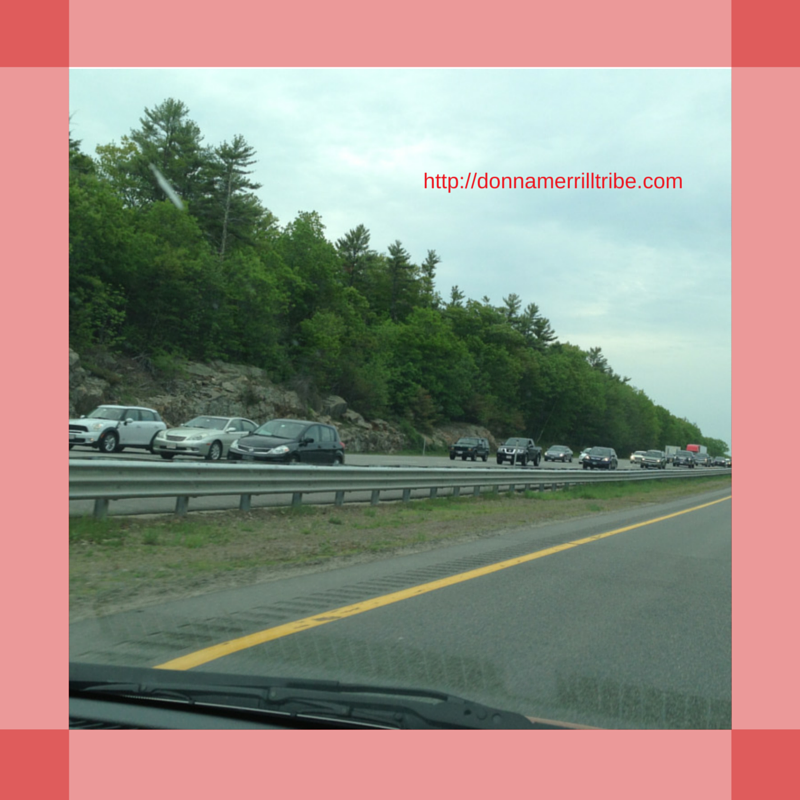 The internet marketer lifestyle is a wonderful one. 
Being an internet marketer does take work.  Don't let anyone tell you different. 
There is so much you need to do in order to make your online business work. 
It requires full time solopreneurs to be online many hours each and every day.
Even when we have an assistant, a well planned time management schedule, and lot of cool technology… it still requires work.
Let's face it, the online world is where many people come to play, but where internet marketers and other solopreneurs show up to put in a full day's work. 
You may be at the very first stage of marketing or perhaps you're a master marketer. 

But wherever you stand at this moment, I'm sure you've learned that your consistent and focused presence online is required to become successful.
 To make marketing profitable, you could start with a simple blog.  From there, you learn to build an email list. 
You may have several niche sites. 
You may even have your own product you are marketing. 
Whichever way you look at it you are spending most of your time with your readers, followers, other marketers that are in your niche and so on.
You work hard to leverage all these relationships into a growing business.
But what about the rest of your life?  Your kids, pets, family?  How much time are you spending with them? 
And when you do, are you feeling anxious about getting back in front of your laptop or answering your phone whenever it goes ding?

Why?
Sometimes you have to ask yourself… "why?"
Why are you here, in this sometimes crazy, always hectic world of Internet marketing? 
The answer for most people is… the freedom it brings. 
But my question to you my dear readers is are you using that freedom?   Can you tear yourself away and truly focus on your freedom, when you are taking a walk, spending time with your kids, and so forth?
Or are you just forcing yourself to take some time off while you're mind is still on the job… thinking about your next blog post or Facebook ad campaign?

Enjoying The Internet Marketer Lifestyle
I would like to share with you a little story.
About two years back, I would drive myself crazy if I had to leave my business.  I got the "What If's."   The anxiety of peeking into my phone "just to see" what is going on used to over take me.  I wanted to be connected at all times.
Over the past two years, I did have to address this issue when I asked myself "what the heck am I doing this for?" 
I think we can agree on that.  But what kind of freedom is it if we cannot switch ourselves off? 
Now most of my loyal readers know that I live in "vacation land."  The southern beaches of Maine are full of vacationers most of the year, especially during the summer. 
But the particular weekend that just passed, was a three day Memorial Day (U.S.) holiday.  People came up in droves. 
It was the traditional grand opening of summer!  
But I had to travel away from vacation land.
My daughter, Julia, had decided to go back to her religion and renew her commitment by receiving confirmation.  It was important to her to be focused on her spirituality. 
It was a special day for her. 
She wanted not only the spiritual celebration, but also a time to reconnect with family.  She wanted to have all of her family together at one of my favorite restaurants for a gathering to follow the formal ceremony.  
I do have to admit that a 7 hour drive to New York wasn't a pretty picture, and I did peek into my Facebook now and then. 
But, eventually, I let go. 
I was enjoying every moment of the trip.  David and I stayed at a hotel on the beaches of Brooklyn.  The ocean air was different than it was in Maine, but it was familiar from my childhood, and made me feel like I was home.
The "big day"  arrived.
I had to get to the church early in the morning (not my favorite time of the day).
What a grandiose building it was. 
If you never heard this, Brooklyn NY is often called the city of churches. 
The ceremony was amazing. 
I was focused totally on Julia's happiness.  
It was the first time in many years I saw my ex's family. 
What a joy it was to re-kindle with my sister in law and her two sons.  I only knew them as babies. 
I didn't even give a thought to my business.
The dinner lasted 5 hours.
That's how we do it in Brooklyn…  Italian style lol.  
I just had to take a picture with Chef Tommaso.
I have been going to his restaurant for years and it sure beats every high priced restaurant in Manhattan.  I've been to them too. 
For me, though… there's nothing quite like Tommaso's in Brooklyn.
So here is me and the chef!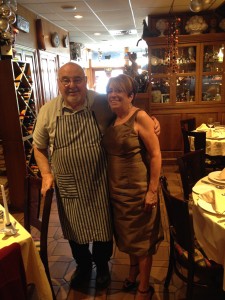 Now this restaurant not only has the most incredible food, but live opera and show tunes are performed at your table side while you eat. 
The same piano player has been there since I can remember.  I was so surprised.
The Aftermath
We left the restaurant and went to visit my husband's ex wife.  We stayed at her house over night.  She is one of my best friends and I had a blast seeing her after a year. 
We talked into wee hours in the morning.  
We bonded like sisters, as we usually do. 
Then the trip home.
As tourists were backed up for 25 miles, we were headed back home to our "vacation land" with smooth sailing… traveling "against the grain."
I enjoyed every minute of my little trip and actually gave no thought to my online chores, home awaiting my return.

The Internet Marketer Lifestyle
Being an internet marketer requires long hours and hard work. 
It's not a get rich quick scheme.
And there are many, many pieces to the puzzle called "online success."
It's not about finding an automatic fix, or a "silver bullet" software that will put your business on auto-cruise.
It's not about finding "your own ATM."
It's about building a solid, sustainable business, one brick at a time, over period of time.

But if you love the freedom, like I do…
If you love the idea of creating your own vacations, getaways and family visits anytime you want, without anyone's permission, and without having to lose your "regular pay" while you're gone…
If you love your personal freedom, like I do…
You just may find that the internet marketer lifestyle is worth every bit the effort.