This post was most recently updated on July 31st, 2016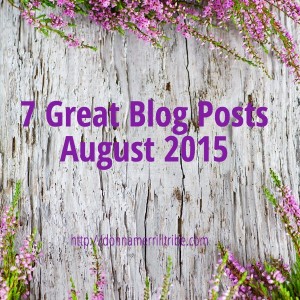 As a blogger, I read multiple blogs each day.
These 7 great blog posts from August 2015 that I've found to be of great value and want to share them with you here.
You see, as I read, I keep a sort of a cheat sheet for future reference.
It's nothing elaborate.
I simply keep a document opened on my desktop.
As I come across articles that in one way or another have caused a shift in my thinking on a topic, I jot them down.
As a blogger, I'm always interested in marketing.
As a marketer, I seek out everything from self help to expert blogging techniques, which always leads back to marketing.
I search for things to help guide my way, I jot them down, and every so often, I share my private little findings with you!
Each and every day there are opportunities to grow through learning. I always like to say "Learning is Earning!" These 7 blog posts have sure helped shed some light into my life and onto my business this month of August. They are sure to do the same for you.
Special: Achieve Your Goal In The Next 60 Days
This is what I love best about the blogging world. As we read multiple blogs, we not only get fresh perspective, but new and current ways to grow our business.
This is why I put together 7 blog posts that have touched my own mind/body/spirit this month.
I'll start with the first 3 blogs posts that have given me some mind-shift moments. I'm sure they will benefit you, too.
Ikechi Awazie:
I was so moved by Ikechi's post. A mind-shift moment occurred for me when I realized that I'm not sharing enough of my story.

http://www.awazieikechi.com/why-your-story-will-always-be-a-bestseller/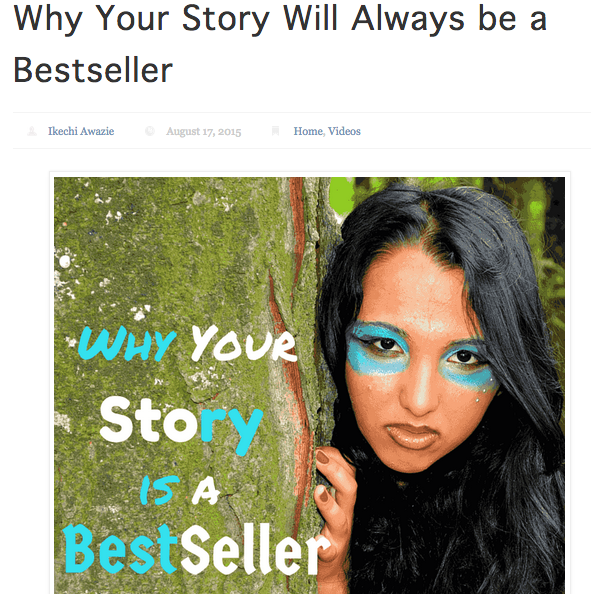 Atish Ranjan:
Atish has introduced me to a wonderful person I knew nothing about… APJ Abdul Kalam.
I was so inspired by this post, that I ordered the book before I left a comment.
As I read this book, I am inspired even further.
Thank you, Atish
http://www.techtricksworld.com/apj-abdul-kalam/

Marquita Herald:
Marquita has hit a cord in all of our lives because either we or someone we know has at one time or another been crippled by "worry."
Marquita always has ways to help us achieve our best emotional balance, and her discussion of dealing with worry does exactly that.
http://www.emotionallyresilientliving.com/is-worry-creating-needless-drama-in-your-life

Bloggers are continually facing steep learning curves, and other bloggers can help out here.
It's one of the great benefits of following others.
These next 4 blog posts are chock full of helpful information and strategies to help us become better at what we do.
Special: Achieve Your Goal In The Next 60 Days
Adrienne Smith
Adrienne wrote a great post this month on how to achieve massive success on your blog.
Now just look at her track record and all the comments she gets all the time.
This a must read for any serious blogger.
http://www.adriennesmith.net/how-to-massive-success-blog/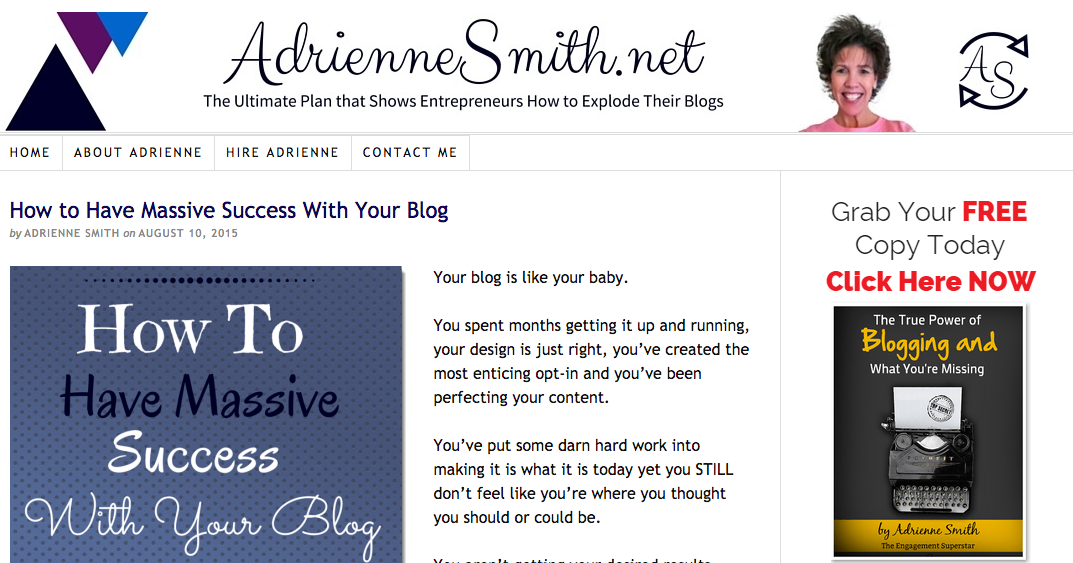 Sherman Smith:
Sherman gives some great insight (and a cool infographic) into how we can drive more traffic to our blogs.
You're certain to uncover some real gems, here, regarding one of the most important challenges facing every blogger.
http://www.shermansmithblog.com/blog-traffic-generation-strategies/

Enstine Muki:
You see, as I
Enstine has written a great post and made it so simple to put into action on how to market yourself online.
No hype… just a great infographic with accompanying guide to follow. It's direct, short and simple, and has many great take-aways.
http://enstinemuki.com/how-to-market-yourself-online/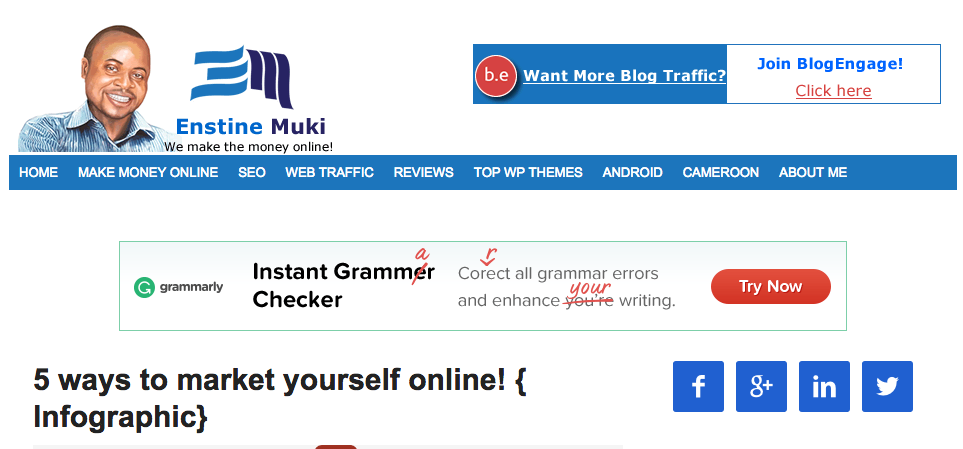 Carol Amato:
This month, Carol Amato has featured Andrew Warner as a guest on her blog.
I thank you Carol for having Andrew here to share this amazing post of how to transform yourself from a virtual nobody into a well known blogger.
It's a great, step by step tutorial on how to become a star guest blogger, and grab some headlines for yourself in the process.
http://www.carolamato.com/how-to-transform-yourself-from-a-virtual-nobody-to-a-well-known-blogger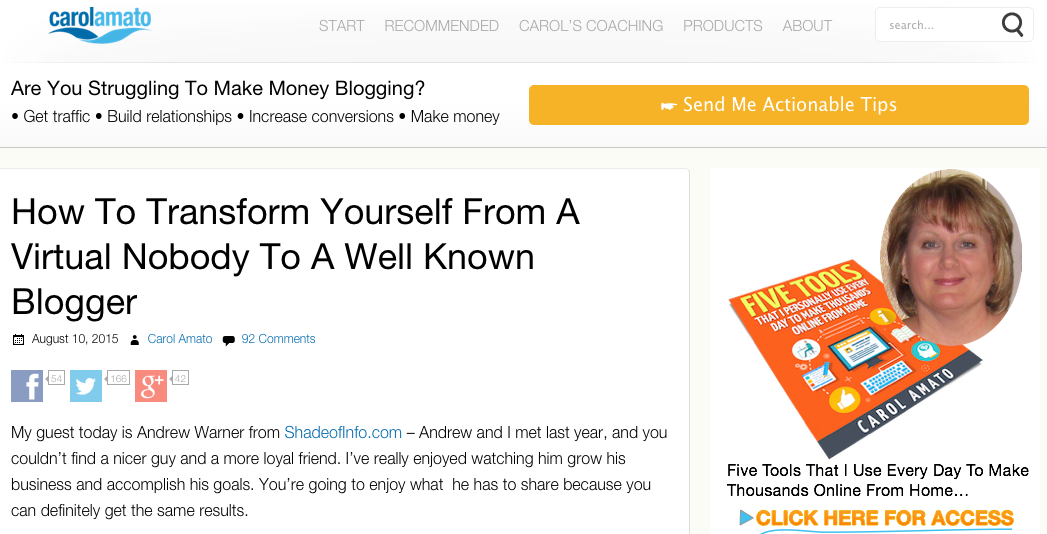 So my friends, those are 7 great blog posts from August 2015 that I'd like you to check out.
Keep close tabs on what other leading bloggers are doing.
It will keep you up to date, motivated and armed with strategies and knowledge that will have you leaping steep learning curves in a single bound.

Special: Achieve Your Goal In The Next 60 Days
How do you like my August reading list?
What are some of your favorites, here?