This post was most recently updated on July 31st, 2016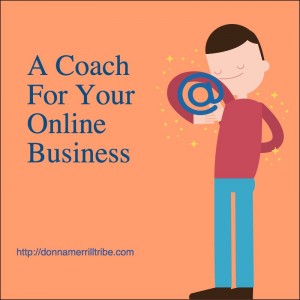 There are many good reasons why you need to hire a coach for your online business.
A coach can help you get on the right path, while you may be simply jumping from one path to another.
A coach can help you stay on your path until you get the results you want. Up to now, you may have been hitting one dead end after another.
In short, a coach can help you build a profitable online business, where you have not been successful up to now.
"I Realized I Needed A Coach"
I remember my first day at the gym a long time ago. It is when I first realized why I needed to hire a coach.
There were machines and weights and I sure was intimidated.
I didn't know what to do or how to work anything.
I tried to "fake it" and sat in one nautilus machine. The one that you sit in and lift your legs up.
So I sat there while looking at the instructions and figured "I can do this."
The person before me had it set on 50 pounds, though. I had no idea that I had to change the weights.
Imagine me… all of five feet weighing 125 lbs try to move 50 pounds with just my legs.
OUCH!
Yes, you guessed it correctly I injured my knee.
As people in the gym heard my "ouch" they came over to me.
I wanted to sink in a hole.
Special: Get Affordable Coaching (See My Affiliate Bonus Offer Below)
I mean, I followed the directions, I had the cutest gym outfit on and even a matching pair of sneakers. (I never wear sneakers but I really thought I could pull this off if I did.}
I hobbled out of the gym to see a doctor. I had a really bad injury and ended up in physical therapy.
I said to myself, "I guess this is why you need to hire a coach."
When I was well enough to return (hoping that no one would remember me), I hired that coach. ,
You can imagine the rest of the story.
I learned how to use every machine there in the "loop" and also learned how to do free weights.
I did have to give up the free weights, though. Even my coach agreed I was very clumsy at it he he he. I wasn't concentrating, nor enjoying it.
Hey, you can't do everything.
"Why You Need To Hire A Coach For Your Online Business"
Now, getting back to why you need to hire a coach for your online business.
What's Your Goal?
The first thing I'd ask you, as your coach, is what, exactly, do you want to accomplish with your online business?
That's because your main "why" for hiring a coach is to help you achieve that.
Getting back to my gym story, I wanted to accomplish toning my muscles and strengthening my bone structure. So you see… that first question is the most important one.
When someone comes to me, that is the first question I ask.
Sometimes people know exactly what they want to do, some have a vague idea, some have absolutely no idea other than to achieve some sort of success.
In each case, talking through this step will give you clarity.
Special: Get Affordable Coaching (See My Affiliate Bonus Offer Below)
Goals need to be clear. Sometimes we waver and a coach will help you figure out what is really important for you to do and keep you focused on that.
With clarity, you can move forward. But not until you have that clarity.
Everything you'll do afterwards, is based on it.
How Much Time Will It Take To Reach Your Goal?
The next thing you'll need to establish is "how much time will you spend?" toward accomplishing your big goal?
This is very important because some people can work their online business full time and some are part time. I recently asked in a post on Facebook this exact question. To my surprise there were more part time people than full time.
Whether you're spending 50 hours a week or 5, you'll need to get the most out of each hour you're working to accomplish your goal.
This is time management, or as I like to call it… "goal management."
You cannot get anywhere without using your time wisely and productively.
A coach can help you set up a schedule that will have you doing precisely those things that will help you achieve the goal you set for yourself.
This schedule will be designed to get you the best and fastest results, given the time you have allotted.
It won't be filled with fluff time for Facebook chat and watching funny videos.
It will be focused on getting you the results you're looking for.
We are all unique and have different situations. A good coach will help you in a way that best fits your goals, life and situations.
Are You Accountable For Your Success?
A good coach will hold you accountable for sticking to your timeline, will stop you when you veer off course, and will motivate you to stick with your plan, one step at a time.
Each and every baby step along your path should be planned to help you accomplish your goals.
Every time you reach a milestone along the way will help you stay motivated.
A good coach will make sure that those milestones are set up in advance to be attainable, and critical to your success.
Even though it can seem like it is difficult at times, when you finish one task, you will feel fulfilled and that will make you eager to go to the next step.
Advancing From Point A to Point B
Having a coach for your online business will help you get from "Point A to Point B."
Just as important, a coach can help you get there far more quickly than you can ever do on your own.
Special: Get Affordable Coaching (See My Affiliate Bonus Offer Below)
That's really critical because most people switch directions in their business, get distracted, or even quit when they're just not seeing measurable results fast enough.
That's largely because, even though the "answers" to success are "out there" somewhere, it's going to take you a long time to (a) find them (b) piece them together into a coherent action plan (c) figure out how to implement them (d) properly track your results along the way.
That's why hardly anyone, ever, achieves big results without the help of a good coach.
Did you ever hear of a great tennis player who never took lessons, never hired a coach?
There's a million good reasons for that, and this article has just scratched the surface.
I told you my work-out story about how I tried to "do it myself" at the gym by simply reading the instructions on the machine.
If I didn't get injured, I would still be trying to figure things out and not getting results.
It's important to understand that there was nothing wrong with the written instructions.
I just didn't have the understanding to put them all together properly in order to accomplish what I wanted.
My coach helped me buzz through a well-designed routine in just a short time, though.
I started getting the results I wanted because I was doing the right things, day after day, without second guessing myself or trying to re-invent the wheel each step of the way.
And I stopped getting injuries which would only take me out of circulation altogether.
You Need To Hire A Coach For Your Online Business
There are many levels of coaching in my business.There are links in this article to my budget coaching.
This is my Top Tier coaching program.

It's not important what kind of coaching program best fits your needs.
It's just important you start getting some professional help to make your business work.
Understand, you need to hire a coach for your blog or other online business to get the results you want.
Now, I ask you to think about this.
How would it benefit you to invest in online coaching?
Will it help you take less time to accomplish your goals?
How does "less time" relate to "more money?" (Hint: Time is money and the more time you try to do things yourself, you are wasting time… which is money.)
What do you think?
Do you know why you need to hire a coach for you online business?
I'd love to hear about it in the comments below.
-Donna
P.S. I also wrote a guest post on this topic that you might also find interesting, so give it a peek.